NETFLIX- An Online media streaming service has bypassed its log-in feature while introducing smart lock in android. Now, no longer needed to log-in everytime just by finding vicinity it automatically unlocks the lock making it easier for common people.
Lets have an look on how NETFLIX came into survival ..!
It is an American based company who is an multinational provider of on-demand Internet streaming media services across the globe and also flat rate DVD-by-mail in the United States.Here mailed DVDs and Blu-ray Disc are sent via Permit Reply Mail.Established in 1997 and headquartered in Los Gatos, California it started its subscription-based service in 1999 and by 2009, it offered a collection of 100,000 titles on DVD and had surpassed 10 million subscribers.
Some Android users might not be aware that Google's OS has a Smart Lock feature that has recently been made available for the Netflix Android TV app.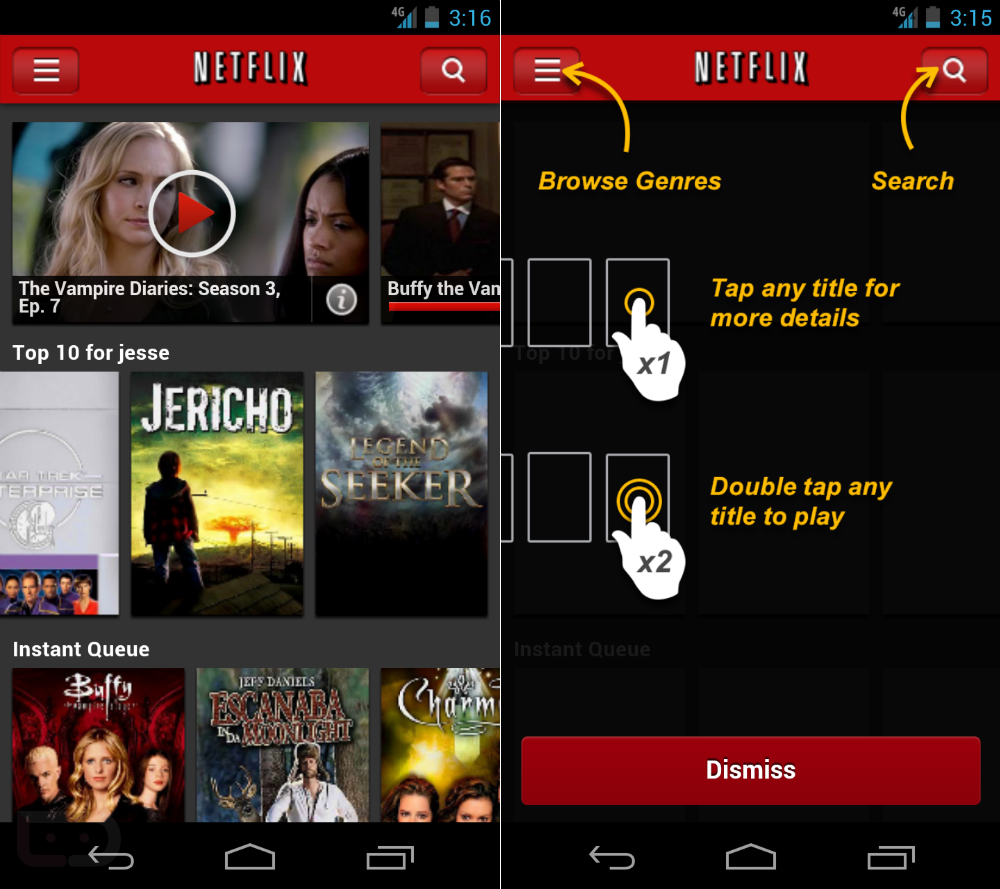 What is Smart- Lock in NetFlix?
1) Smart Lock are a way letting user keeps their gadgets in an unlocked/locked state that totally depends on the location and if the gadget detects an authorized device in the proximity. Android App Development has done a tremendous work by development of such technology that makes human feels at ease.
2) For case in point,if you get near your chrome book having android device with you then smart lock will automatically detect your visibility nearby and will unlock itself. Through this way having your log-in credentials will no longer be essential and your system will be locked itself when you left over your room.
3) Having to input one's ID and password can be tedious and in solution to that entering smart lock for passwords will lets users save the combos of app usernames-passwords results in boosting up the sign in process.
4) To successfully implement smart Lock , Netflix application and android tv are required to be updated to latest version to have access for smart lock.
Now the question arises is how to activate smart lock in android application?
1) To activate smart lock , users should place their username and password in the smart lock segment of the app and should enable 'trusted devices'.
2) Once device is enabled, the user needs to log out and exit the Netflix application on the enabled trusted device, and re-start the application again.
3) The log-in screen will afterwards be skipped into the main screen.
The smart lock feature that appears not only innovative on screen but also a part of a plan to close off the locks the moment it notices trusted devices and locations. The safety of such features becomes suspicious when a enabled trusted device or location is punctured, which could open a gate to another trusted devices and make details of bounded devices easy to be theft. Google have the rights to notify of any unauthenticated sessions or activity ongoing within the user's account.
So what does the extension of the Smart Lock brings new to the Netflix Android TV app?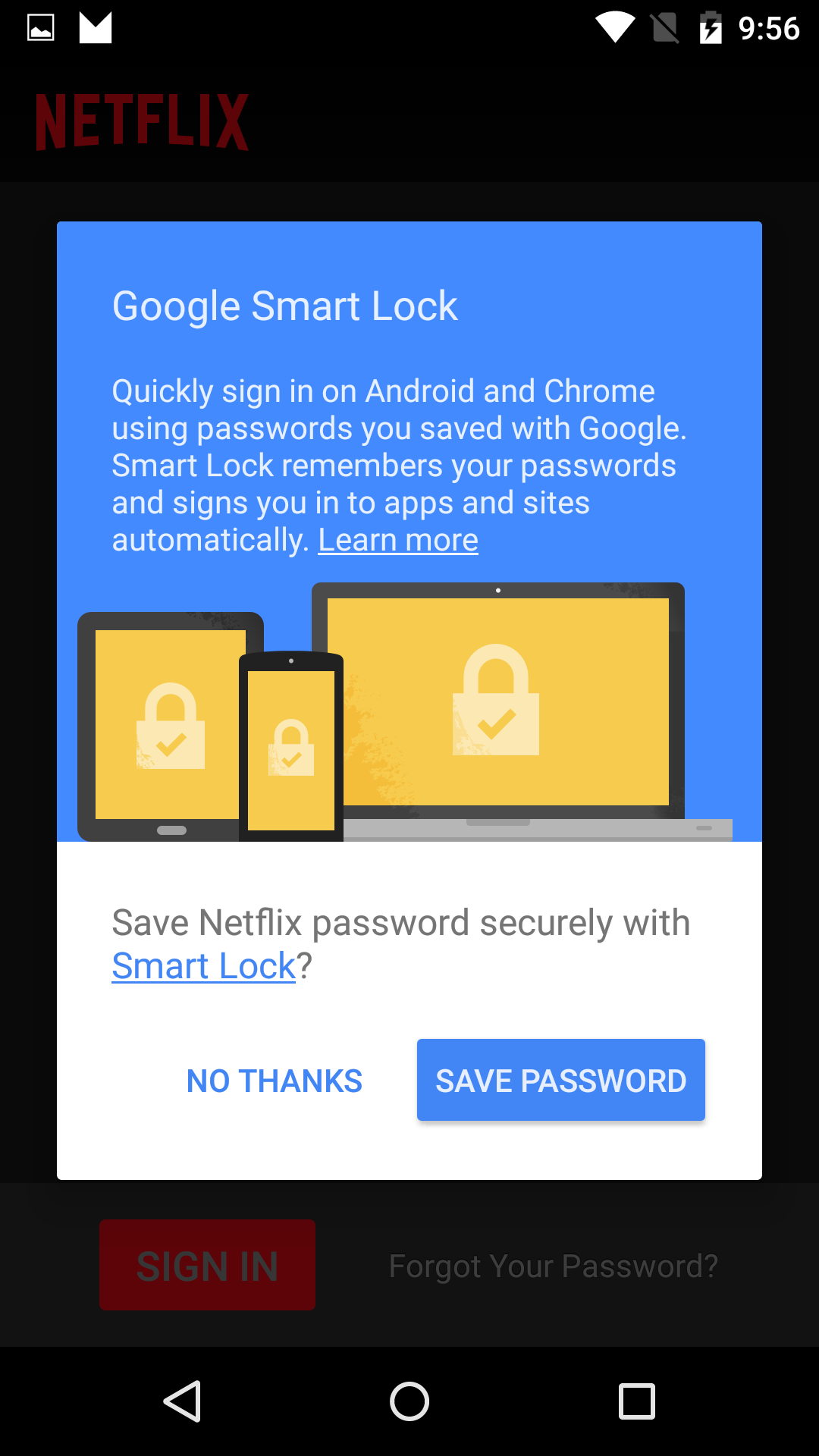 Supported Regions:
Navigation:
Scroll down after the app has been launched to see recommended genres. Tapping Browse to see a specific genre and Search used for a certain title. To go forward and rewind, when tapping anywhere on the screen, slide your finger along with the progress bar to skip backward and forward moves through title. Press back button to exit the movie and Stars to rate a title.
Resolution:
1) Currently it support streaming in 480p.
2) HD playback in Netflix is available on select Android devices only.
Subtitles & Alternate Audio:
During playback, to configure subtitles and alternate language audio, press the Subtitles and Alternate Audio icon above the screen.
Now a question would be arising why can't we develop this kind of video streaming and get indulged with our application that results in increasing the standard of application at another level. But the problem arises is the company to choose for development of such marvelous video streaming well if this is the problem then Hyperlink Infosystem is the solution. It is the leading company crafting years of experience for Android Development India that is like a bundle of complete solution for your Application Development India by top app development companies like Hyperlink Infosystem.Connect us to explore more..!
Back