Can anyone develop a mobile app in isolation by just using Native developer kit? Answer is "NO". Well, Developing an App needs right tools in hands to deliver the efficiency and quality on each and every stage of its life cycle and exactly what a client demands. Right tools for right apps can take you to another growth level.
Building your first App can be a formidable experience, mostly when you do not have any idea about the tools available for development. For start up companies, it is very necessary to have the knowledge about those tools to develop their initial apps with an ease. There are different stages to develop an app and each stage needs different tools, there for Hyperlink Infosystem is here with 11 different tools for different stages, that will save you from developing an inexperienced app and to guide for "How to develop apps with the help of right tools".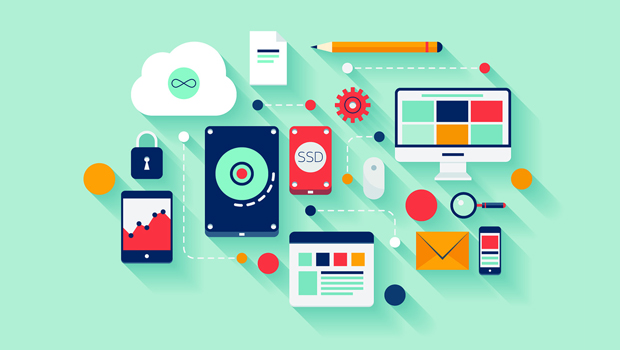 Standardization and Prototyping your app gives you precision on every small details, features and the user flow of your application. Even if you are hiring a third party to develop your app, you need to be clear with the tools before approaching the developer. So in this case the more you will be clear on the requirements, more precised cost estimation and feature list you will get.
1) Proto.io allows you to build a full mobile application experience without coding. A full user flow and navigation of your mobile application with communal elements such as motion, gestures and touchable components to make it more interactive and live.
2) InVision: To make your App prototype fully interactive and user connected that this is another very important tool you can use to develop an app. This free tool will also permit you to have interaction and conversation with your team members by a collaborative framework.
3) POP is one of the useful tool for Prototyping your app. It helps developers, entrepreneurs or even students convert their ideas which is just on papers into prototype. You can directly import your app design just by taking a picture.
Another important aspect of building an App is testing. A/B Testing is the only way to know if something is wrong in your app or may be to find bugs in your application. Testing and measuring your app properly will surely give you the desired result. An App with the proper testing has lesser chance to get rejected in any app store.
4) Amazon A/B Testing: This one free tool by Amazon for building and running in-App experiments will allow you to create best apps with in-app features with proper testing. Check out this Case Study that how Amazon tool can improve the retention of an App.
5) Heat maps: A Heat Map is a 2D description of data in which each values are shown in different colors to differentiate. It highlights the hottest sections on your mobile app. A simple heat map gives you an immediate visual summary of the data and some elaborated heat maps permits the viewer to see complex data sets. To use heat maps is easy because it shows data differentiated with colors.
Mobile Backend: If your users needs to sign up to use your app or any data is stored externally, then you need to create a backend. So in this case an Additional cost as well as the you need to sign up with the hosting provider. New Mobile app start ups now uses the option of utilizing a third party Mobile Backend as a Service which is also called as "MbaaS". This way they can minimize the cost and increase the speed to develop an app.
6) Parse: Parse is very important tool for a developer to translate the source code into the object code. Parse has been recently bought by Facebook. Instagram is the most popular application which is build using Parse. It gives a great ease and flexibility to use iOS and Android developer kit that naturally helps to synchronize your app's data with it's cloud database.
7) Kinvey: The best tool you can use in third party integration given by the platform you use. You can fetch rich video content from Brightcove's app cloud with the help of this wonderful too, Kinvey.
8) Xamarin: It is a fantastic tool which allows you to write a mobile application in C# and you can run on about any mobile platform. So over all it is very useful if you are creating native apps in C# on any platform.
Analytics. We can not forget the importance of analytics. It allows you to examine user behavior and get the insight details of the features which are being used. Analytics are also useful to create an effective marketing strategy.
9) Flurry: It is a very useful too to get insights of the performance of your app and the users. You can trace every menu tap, comprehend the user path, create channels to enhance conversation and build user segmentation.
Marketing: The most incorrect perception about the marketing in mobile app industry is that people think that marketing should be done only after the app is live. But this perception may lead you to the wrong path. You should start marketing your app on the day you put your app into production.
10) Hello Bar is an easiest tool to increase traffic and drive your customers and users on your landing pages. It is also very helpful to get more emails and social shares.
11) FameBit: It is an amazing way to connect with your users through YouTube. It shares a huge network which is very useful to market your application anytime. And the video start at $100 so it is fantastic for start ups.
So we hope this article will be very useful for your to build your mobile app. We have covered all the told for each and ever stages of App Development. Hyperlink Infosystem builds the best mobile application so you can also hire Android App Developer or Hire iphone App Developer, we will make sure that your app would be likable and successful too. Contact us for more information to build your app on any platform.
Back