Till this very moment, most people often consider Virtual reality as the way out in the future while others would relate it to a Sci-Fi movie experience. However, as you already know, the arrival of Virtual Reality has brought the future even closer than expected.

While being considered as a computer-simulated environment, virtual reality generally seeks to mimic the way and manner physical presence is perceived in the real world. Typically, a person looking to see more of the Virtual Reality world needs to make use of a Head Mounted Display (HMD).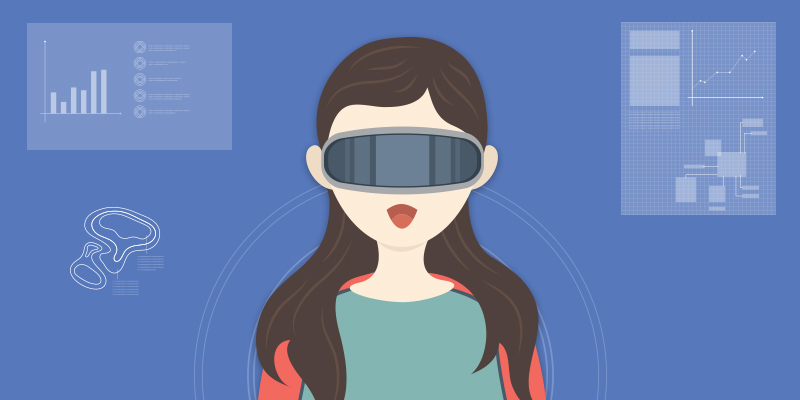 There are currently several kinds of HMD on the market, including Zeiss's VR One, Samsung's Gear VR, and Google Cardboard. However, Oculus Rift remains the most advanced brand. Whether you are an Android or iPhone smartphone user, you can use any of these devices to display your virtual videos.

Now, as touching mobile apps, how can virtual reality technology be applied or synchronized with app development? Here are some helpful tips to help you understand how content is created for a virtual reality app.

Content creation can be done for a virtual reality app by either
- Making a 3D construction or animation, or

- Taking a 360-degree immersive video

3D animation for VR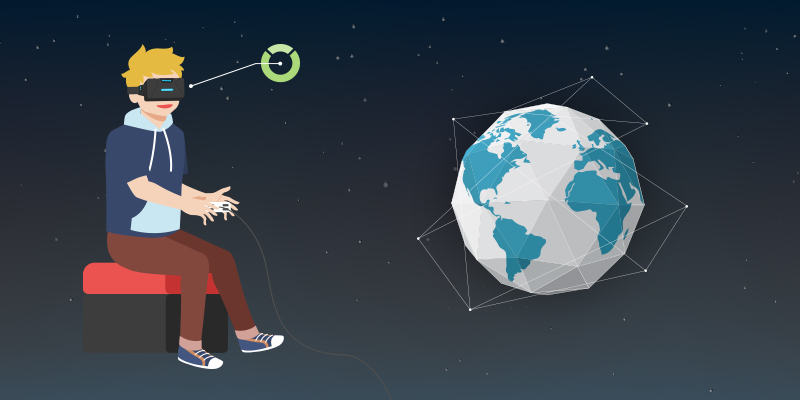 Even without any restriction, viewers can freely take a look within the space they are positioned in without having to move about. With 3D animations, viewers remain fixed at a particular location while gaining access to 360-degree video coverage. All they need do is to pivot within the same spot to gain new grounds or cover more frames.

Viewers are also capable of seeing things just as they are in real life. For a closer look, 3D viewers can lean forward to watch animations on a broader scale. Even without moving around physically, viewers can experience an in-motion movement around their animation space by simply clicking on buttons.

For ease of use, purchase the Structure Sensor for the 3D model. This is an efficient camera that can be attached to a phone or tablet. It works efficiently as a 3D scanner, capturing everything that occurs in the real world and instantly transforming the acquired images to 3D models. These images may include objects, furniture, rooms, and even people. Although the Structure Sensor has been designed to work with any mobile device, it has proven to be more efficient with iOS devices such as iPad.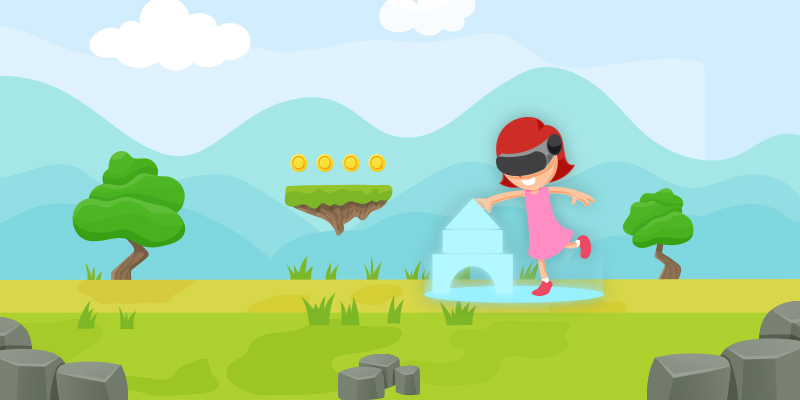 Making a 3D VR experience through the use of game engines such as Unreal or Unity Engine is another effective means of creating content for virtual reality app. Indian app developers who specialize in game development can utilize any of these engines to develop highly interactive game scenes. Interestingly, it is good to know that these platforms can be used to create excellent content for 3D construction projects such as interior designs.

Whether you're a newbie or a prospective developer, you can effectively make use of these engines to carry out any project as there are plenty of explicit tutorials on their sites which you can use. Even a Google Cardboard virtual reality app can be easily developed if you follow the laid-down principles provided on their website.

Taking a 360-degree video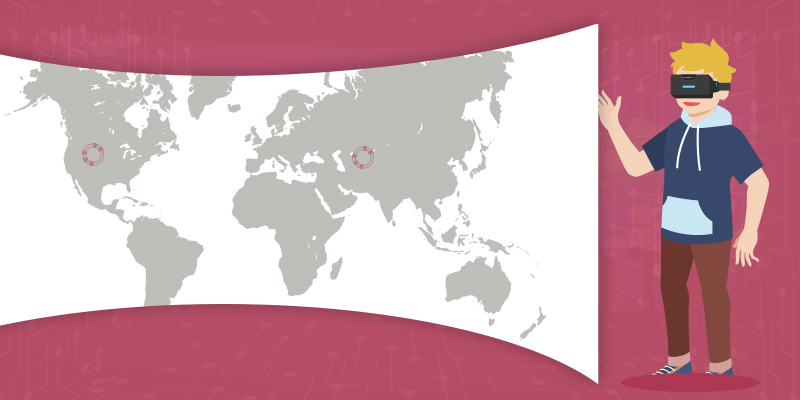 This method of Virtual Reality App development is generally known to be the cheapest solution especially when it comes to creating content. Apart from the editing costs, you may only need a camera to complete this task. If you are looking to capture a video footage at an event in the real world, such as the Noble Prize Award Ceremony or even a concert event then you will require 360-degree videos.

First and foremost you will need a 360-degree spherical camera, so as to be able to effectively shoot a 360-degree video. RICOH THETA and 360Heroes are the best-known options available on the market. Soonest other products will come on board. As a developer, it is essentially important that your camera is capable of capturing videos at their highest possible quality. This is an important feature to consider when choosing a camera for 360-degree videos.

Try as much as possible to ensure that the camera is placed in stable position when filming to avoid creating irregular footages. Also, it is important to maintain even movements when moving the camera around. This will go a long way in preventing the occurrence of motion sickness.

While maintaining the camera in a stable position, filming can be carried out in several ways. However, this actually depends on the kind of video you are capturing. Some of the common possibilities include.
- Mounting the camera on a cameraman
- Executing drone footage
- Placing the camera on a tripod stand

Now, it is important to note that post video editing may be required as the there is every tendency for the equipment you are using to appear in the footage. So in order to get rid of it or hide it from the video, editing is essential. Now, when it comes to video editing, it is important to know that there are only a few editing tools on the market. This is because Virtual Reality is yet to gain prominence among its users. Very soon, it is expected that more virtual reality products will become available, just as it has been with every other equipment. Currently, VideoStitch is one of the few reliable editing tools used for VR video.

Note that you will have to make a 3D animation of images or events that are relatively difficult or impossible to capture in the real world.

How VR is used in app development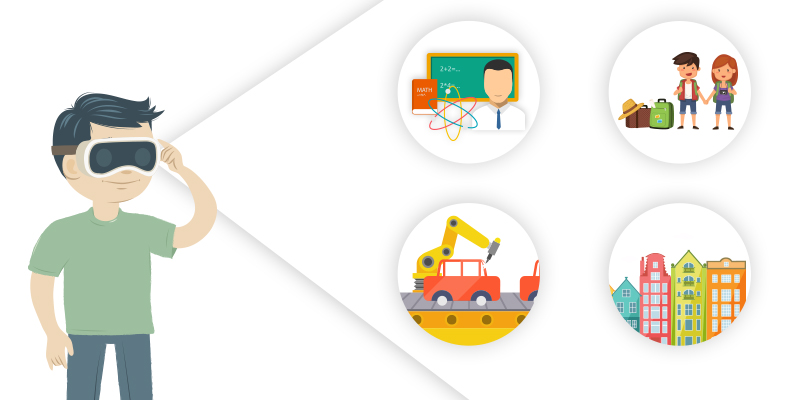 At the moment, virtual reality technology has been effectively adopted by four industries namely education, automotive, travel and real estate.

1) Education
Experience has proven to be the best teacher especially when it comes to education. Students tend to understand more of the things they experience than the things they read. VR has enhanced field trips in a fun way which can now be done right from the classroom.

2) Automotive industry
With companies like Audi and Ford adopting Virtual reality, customers are now being able to customize and create model cars even before seeing them in the real world.

3) Travel industry
Now travels can go on virtual reality tours to some of the biggest attractions in the world without even getting on a flight. Thanks to VR. A good example is the Ascape Virtual Reality App.

4) Real Estate
Real Estate companies are utilizing VR to produce photo-realistic 3d worlds and 360-degree videos to give clients an insight of the house they are looking to buy.

If you're not a developer, there is no need to pass through the stress of learning how to do this as there are plenty of mobile app development companies out there that willing to assist you in creating content for your VR apps. Just ensure to make the right choice and leave all the hard work for them.
Back