If you do substantial work with your search engine optimization (SEO), it could snatch a significant amount of revenue for your business. On the other hand, it is also a continuous process for any business. One you originate a steady stream of traffic from your SEO activities, you are required to continuously maintain and improving your SEO to keep your ranking steady for which you worked hard initially. Well of course who wants to lose their ranking after working so much harder after the same.
Basically, there are two things which need to rank high in search engine which are links and contents of your websites. Of course the most difficult part is to create significant content and generating those respective links. It is also crucial that Google- the largest search engine has its own factors for ranking which has some more weight than others.
Here are five essential SEO strategies you should use as App Development Companies which will help you to reach at top and stay there in the coming years.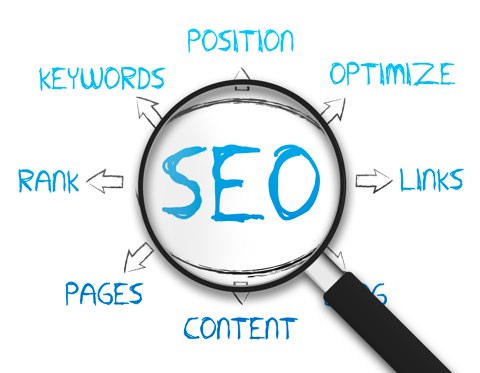 1) Come up with an influencer who is a subject matter expert:
People follow and listen to an influencer online. An influencer will put impact on other people to increase the traffic at your website. Having an influencer for your websites and content mean that more people will connect to your website, share your blogs and articles and trust your content as far as your search engine optimization activities are concerned. Another important things is to have an influencer who is subject matter expert and who is the content creator of your website. This person can you or anyone from your company who has a grip on unique content creation and who is very much active on other social media.
2) Develop a focused content-marketing strategy:
Every website should have a content strategy concentrated on your top keywords. When you write content such as blogs and articles or create other content like whitepapers, videos and webinars, it provides people something to link to. So if you have focused on some top key words while creating the content than it can rank automatically in the search engines. For example: If you write a blog on "how to select an SEO company", there is a possibility that it can rank automatically because of using some of the keyword in the title, the body part of the content. You must share your links on different social media platforms and other website of yours. This way your link will get a higher push and will rank rapidly. Content creation on a regular basis will also shows Google that your website is alive and very active. So creating focused and fresh content will surely help your website to get higher ranking.
3) Create powerful backlinks to your site and pages:
As earlier said, to have an influencer and content marketing strategy will allow you to generate backlinks to your website but for the same you need to be actively influence people to get connected to your website and some of the best ways to do the same are to create content for a large publications or industry, do interviews with different SEO agencies and recommend your content to the right people. Connect yourself with strong Public Relation (PR) Company and SEO Company.
In addition to this, Majestic SEO is one of the tool which can be used to see who is linking to your competitors. With the help of this tools you can analyze your competitors' links and may be use the same strategy to get the ranks and stay at top.
4) Create a mobile ready website:
In early 2015, there was a vital Google update known as Mobilegeddon. People who are not aware about, let us tell you that according to this update, if you did not have a mobile version of your website by April 21, 2015, you shall lose a bigger amount of Google Ranking in the mobile edition of the Google search listings.
So now you must understand why your website should be mobile ready. According to Google, there are three kinds of accepted options for a mobile versioned website. 1) Responsive design 2) Setting up on a mobile subdomain 3) use of dynamic serving. Google also gives higher ranks to the websites who apply SEO to their Apps.
5) Move from HTTP to HTTPS:
Many people are against HTTPS which is wrong as a SEO activist you should know the importance of HTTPS. Let's elobrate this. The alphabet "S" in HTTPS stands for security so if your link/URL leads with HTTPS (https://test.com) and not with HTTP (http://test.com), then your website is very much secured. As now we are moving to 2016, we will definitely see many website transform into HTTPS.
So this are some very significant tips to focus on as far as your SEO activities are concerned. You just have to make sure that you add some fresh, latest and high quality content to your website. There shouldn't be any place for any stale data in your website content. App Development companies will surely generate backlinks as much as possible. So make everything more high quaility and fully secured.
Back