As per the announcement Google has open sourced Map-Reduce framework formerly written in native Java to allow users to run over their native code in the Hadoop platforms.
Problems Faced by Hadoop:

1) Low Performance
2) Scalability Issues
Because of all such issues being faced Google revealed 'MR4C' formerly known as Map Reduce for C developed by Skybox Imaging for processing of large-scale satellite image and geospatial data for use.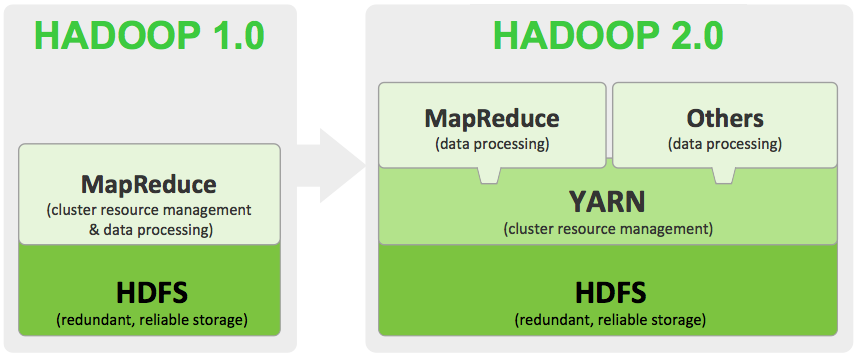 Due to its Job tracking and Cluster management capabilities has impressed Google to consider it as a powerful solution for handling scalable data but on contrary of this it also wants to hold its sway on the robust image processing libraries that are written in C and C++.
Though companies have built up their own exclusive system to achieve this MR4C offers more broader solution that lets you save pretty amount of time while working along with larger space of datasets.
Understanding Concept of MR4C Execution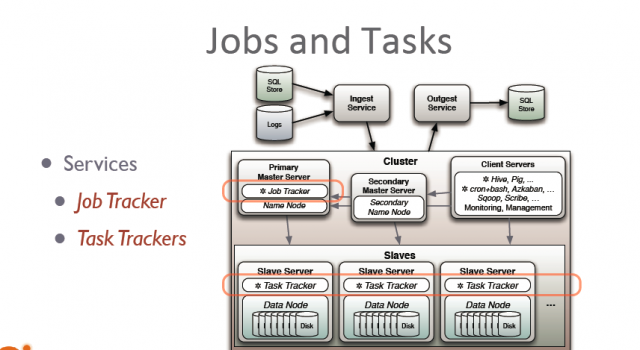 Here algorithms are stored inside native shared object that access your data either from Local file system or from any Uniform Resource Identifier (URI).
Input/Output datasets, runtime arguments or any kind of external libraries are configured using Json files (JavaScript object Notation).
To split mappers and allocation of resource can be easily configured using Hadoop YARN tool or at the cluster level of Mrv1.
Multiple algorithm work flow can be linked together using an auto-generated configurations.
There are Hadoop Job Tracker Interface that lets you view callbacks and various progress reporting.
You can also built and test your work flow on local machine using same interface as of targeted cluster.
Using Hadoop MapReduce at Enterprise Level:
Below figure will Let you understand working of Map Reduce Work at enterprise level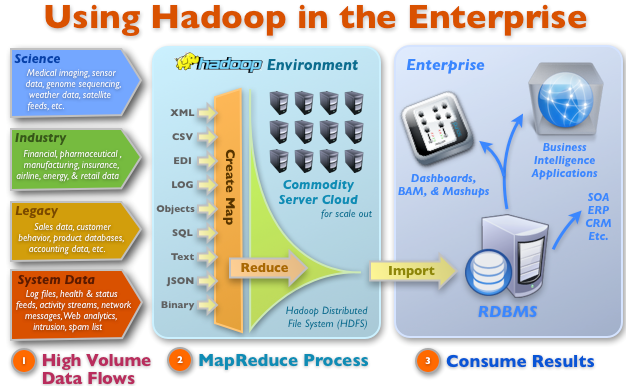 Now ,what is the interesting folk is that MR4C is not the first time Google has handpicked for use of native C++ code for hadoop.Quantcast File system which is an alternative for HDFS are also written using C++ language keeping in mind its performance benefits.
Facebook also uses the same ideology in concern to it's HipHop system that converts data into C++ from SQL and reason behind this is the performance benefits.
Testing of MR4C
Testing of MR4C is been performed on:
Ubuntu 12.04
CentOS 6.5 Linux Oses
Cloudera CDH Apache Hadoop distribution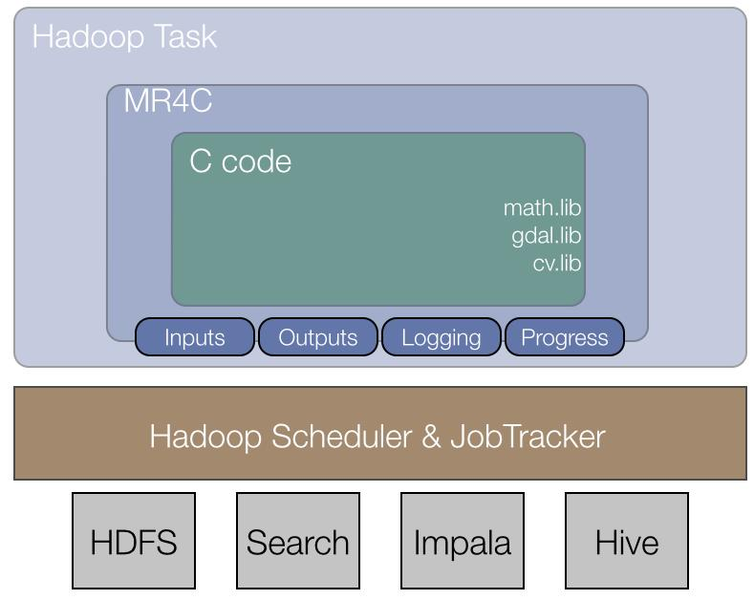 An important gossip that is highly highlighted these days is that Apache Spark , fastest framework than that of Map Reduce is seeking lot of attention these days but decline to support C/C++ as native code. It however do support Python, Java, Scale . Now, lets see how much traction Map Reduce for C, or MR4C, gets and by whom, can turn out to be a pretty big deal for App Development India.
So Now you are almost aware about all the rumors you have met across. Just imagine a situation where you develop large no of apps on any platform lets say Android, iOS, or windows you do linked a call to appropriate services but what when it comes for storage of huge dataset of your cross-platform application..? Don't Worry Hyperlink Infosystem one of the top app development companies will take care of it on behalf of you. Be a part of Hyperlink Infosystem to implement MR4C and Apache to your application . Contact us for Free Quote to Enhance your dataset Storage..!
Back