Mobile technology and app development have changed the way marketing is done. In days gone by, marketing to customers used to be done via newspapers, magazines, classified columns, cold calling, and door-to-door marketing. While these methods haven't become altogether obsolete there are more sophisticated ways of doing things today.
In this article, we are going to take a closer look at how
Android app development
and optimized use of mobile technology has affected the marketing industry.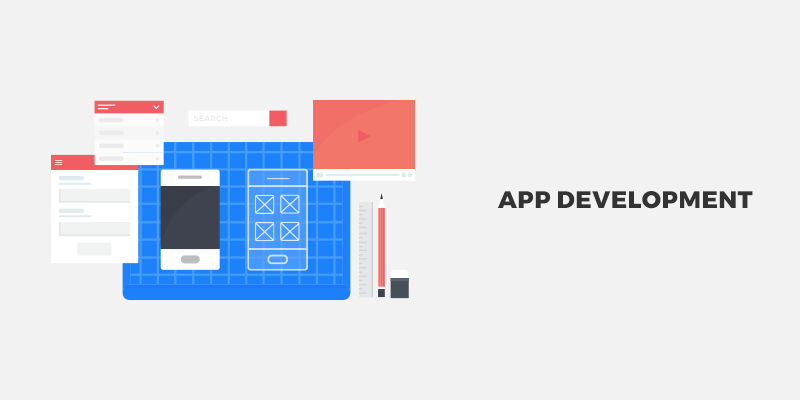 If you are not yet convinced about why you should be actively seeking to incorporate mobile technology into your marketing channels, here are some statistics for you to think about:
• 4 out of every 10 consumers begin their shopping experience by conducting an online search (Smart Insight)
If you are a business owner and you don't have an online presence you should be worried, very worried. You are potentially losing customers and clients because they can't locate your products or service online. You might be spending thousands of marketing dollars elsewhere but don't neglect the online side of your business. If you think you aren't tech savvy enough to run your own website then outsource help. You can easily find freelancers who can manage your social media platforms and your marketing needs affordably.
• 26% of mobile consumers conduct searches via apps (Smart Insights)
Having a company or business app can help your customers connect with your products and services easily. Your app is focused on your business and so your audience won't get distracted. If you can build your own app then you should definitely do so. If you can't then
hire Android app developer
to help you get started.
If 2 out of every 10 people trust branded apps, then it's certainly worth considering getting an app for your business. If you have hired a freelancer to help you manage your social media platform, they can also help you market through your app. Remember that mobile technology and app development is not slowing down. You have to catch up and keep up with the developments. Using this technology can be the difference that your company has been looking for. So take that first step and hire Android app developer today.
• People spend 89% of their time using apps on their mobile devices and 11% of their time browsing using websites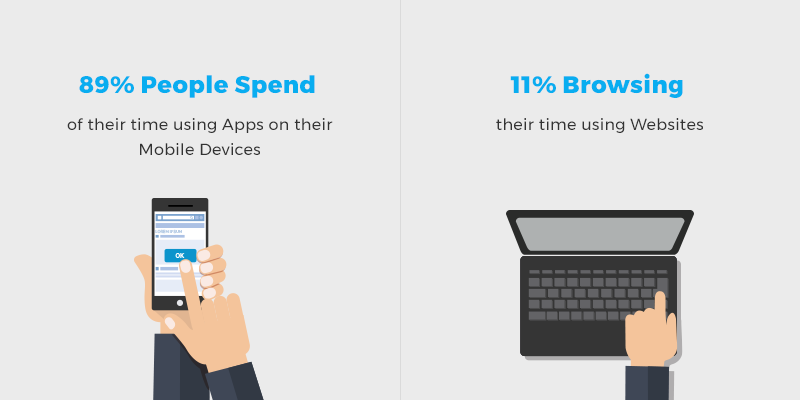 What this translates to is marketing power. The majority of money made from apps is made via adding ads to these apps. Have you ever come across an application that shows ads and then tells you that you have to pay a premium to have the ads removed? That is the power of an application. It has the power to make you pay for a purchase. This is why there is a drive towards Android app development.
This is also the reason as a business you should have your own app. Having your own app means you can control what you show your audience. You can opt to keep your app face clean and free off ads. Whatever you do, should lead to a win-win situation for both you and your customers.
• Pay attention to your tablet user face – 8.58% more people add-to-cart when shopping on e-commerce websites using tablets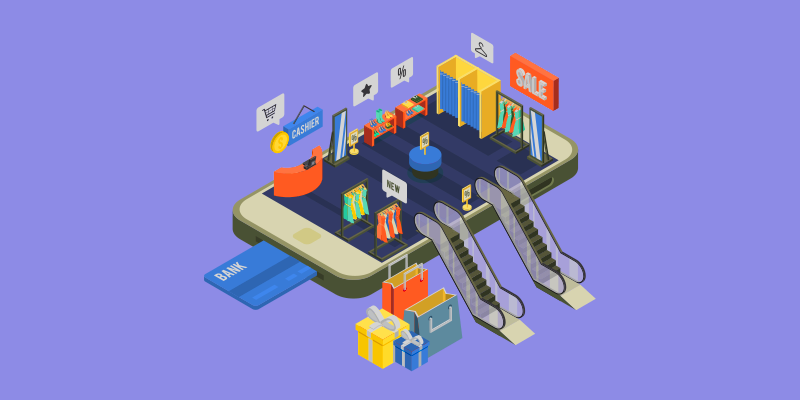 As a business owner, this means you should pay more attention to the design and layout of your tablet user face. In fact, you need to make sure that all front ends of your shopping websites are easy to use, and that the payment options are clear cut. Working with established
Indian app developers
is one way of getting reliable and affordable help.
Cumbersome check-out processes put a lot of customers off. Once your website designer has finished working on the website, you may want to ask a few people to try out the website and see if the features of the website work well. This will help you to see if there is anything that can be improved upon. Don't worry too much because as time goes on, you will have data collected about user's behavior from your website so you will be able to properly customize your website for optimum mobile use.
• More than 36% of mobile users read their emails on their smartphones (Informz)
If you are going to be carrying out email marketing campaigns, you need to also ensure that you have optimized them for mobile users. Well-designed and well-optimized emails are always welcome. Remember not to spam your subscribers with newsletters.
It is clear to see that mobile technology really has changed the way marketing is done. Just think how in the past, people would have to print out letters, put them in envelopes and physically send these newsletters to people. It was so laborious and taxing. Thanks to advances in technology, the process has been simplified and today you can reach more people than you probably would have reached had there not been such technology.
• The first thing more than 50% of people reach for in the morning is their smartphone
This is the reason why sending your emails to people early in the day is a good idea. It ensures that the first thing people see upon login into their emails in the morning is your email. Keep your emails short and straight to the point. You will win people over by doing this. Keep your emails engaging and also open yourself up to the use of infographics and other visual communication tools that reduce the amount of reading people have to do.
Also, remember that you only have about 10 seconds to capture people's attention, so be intentional with every word, especially your opening sentence.
• Don't have time to create a responsive email each time? Create a template like 52% of marketers.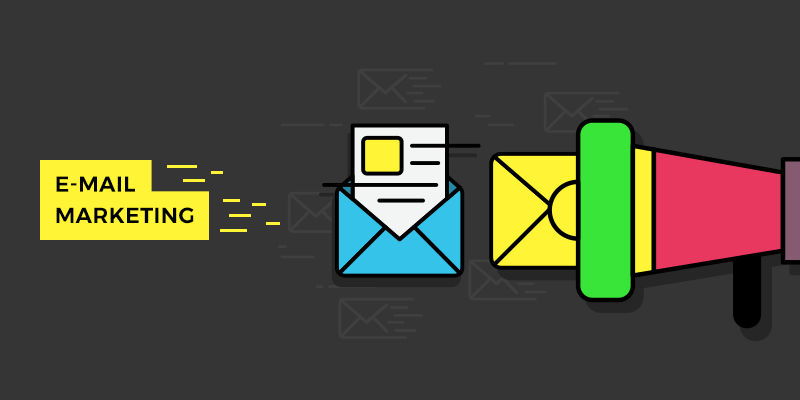 Let's be honest for a second here. We all know that we do sometimes get lazy and may not be up to crafting and designing a new responsive email every time we have to send a newsletter. Thankfully you don't have to. All you have to do is create a simple template that is optimized for all kinds of mobile devices. Not only does this save you time, but it's called smart marketing and is what more than 52% of people are doing.
Marketing in the Digital Age is not about the sheer amount of energy you use but rather about how smart you work. So remember, it's about working smarter and not necessarily harder. You don't have to do everything yourself. If you outsource your work to Indian app developers, you can have great apps made for you affordably.
A few changes in your daily schedule to incorporate a few of these
mobile marketing secrets
will really go a long way in helping you grow your business; increase your sales and your customer base.
Back