To the uninitiated, a short explanation is required about how to develop an app for an iPhone or iPad. An iPhone is a smartphone that is dependent on the iOS platform to function. The difference between an iPhone Application Development India and an iPad app development is that an iPad is a tablet, not a smartphone, but it is also dependent on the iOS platform. Because both require use of the iOS platform, it can be said that both can accommodate iOS-based apps. Both the iPhone and the iPad are products sold by Apple Inc.
The first thing you have to understand about the iOS-dependent iPhone is its memory is not at the same level as the iPad. The iPhone and the iPad both rely use of a touchscreen but the size of the apps you can download into your iPhone is much smaller than the size of the apps that can be downloaded into the iPad. This is understandable if you consider their hardware requirements - the size of the gadget alone will tell you that the iPad has a bigger functionality than the iPhone.

To start off your app development campaign, be sure that you have the right hardware to accommodate the app you will be creating. You will require a Mac computer, first off - preferably one that is based on the OS X 10.9.4 or more recent versions. It is vital to have the most recent version of the Xcode as well. And of course you will need the iOS Starter Development Kit or SDK.
To create an app based on the iOS, you need to get familiar with the programming language called Objective-C. Objective-C was actually built around the programming language dubbed C. This leads you to define the app development process which is broken down into determining your concept for the app; creating the UI or user interface; determining the interaction; and creating a storyboard. When you have laid out this process on paper, you will be able to fill in the blanks that are missing with the details. Only then can you begin using Objective-C to start either iPhone Application Development or iPad Application Development.
After you become familiar with Objective-C, you will find that the iPhone and iPad have some features that distinguish them from other mobile gadgets. Your standard issue iPhone comes with a virtual keyboard and the ubiquitous touchscreen that make the iPhone useful for professionals on the go. It can access Wifi; take videos; shoot photos; play music; carry out email functions; surf the Internet; text other cellphones; carry out navigation through GPS; take down notes; calculate math problems; and store voicemail. On the other hand, an iPad offers a virtual keyboard as well as a touchscreen. Other features of the iPad are Wifi access and cellphone functionality (which simply means you can also send messages or accept calls via your iPad). So your studies of Objective-C should revolve around how to make these features work through the code you will be writing. The iPad can also be used to take videos, surf the Net, and play music as you like.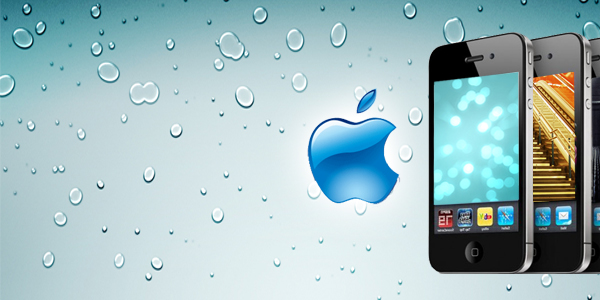 If you don't know Objective-C yet, the good news is that there are tutorials offered online that you can use to get familiar with the language. It may make for practical sense to make an app for the iPhone to start off, until you get used to the complexity - then you can attempt to make an app for the iPad. You can also try looking for schools in your location that may be offering classes in Objective-C. Practice makes perfect in this.
If you are planning to sell your app online after development, be sure that your app will really stand out from the pack. As of 2013 there are around one million apps now being sold which Apple as well as third parties developed. Your main problem will be how to stand out from the madding crowd so that people will want to buy your app. This is also important because you will want to strictly enforce expense control to stay profitable.
Is it worth your while to make an iPhone or iPad app? Well, Apple has sold more than 250 million iPads as of January 2015, and 74.5 million units of the iPhone as of the fourth quarter of 2014. These statistics show that it is lucrative for Apple to sell its iPads and iPhones but that does not reflect how profitable it will be for you to make and sell your app. The question is: how can you get the attention of consumers so that they will want to buy your app? Apple itself had an advertising budget of $647 million for the US market alone beginning 2007 up to 2011. If Apple had to advertise, how will you get to advertise your app?
Because the iOS of Apple was revised nine times, you will require your iOS to be compatible with each of these versions. Of course, you could make your iPhone or iPad app compatible with just the most recent versions to cut down on production cost. It is unlikely that you will need to be compatible with the early versions of the iOS actually, because of planned obsolescence. You might also want to check the demographics that would pander to your app because this may also influence how you should develop and sell your app.
To start off your training, you can visit the Apple Developer Program at this link
https://developer.apple.com/programs/how-it-works/ and look for the free tools and resources they are offering newbie programmers. Once you have passed that level of training, you can then move on to the Apple Developer Program proper which will cost you a membership fee of $99 annually. You have the option of bringing in your team as well under the aegis of the Member Center. Membership in the Apple Developer Program will allow you to access other tools and resources that only members are entitled too. The best part is that you gain access to updates that will help you become a better app developer, and of course these updates can help you stay appraised of any new developments (such as plans to unveil a new iOS for the next generations of iPhones and iPads.)
To sell your app, you may want to check out this link https://developer.apple.com/app-store/ so that you can ask the App Store or Mac App Store to house your app. In turn, Apple Inc. will help you sell your product to the global audience. You will also need the iTunes Connect to manage the apps you will be submitting for sale - just go to this link https://developer.apple.com/app-store/ . Or you could always go the Lone Ranger route and try to sell your app through your own resources. It is advisable though to get the Apple nod of approval so that consumers know your app is legit and will not contain any PC parasites that can destroy their consumer gadgets.
If you are really new to the app sale business, you can go to this link as well
https://developer.apple.com/app-store/product-page/ so that you will learn more about how to sell your app. Among the many lessons you will be required to go through are:
finding the right name for your app (which is an understandable concern because of the many other apps that are out there in the App Store or Mac App Store already); creating a good icon that will draw attention from an app user or app buyer; and development of an app preview video that can inform and entertain consumers who might be attracted to your app. You will also be asked to provide screenshots and a description of your app for the benefit of consumers.
Pricing can also affect the popularity of your app so be sure to do your homework about the pricing of apps in the appropriate product category. This may be housed within the Product page. Don't add the pricing to the Description page because the pricing can vary depending on the countries where your app is to be sold. Of course, since consumers may surf the Net to find new apps to try out, you need to be careful about the keywords that you embed in your Description so that consumers find your app easily. Don't resort to keyword stuffing though - it's best to use natural SEO and SEM methods so that your app will rank highly without artificial techniques. Avoid blackhat techniques as well - resorting to blackhat techniques is the tactic of app developers who are desperate to be noticed and may get your app and its Description banned from search engines altogether.
All in all, it is possible to create an app for the iPhone and iPad that is worth your time to develop. However, be sure you have the patience and resources for it, before you even start coding. To figure out if you have what it takes, create a storyboard of your ideas first for the app - that will tell you if you have a clear concept. Then you can flesh out the details as you go along. And voila! You have an app worthy of selling to the public. Hyperlink Infosystem can help you with the best App development for both iPhone and iPad with the most unique features. Contact us for more information.
Back