There are two classes of apps most business enterprises develop, the first being apps dedicated for internal use (i.e., employee-facing apps), the second class of apps are dedicated to the customers (i.e., customer-facing apps). In building applications in both categories, there are certain similar and unique challenges. This article focuses on the most evident barriers faced by organizations when
building enterprise mobile apps
for their customers.
Assembling the ideal team for your Customer-facing app project: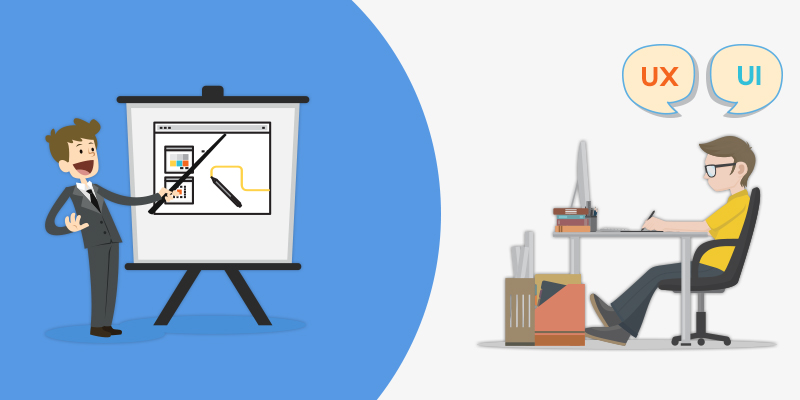 The concept of mobile designing is a new and evolving knowledge frontier that most companies are struggling to find competent hands. Whether in developing customer-facing or employee-facing apps, there are unique knowledge and roles required of the developers. Owing to the level of influence customer-facing app can have on the operations and dynamics of most companies, they are expensive projects and require a high level of expertise.
- Project manager; It's important to have a project manager who understands the business perspective, strategies, and concepts of your company, combined with the knowledge of app development and all the technicalities involved. Finding a project manager that fits into this class is as hard as it can be, as there is a high demand for such managers.
- UX/UI; Besides the primary solution behind the concept of a customer-facing app, it serves as a representation and reflection of your organization or brand. As such, customer-facing apps must be delightful to use, which makes the user interface, user experience and graphics design of high priority than that of an employee-facing app.
The expertise of mobile architects, engineers among other technical personnel is also required to be part of both the development and maintenance of the app.
The most popular solution for most professional organizations as regards finding the right expertise to work on delicate projects such as a customer facing app is to utilize internal staff strength and leverage on outsourcing. 55% of enterprise organization worldwide are currently employing this strategy of outsourcing certain portions of their project to professional mobile app development companies, keeping certain delicate and less tasking roles in-house. This model makes it easier for organizations to reduce their overhead and project cost while benefiting from the top notch experience of the professional
mobile app development company
.
Utilizing Native App Development:
An average customer is configured to base their judgment on what they see and as such, customer-facing mobile apps should be pristine and sleek. The global market is increasingly becoming tech-oriented, and mobile technologies like apps are taking the lead, with market disruptors taking full advantage of this development. Depending on the type of app an organization intends to build, native app development is more expensive. However, there are certain advantages of native app development that any serious organization wouldn't compromise. Some of which include;
- Higher compatibility with hardware
- Better app speed and performance
- Numerous unique UI and UX conventions to use
- Adaptability and easy integration with features built on other platforms
Apparently, user experience and functionality are the most striking advantages that can not be compromised and native development offers the best options for a unique user interface, user experience and unique features from the utilized platform.
Building Mobile Ready Services;
In other to package certain complex functionalities into
simple apps for customers to enjoy
, the complex functionalities must be converted and tweaked to be mobile ready. API's are the most popular method of adapting complex functions into mobile apps while keeping the app efficient in data and battery consumption. A banking app, for instance, may need an API to perform complex transactions like cardless withdrawal or online transactions.
To this effect, it is important to develop a concrete API strategy for any customer-facing app for the application to perform all its intended functions without too much pressure on the hardware of the phone or other infrastructure. An evaluation of all the services and functions your company intends to integrate to mobile should be made and analyzed to see which ones can be app-based and which ones will be adapted through an API. In some cases, the API to integrate certain services may require scarce expertise which may be best to look the direction of professional app development companies for help.
Continuous service delivery;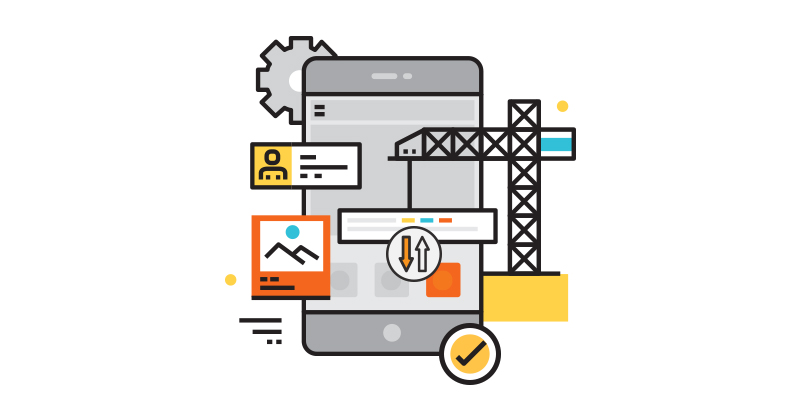 Designing and building an app is only one aspect of the long-term task your company has at hand. Unlike employee-faced apps which don't require keen attention or need for updates, customer based app needs to be maintained optimally. A process of continuous service delivery must be initiated to steadily work on sustaining and improving the general quality of the app from time to time. Unlike most web properties which are known to work even after they have been outdated, most mobile infrastructure requires the incessant update, upgrade and improvement. The process put in place by your company to maintain your customer-based app will help understand the reaction of the customer on all aspect of the app.
Review and ratings
may not be applicable since customer-based app could be hosted privately. However, knowing what your customers think and feel will assist in knowing the required upgrades and coming up with the best solution around any complaints. The process set up to ensure continued service delivery must also be spontaneous enough to attend to immediate complaints or needs of the customers.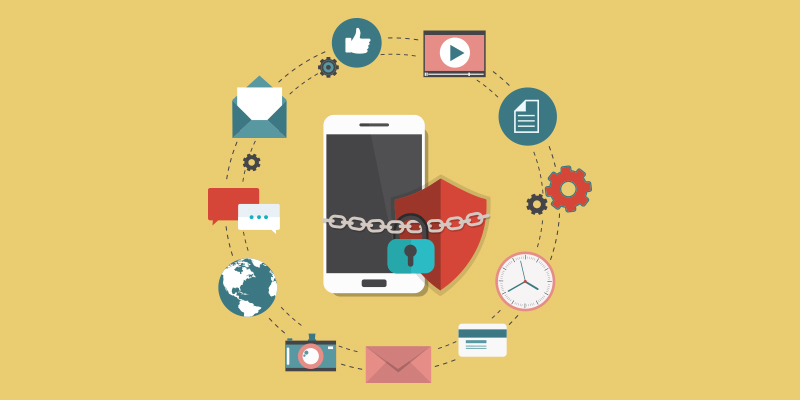 As part of security measures, apps that have to do with financial transactions need to be vetted from time to time, and a lot of tweaking should be made on the app from time to time. However, customers get tired of incessant updates done for no evident reason.
Finally, it is important never to forget that your customer-faced app is an ambassador of your brand, company or service. The challenges involved in building and maintaining customer-faced apps shouldn't discourage any serious organization from embarking on projects aimed at improving their service. Losing personnel who worked on your app project can also cause a lot of issues with maintenance. Nonetheless, you can always seek the aid of professional mobile app development services. Also make sure your apps are compatible across popular platforms like Android, iOS, and Windows. As expected, if you
customer-based app turns out to be a success
, it is only the beginning, as keeping it top notch remain an even tougher task. The issue of security should also be taken very seriously as any hack can cost your company more than you can envisage. Internal staffs should be made to understand restriction and a system to ensure no single staff has the power the disrupt the system should be put in place. If you are going to employ the service of a professional mobile app developer, remember to draft a non-disclosure agreement.
Back