There seems to be a rapid evolution and expansion taking place right now in the field of
mobile health application
usage. In the past, much of the work done in this field was focused on assisting clinicians in the care of patients with chronic illness or disease bases on the role of mobile devices. But in the recent past, there has been stagnation in the growth and development of apps for physicians despite the influx of a range of numerous health apps for consumers.
In preliminary studies, mobile devices have proven very beneficial in helping physicians care for patients. They possess the capacity to offer clinicians with real-time data collection. Research has shown that measuring individual's activity patterns can be enhanced by collecting data from a mobile phone sensor application.
The opportunities that come along medical app development are vast. At the moment, some of these apps are being used by oncologists to track toxicity for chemotherapy in a more efficient way. Through this means, they try to prevent the chemotherapeutics from reaching toxic levels by adjusting doses.
Mobile technologies have shown great potential in benefiting both physicians and patients in the ever-changing health care environment. Here are some areas where this has been made possible: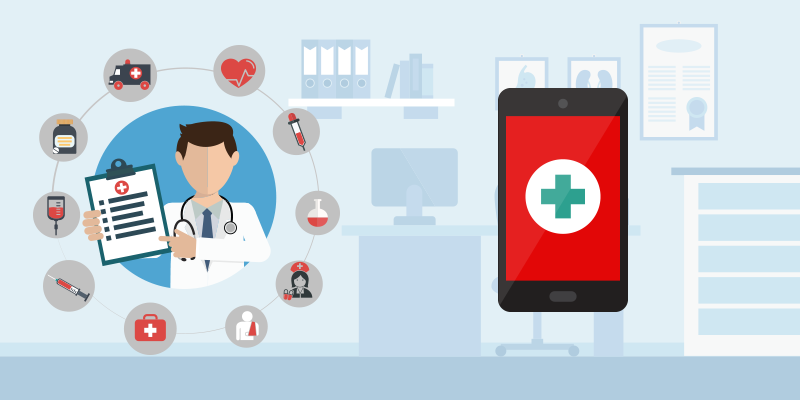 - Help to alert physicians on the quality of life, mobility, and results of their patients. Physicians can be aptly alerted on the conditions of their patients once these technologies are linked to the EMR mobile app. Through this means physicians can directly receive data on their patients' health. Patients, on the other hand, can be able to know when to meet with their physician or take medications. Thanks to the availability of alarm triggering features and other programmable features that help to indicate abnormal values.
- Help in tracking vitals. With mobile phones, physicians are becoming more and more capable to monitor continuous data. Currently, there are other indicators that can be added with this new tech, including temperature, heart rate, and others.
- Help to
encourage healthy behaviors
. Apps have the potential of reminding patients about the need to perform certain important tasks, such as performing exercises, checking blood sugar levels, and taking necessary medication.
- Help to keep health records within reach. If integrated properly, mobile apps can help speed the various levels of communication between patients and providers. It has gone a long way in helping to keep patient data mobile.
- Help in tracking symptoms of illnesses. These days, a good number of medical centers are adopting the use of mobile apps to track health-related symptoms such as bowel habits, chronic pain, and even medication side effects.
Now, more and more patients are not only beginning to understand the medical efficiency of their smartphones, they are also finding them to be "freeing" as they help them feel very much connected. However, it is sad to know that most of the apps used by physicians in their daily work have not changed much in almost a decade. Many of them are still reference and diagnostic apps. There appears to be real stagnancy in the quality of physician apps.
Obviously, this situation reflects a significant lack of innovation in a relevant area of app development India. It is sad to know that despite the availability of countless medical apps, only just a few relevant apps are available for doctors.
A medical app cannot be regarded as efficient until it is capable of making improving patient care and making doctors' lives easier. Although there are a few apps that have met those criteria, however, it is needful for
app developers India
to know that no doctor will want to use an app that requires them to enter more than a few data points.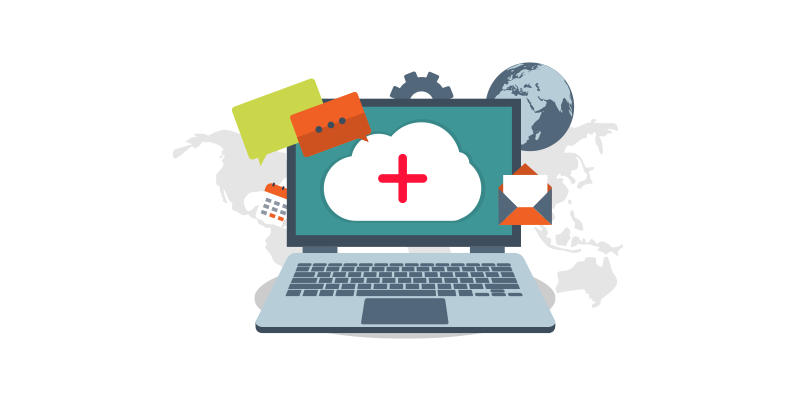 Sadly enough, some apps that are generally known to be truly useful have been underused because they require much data entry. Even when they are capable of double-checking doctors' diagnoses more effectively, many of them have been considered unusable. No one seems ready to transcribing all those facts about their patients when their
electronic health record (EHR)
knows just how to do stuff like that.
Major information such as name, sex, and age of patients can be quickly entered but when the data requirements begin to go way beyond that, things tend become a bit cumbersome. No doubt, the need to manually enter data into non-reference apps and the lack of interoperability have prevented the growth of innovation particularly in this field of science.
Obviously, there would be an explosion of creativity in the medical world if only mobile app developers could get out data and impute data into the core EHR. Experts say it might take a few years to achieve this goal.
Fast Healthcare Interoperability Resources (FHIR)
would be required to as plug-ins to EHRs. For developers to be able to write a wide range of apps that could be able to re-use EHR data, this new Health Level Seven (HL7) standards framework would be required.
While some vendors are seeking to embed links to reference apps in their EHRs, only a few physicians would make use of an app that isn't in their EHR workflow. Usually, they let their EHR take advantage of the embedded links, so they do not always have to make use of their mobile apps.
Charge capture and e-prescribers programs were generally known to be the most widely used mobile apps during the pre-smartphone era. Today, with the faceoff personal digital assistants, only very few physicians are making use of standalone e-prescribers. This is because their functions have already been absorbed by EHRs. Nevertheless, there has been certain disagreement about their usefulness due to the availability of a good number of charge capture apps.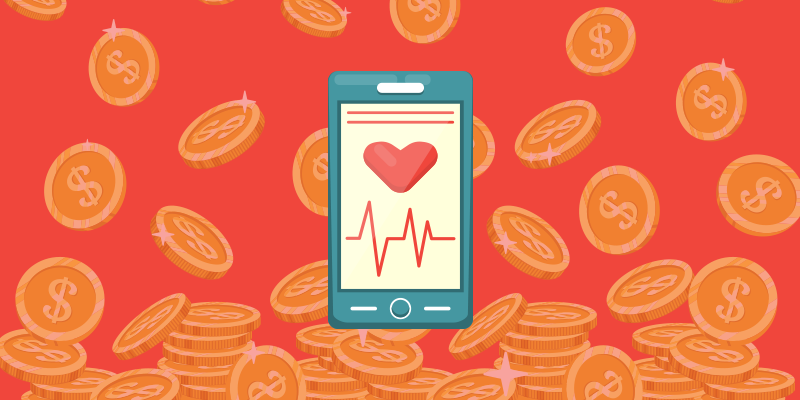 While some physicians may not readily agree on the effectiveness of charge capture apps due to the manual entry process required to impute census updates and patients' names, some doctors are happy using the app because it helps them make money. As they round, the app makes it easy for them to effectively record their charges and with just 2 clicks, they can easily get those practice management system exported whenever they returned to the office.
However,
doctors' app
has been reflecting some gradual signs of progress. Interestingly, doctors are beginning to see the need of using EHRs on their mobile devices. Thanks to the recent release of their mobile versions. Now physicians can easily look up the test results, phone numbers and clinical records of their patients and prescribe relevant drugs for them. To many, this is actually a god-sent as it does not only allow for easy data entry but also helps them communicate effectively with their patients.
Back