From science-fiction concept to science-based reality, there is no doubt that augmented reality has come a long way to stay. Until recently, mobile app developers could only dream of working on app development projects that involved AR due to its costs.

But today, the story is different as augmented reality has made a significant shift from being a dream to becoming a reality indeed. Now, it is becoming more and more available on mobile handsets and other portable devices. As a result, several UX designers are now in the business of making designs for AR apps as an option for all shapes and sizes.

At present, augmented reality has risen to become one of the most promising digital technologies. A typical example is the recent success of Pokémon Go. There is no doubt that this technological trend has the potential to transform the mobile world for app developers and users alike.
What is Augmented Reality?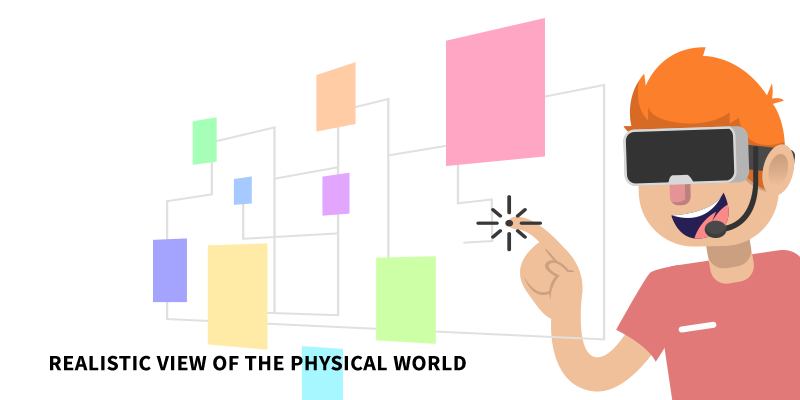 AR is basically being considered as a realistic view of the physical world in which most elements are heightened through the use of computer-generated input. Among other features, these inputs typically range from graphics to video and sound to GPS overlays.

Augmented reality tends to layer its simulated elements over the real world. Interestingly, these elements can only be seen through the use of a smartphone's camera or a pair of AR glasses. As a result, market conditions, high-quality devices, and consumer demand have all aligned to make AR the next significant advancements in the tech world.

Frank L. Baum's novel is historically known to be the first instance where the conception of augmented reality was produced. Known as the "character marker," the concept involves the mapping of data onto people through a set of electronic glasses. Today, augmented reality has made a remarkable shift from being a science-fiction concept to becoming a reality.

What's The Current State of Play in Augmented Reality?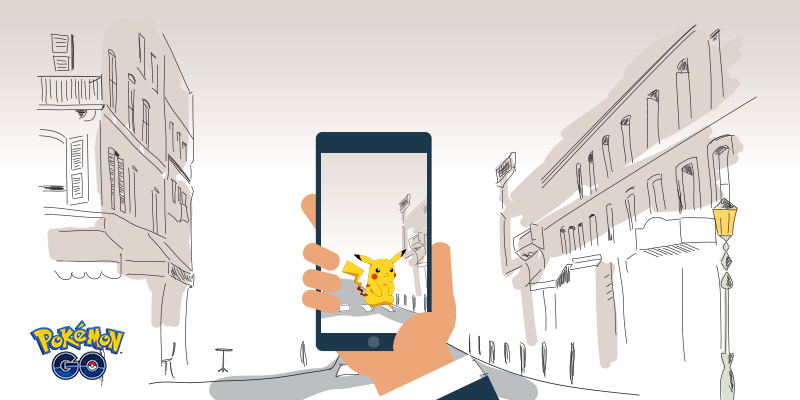 Now, there is an increasing interest of people in the use of augmented reality (AR). This technology which has proven to be very efficient especially with the latest release of Pokémon Go is rapidly becoming a popular tech trend. With your phone, you can easily get an indirect or a live transmitted view of a physical, real-world environment.

Thanks to the availability of a computer-generated sensory input that helps to augment these elements – such as GPS data, graphics, video, and sound – and even make them look so realistic. There is every possibility that AR could become a built-in feature in a digital contact lens, headset or glass in the nearest feature.

Unlike, its close relative – virtual reality (VR), which seeks to entirely detach the user from reality when creating a 3D world, AR on its own part establishes a more unique status. It tries to put information into eyesight as quickly as possible while ensuring that users remain constantly in touch with reality. These are the realities that have distinctively enabled augmented reality to become and remain an active driving force in the future of mobile technology.

Presently, there are certain obstructions to get rid of. Though AR appears to have just been introduced in the mobile sector, there is every tendency that it will be very common and even remain very active within the next few years to come. However, some tech experts believe that acceptance, cultural change and education remain the biggest obstacles on its way to gaining prominence.

Though there seem to be slight encumbrances in the technical aspects, however, these obstacles are not a problem at all as they are absolutely temporal. Hopefully, all barriers related to costs will have no place in the future.
How is Augmented Reality Being Achieved?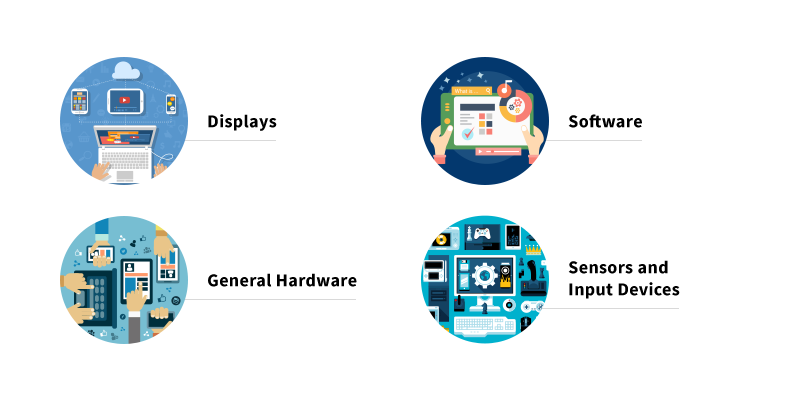 Whether implemented independently or in tandem with other technologies, it is important to know that AR can be achieved through several technological innovations. They include:

• Software
In order to take advantage of the hardware capabilities of most mobile devices, the majority of development for AR will be centered on app development. Already, an ARML – Augmented Reality Markup Language – has been developed to assist in the standardization of SML language for VR. Additionally, some simpler environments for AR development are already being created by several software development kits (SDK).

• Sensors and input devices
Some of these devices for AR include eye tracking, speech recognitions, touch recognition, wireless sensors, RFID, compasses, accelerometers, gyroscopes, GPS, and peripherals.

• Displays
Apart from the monitor which is generally known to be capable of displaying augmented reality data, there are other systems that can effectively carry out a display task, such as some handheld displays, Spatial Augmented Reality (SAR), Eye Tap, virtual retinal displays, heads-up display (HUD), contact lenses, eyeglasses, head-mounted displays, and optical projection systems.

• General hardware components
Quite a good number of hardware constitutes to make up an AR device. They include input devices, the sensors, the display, and the processor. A smartphone typically contains a microphone, camera, GPS, accelerometers, a display, processor etc.

What's the Future for Augmented Reality?

Most tech experts are considering AR to be the future of design. When it comes to augmented reality app development, it is obvious that AR is providing excellent opportunities to effectively augment user experiences even beyond measure. Everyone already knows the importance of mobile phones in the society today. These devices have risen to become such an integral part of people's lives that they might as well become extensions of their bodies. Even without being intrusive, there is every possibility that technology can even be further integrated into human lives.

There is no gainsaying, the introduction and inclusion of AR will almost certainly bring about much more advances in the larger-than-life but little seen, Internet of Things. It's high time UX designers begin to seriously take the questions of how to improve traditional experiences through AR especially through application development India. No doubts, there are lots of advantages to benefit through this.

As a major challenge of the twenty-first century UX profession, it's not enough to enhance a device's ability to use computer enhancements. It needs to do more to improve user activity and even affect the way they interact with their devices. When the quality of the output or task efficiency of an experience is improved for the user, there is no doubt that the future will belong to AR.

In conclusion, augmented reality (AR) has evolved from pipe dream (dreams of tech enthusiasts) to a substantial reality in just within a century. Until developers and UX designers begin to think about how AR can be integrated with daily life to improve the quality, efficiency, and productivity of experiences, then will we see the rapidity of the concept and its untoward effectiveness on a universal scale.
Back