The mobile era is flourishing with massive amount of apps, and there is magnetism towards apps for enterprise, business and co-operation. Time-saving, organizational and functional solutions for businesses are always popular. Following are best enterprise mobile apps that can facilitate your regular workload:
Mail Chimp App:
Through this app you can send email campaigns and can view reports from the convenience of your mobile; you can also schedule and organize campaigns at the touch of a button.
Zendesk App:
It is software for better customer service. It helps improve the relationship between your business and your customers. A customer may pose a question to you via an email, tweet, phone call, chat, or by a search in your help center; which makes life easier for your organization team as they can have a clear view of each case as they respond.
Sunrise App:
It is a calendar app that pulls information directly from LinkedIn so you can see the photo and profile of the person you are meeting.
Expensify App:
This finance organizing app is used by over 2 million people. It helps companies keep track of their expenses.
Nutcache App:
It is a free app for invoicing and time management. The app claims to speed up delivery of estimates and payment times.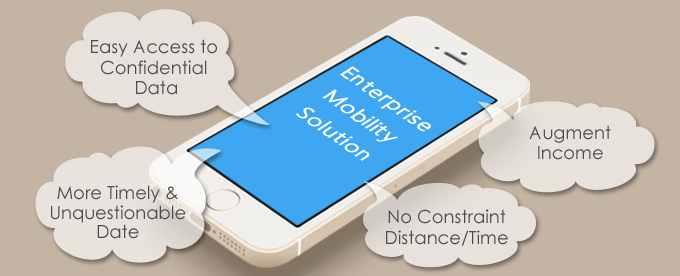 There are multinational companies like
Bird and Bird (international law firm) – This Company's IT Team is creating an Content Marketing app to function as a resource for e-marketers to easily and rapidly access information on the differences between law in different countries, and how these would impact their marketing campaigns. The app is planned to be made available in public app stores.
Internal service catalog – This is second app that is Bird & Bird is developing, its an additional internal service catalog app to support partners around the world with information about all the firm's services. This app will allow partners to easily cross-sell across industries and services by finding all the information they need on their mobile device.
Sky (largest TV broadcaster in UK and Ireland)- The company IT Team created an Internal Reporting App, that could display their accomplishments in a visual and engaging way, with info graphics to present campaign data; an interactive timeline displaying activity and results; and individual campaign showcase screens with details about each campaign, including videos.
The Tech Partnership (is an employer-led organization ensuring that UK workers have the digital skills to compete in the global economy.) – Their expert team came up with Training App which includes videos and quizzes; gaming features such as points and badges; a dynamic results screen with charts to track users' performance; inline help for users to self-assist if they encountered problems; and in-built usage tracking to collect information on user behavior and potential improvements to the app.
Chubb Group of Insurance Companies (eighth largest property and casualty insurer in the US) – Came up with Sales support app that served itself as an 'e-brochure' for agents to access all policy and product information on their mobile device. The app includes visual elements such as videos, and has in-built usage and access tracking.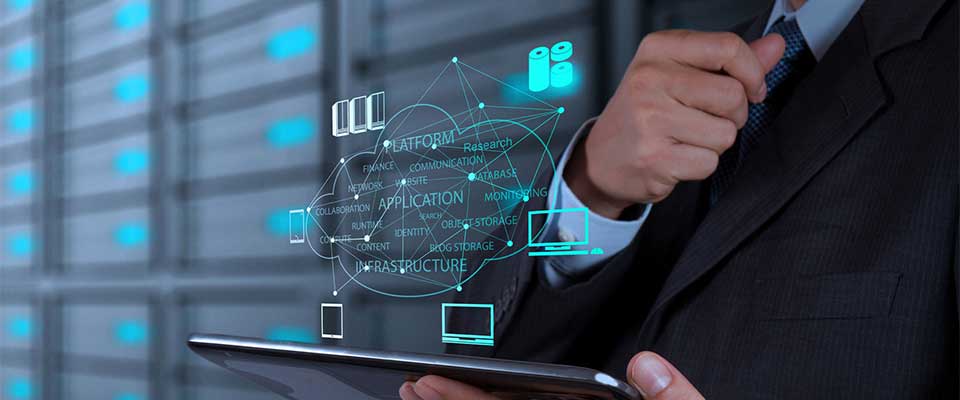 There is no doubt in saying that apps are our future , top app development companies should mould their ideas and services towards enterprise domain and should come up with such apps that solves organization's as well as customers problem. Enterprise Applications are ruling organizations, businesses and enterprises, app development companies should take maximum advantage of it as it will automatically leverage company growth, business growth and most importantly users will be benefited.
As a leading mobile app and web Development Company, we at Hyperlink Infosystem understand the importance of Enterprise applications and have made a whole expert group of best app developers to make your app dream into reality. Contact us for more information on app idea and free quote now.
Back