Applications startups are nothing but a huge amount of valuable data that is being boiled and used in an appropriate manner. However data is something which is the most important jewel for any top app development companies that needs to be stored safely and should be easily retrieved as and when required.
There are many database architectures that promises to cultivate a perfect solution by combination of the above two factors . But none of the architecture can help you out during adversity.Breakdown of Data center or failure of servers cannot be completely forbidden and setting up your infrastructure demands high amount of investement which is not feasible . This is the Scenario where cockroach DB makes itself significant.
The preservance of Cockroach is in buzz a lot . But do mark that the integrity that makes it tuff enough to make it dead is not the only factor that has uphold its importance . Cockroach DB is fruitful as it brings around the goodness from all the areas of Database and IT tech that has enfold it in a single bundle.
Cockroach DB- New Elastic SQL Database
It is a distributes SQL DB which is built upon transactional and horizontal scalabilty . It manages Data in Key -value Pair. As it scales horizontally it saves disk space by adding several machines to the resources available. IT heavily supports ACID transactions that provides SQL API that advocates in manipulation ,scheming and querying data.
Scenario of Earlier and Current Database
The Previous or some of the current database are normally composed of SQL & RDBMS that do allows transactions to take place but indicates low horizontal scalaility while, the latest and recent architecture strongly highlights its dependability on NOSQL that heavily supports horizontal scalability but it backouts when it requires to deal with ACID transactions.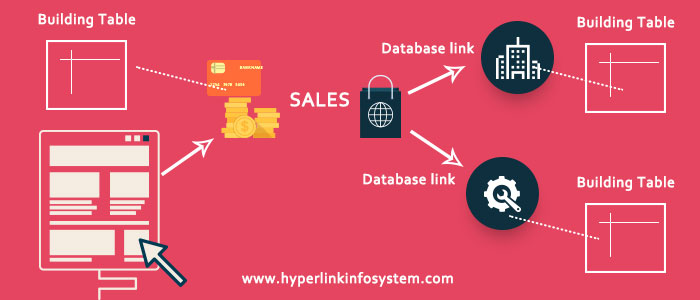 This is situation where cockroach DB proves its best by combining the best out of both the Technology. It supports horizontal scalability along with ACID transactions that gives database consistency apart from scalibility . Entied with its toughness that makes it difficult to kill its team gives you a rason to choose cockroachDB as the best suited alternative.
Why there is need of Horizontal Scaling?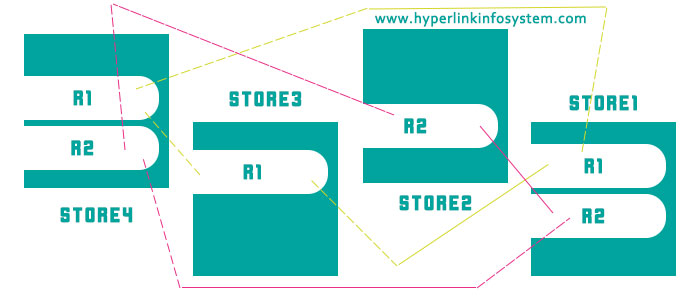 You can expand your infrastructure either vertically or horizontally. By horizontal expansion more machines can be appended to the resources which will divide your disk space into no of nodes that distributes data into nodes and that data inside node is distributed amongst various physical locations. This is the reason that helps you to dynamically adding more machines / systems with the disk. It is an good alternative for startup company that requires frequent access to number of data-sets regardless of users location.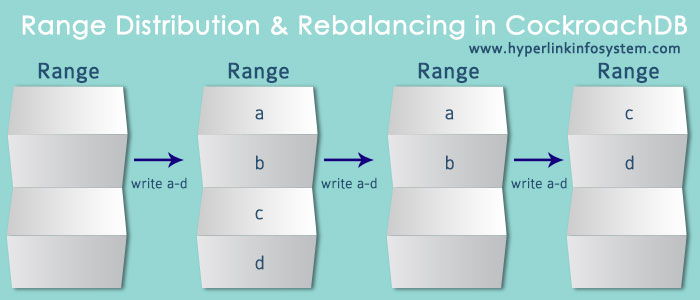 Though the same process can be carried out with vertical Scaling too – but will incur more expenses. Upgradation of 8 processor from 32GB RAM to 128GB RAM to 64 processor box may lead to purchasing of new server that supports this no of processors will be huge costly.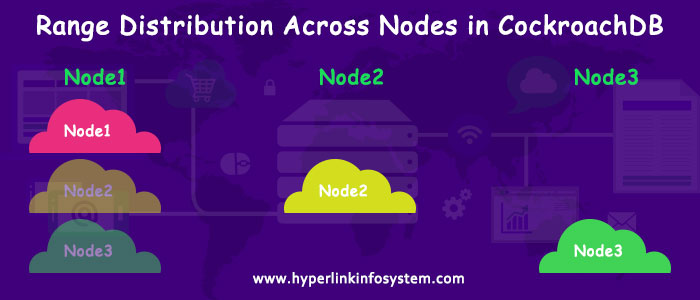 And even after doing list of expenses on vertcial Scaling there are some state of physical data which cannot be neglected for startup and here is where cockroach DB need arises. It allows you to distribute data horizonatlly without compromising with transfer and retrival speed and that is what exactly startup company is targeting.
ACID in reality is quite Fundamental -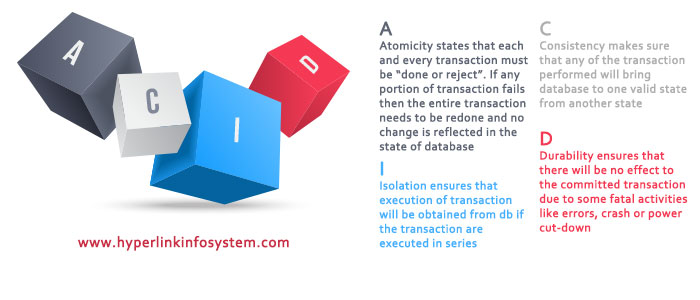 Lastly, It is quite difficult to kill -
It is an Open-source SQL DB that works on distributed architecture. The SQL architecture looks like below :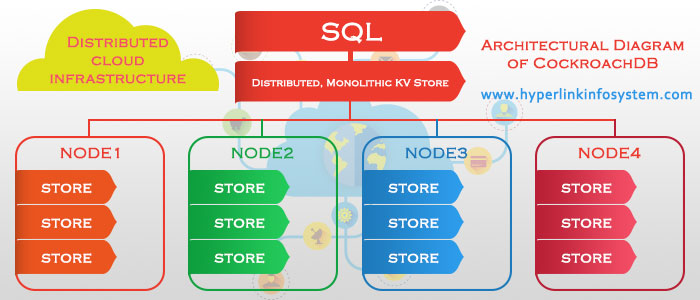 Though SQL provides top layer abstraction still its dependency lies on API that is based on storage of monolithic Key-Value pair. Monolithic map is most important level as it distributes data packets across various nodes. Every node consist of multiple stores where each stores are breaked into tiny key-range with using RAFT. These copies are nothing but data copies into various locations.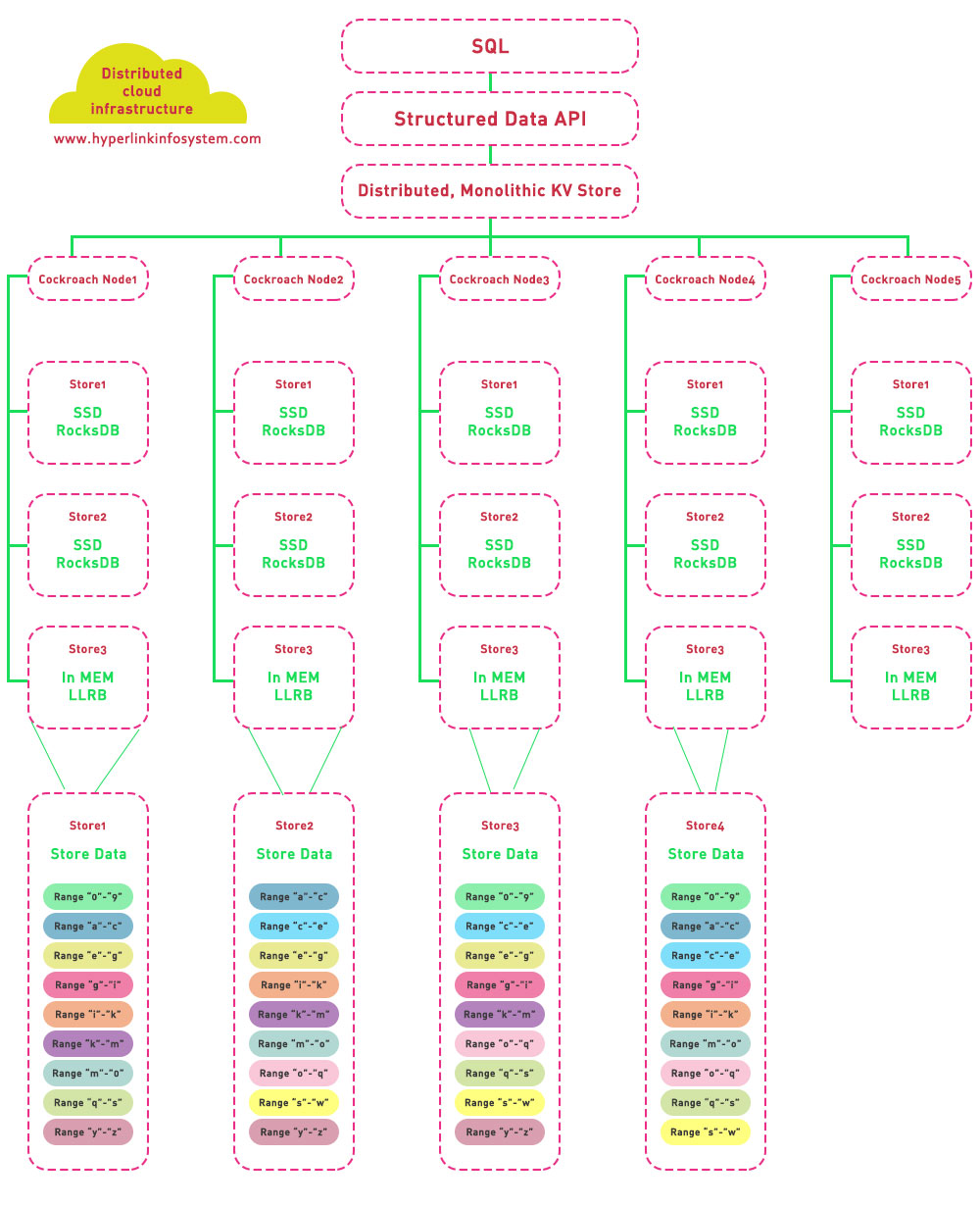 In case of fatal error due to power-cut or any other reason , these key-values can be fetched from any of the nodes and can be stored in multiple copies. In short one can have backup of their entire Database from such key-value.
A Database is considered as most important widget in any App development India. Markets are constantly pushing force to change the DB and demanding to achieve lot more on issues like lower latency rate, dependency and consistency. Cockroach standout right in between of such paradigm being faster and cost -effiecient.
Hyperlink Infosystem along with its proficient and expert team is also engaged with such database development since long and has successfully concluded challenges faced during reaserch and development. Hire best ever Database assistance from us to secure and store your data and transaction . For further discusision contact us .
Back