It has almost been more than two years since the launching of Beacons by Apple. It's Beacons concepts has taken off the old Contextual Revolution . IT has made the history in computer evolution , a widely distributed and most popualar device among users such as iphone that's able to identify specific location by such a tiny low batterty powered radiowave devices.

The most important concern was to make aside all the diagreements dealing with user interaction .Before Beacons QR code was the one possible way to pass out contextual information to the phone but was quite inconvinent : taking out phone , Scanning of app , focusing cam on code and it continues. But with the beacons just enter the beacons location and the actions are on your fingertips on the screen – so Effort less.
"The Future of Beacons Lies here – Mobile & Web apps endowing beaconified Future."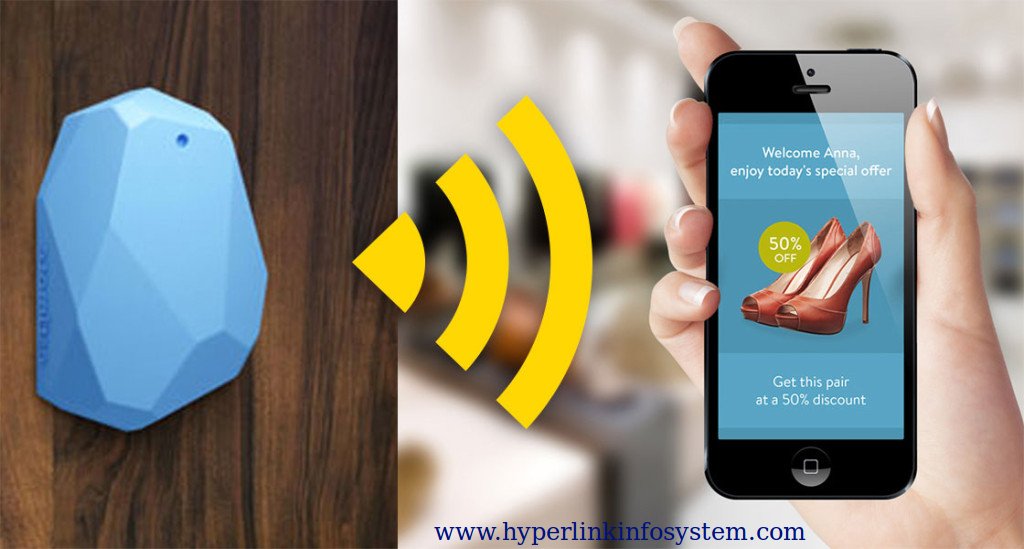 Apple made this technology beautiful , privacy-safeguard and streamlined. They premeditated billions of devices broadcasting their presence, thus they modeled the iBeacon format consisting of 20 bytes that contains a static identifier —enough to figure all the objects on universe.

When a device discovers the beacon and chooses the identifier, it targets an app and the action consigned with that beacon. That is prettiest part of this wounderful design: an application pondering for a specific beacon is required. That means this technology works in opt-in fashion. Apple has farsighted that stout and frictionless experiences can put users at risk of being traced unknowingly. That's why users are expected to explicitly opt in by downloading their favorite store app allowing application developers to push notifications to their smart-phone or to use location services.
Interaction Through Eddystone by Google
But what would be the case if we want to interact and explore with many brands and many airports or retail stores?will it force us to download these apps? Not Actually.
Google recently unleashed a different beacon format known as "Eddystone." Unlike iBeacon, it broadcast an identifier along with a pre-programmed website URL that allows fetching of information from a single app instead of multiple that can also be a web browser.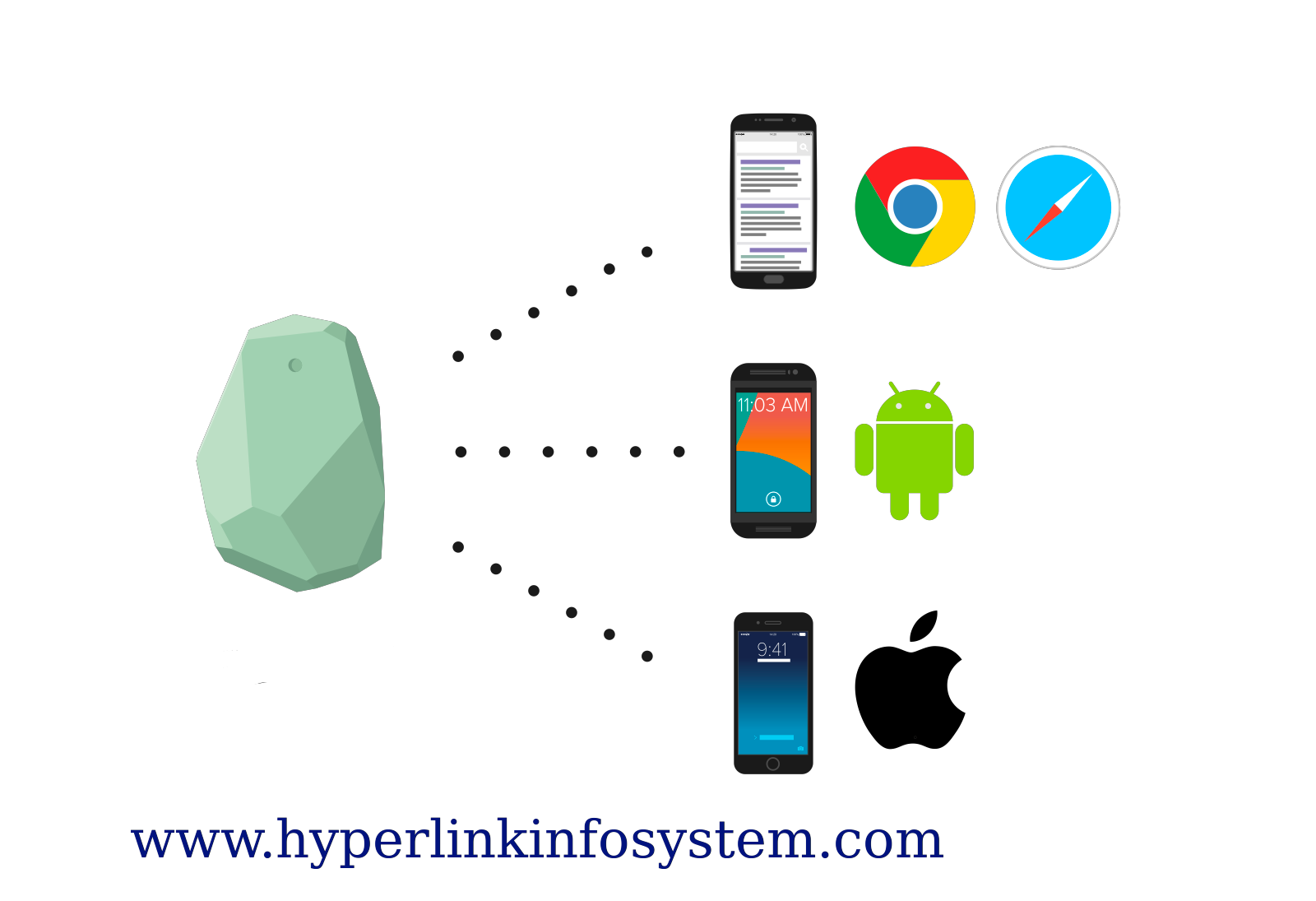 In Today's date the apps in everyone's talk like FB, Snapchat still run as standalone native apps because of high performance and another reason is access to low-level segments like cameras, sensors etc.
But with the defragmentation of mobile devices and screen sizes will result in shifting towards web app that will hike browser performance gaining more access with low – level segment devices . This might Lead Beacons promising as single app communicating with many beacons.
Web app or native mobile
Single
app
lication being
installed
in
the phone responding to all beacons
is the one stop solution for app distribution dilemma.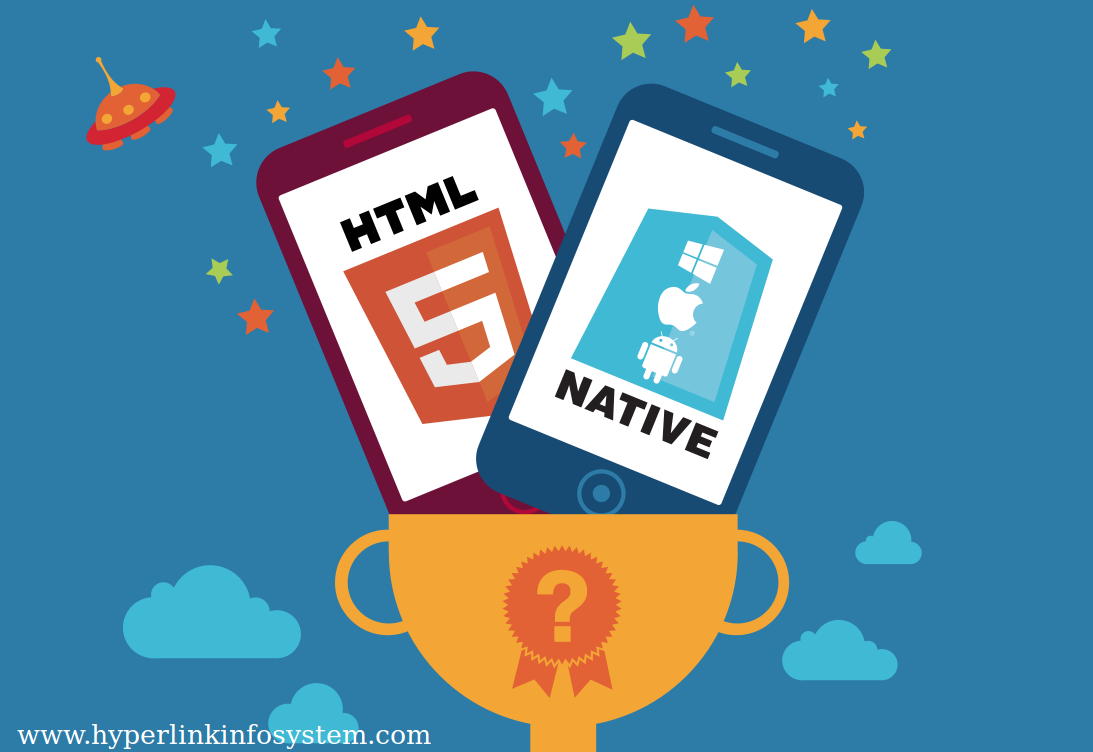 UI and UX designers can advantage beacons to get idea about the location of their users. Also, with the usage of additional data from sensors, like motion,UI can be streamlined .Beaconified application fosters their users targeting on the main aims behind the scene and can influence crucial metrics such as engagement, usage, or retention.
BenchMarking beacon deployments
From airports to shopping malls or huge retailers beaconifying such large amount of locations, deployment is something logistics hobgoblin. They will probably optimize for the streamlined installation and maintenance as well cost-effective operation. It's very simple to calculate workingdays of the beacons deployment crew taking into account its installation, configuration, and testing, to be carried out in lakhs of stores but in the end will result in big bank script of bill.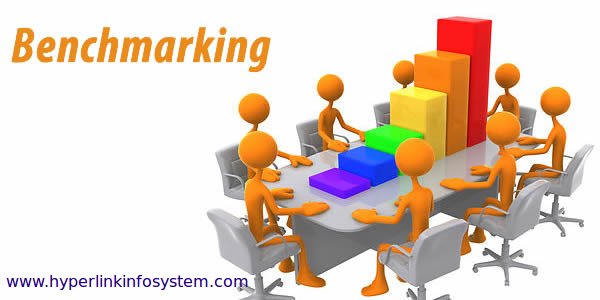 That's the main reason to drop the beacons deployments as it needs huge amount of configurations, power cords and plannig as lack of minute detail can influence its deployment efficiency.
On batteries and hardware upgradations
Within Reason , its hard for retailers to replace batteries in their beacons as it would cost more than installation. Once Installed , Beacons should stay alive that can be replaced with the new tech inventions.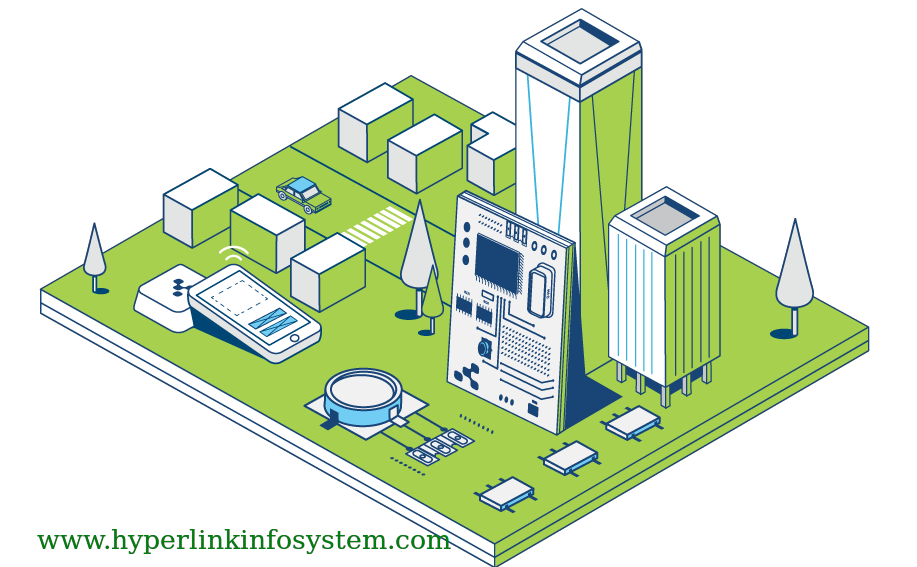 However it is also important to notice that any kind of software or hardware upgradations should not make changes in apps running on this infrastructure.
This is the reason why app developers companies like Hyperlink Infosystem advise their customers to choose their beacons supporting partners smartly.
Securities and Risk
As Part of the speed management routine should also be security updates. Many retailers or airports harvesting in beacon technology infrastructures are aware with the knowledge of any potential threat of beacon networks.

Though , every computer tech is hackable. But the risk level is quite low, because there's an extra security layer : the Apple App Store approval process that would disagree publishing software malware having access to information that it shouldn't.
Apps For Physical world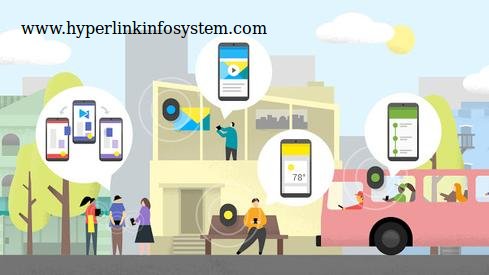 Combo of all these – Beacons Sharing Infra, Easy Using , accurate Indoor Location , nearby sharings – these are the things that let you quickly understand where it makes you drive. All these makes your fantasy a reality to develop apps on peak of locations filled with objects . It's an mesmerizing shift from applications designed for mobiles to apps designed for museums, retailer stores & lastly for airports.
SHARE YOUR THOUGHTS AND EXPLORE POSSIBILITY WITH US
Come on- give a gunshot to Hyperlink Infosystem ! Share your thoughts with us about beacons and we will turn your fantasy to awesome beacons app. Hire iPhone app developer from us brainstorm your idea and make your app developed. For more details contact us.
Back