Google data as at 2016 estimates smartphone users to be around two billion, with the number increasing rapidly by the day. Mobile applications are the main base of all the basic and complex functionalities of the smartphone. From tasks as easy as typing using 'Notepad' apps to tasks as complex as making a video call across the world, mobile apps have undoubtedly evolved the dynamics of what mobile gadgets can do. As is the case in every other sector, the 80-20 rule seems to apply in the world of mobile app development. It is safe to say that 80% of smartphone users aren't involved in the building and
marketing process of mobile apps
in any way. Another safe analogy for the 80-20 rule worthy of note is that 20% of millions of apps built will be used by 80% of smartphone users.
In all honesty, it doesn't take a genius mind to come up with the next big app. The right idea, the required finances, the ideal mobile app developer and the perfect marketing strategy is enough to make your project the next big mobile app. Apparently, the toughest part of the value chain involved in the creation of a mobile app seems to be finding the idea your mobile app should center around. The only people who can't relate to how hard it is to find an app idea are those lucky to have stumbled upon a popular problem among smartphone users that an app can be the solution to or have an
existing business that needs a mobile app
.
Of the numerous possible to hit the next golden idea, below are five standout methods that can land you the idea for the next big mobile app;
1. Adaptation of an existing mobile app;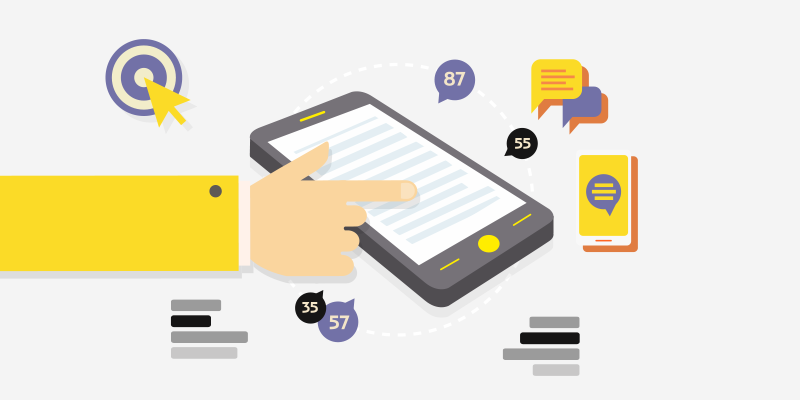 Remember the popular saying ''The people love what's selling''? The best way to know something is possible is if someone has done it before. For an existing app to be successful, it shows demand from users and acceptability of the product. Referring to existing ideas for 'cloning' or adaptation is by miles the best way to hit a selling and acceptable app idea. Even market gladiator like Twitter and Facebook adapt a lot of concept from each other. For example, Facebook now has a trends list (something synonymous to Twitter), just as Twitter changed its 'favorite' button to 'Like' (something synonymous to Facebook). Recently, Snapchat seems to be the rave of the moment with its self-delete short and timely posts until Instagram decided it will be a good idea to copy the with their release of 'Instagram stories'.
Apparently, it's not bad to get inspiration from existing product. Take note of the following before taking the app idea as your next project;
- Apps with high Acceptance; Getting inspiration from an already popular idea means that not too much should be changed since people are quite fine with the concept.
-Flopped apps with a good concept; for smart people, this is a great goldmine. Some apps don't fail because the idea behind them aren't brilliant enough, they actually fail because of other reasons like marketing, or hiring the wrong mobile app designer. If you are able to get right what the app owner got wrong, you'd succeed beyond expectation.
-Tweak something; Besides the fact that it is unethical and wrong to copy a copyrighted idea verbatim without the consent of the intellectual property owner, it doesn't make any commercial sense to duplicate an existing solution verbatim. You possibly can do better with the user interface and user experience or even functionalities and features.
-Study the reviews and listen to the users; There is no 100% perfect solution, quiz users and read their reviews on a particular product before attempting to duplicate the concept. This makes it easy to understand what exactly should be done differently.
-Infrastructure; Imagine if you had to build an app like 'Vine' that requires a whole lot of infrastructure to run, it will be a total waste of time to embark on such white elephant project without studying all it entails.
2. Brainstorming;
Engaging intelligently with colleagues, friends, family or even total strangers can be more effective than you can think. Assemble or individually engage selected people and let them know you intend to build an app. Ask them for ideas, ask them what new thing they'd love their smartphone to do for them or what they don't like about the existing apps on their phone. If you already have an idea, CAREFULLY share your idea and sample their reactions and opinion as smartphone users. In case you are able to draw out some ideas from them, try to let them know you intend to use the concept for a personal project in other to avoid some future legal issues.
3. You are a genius;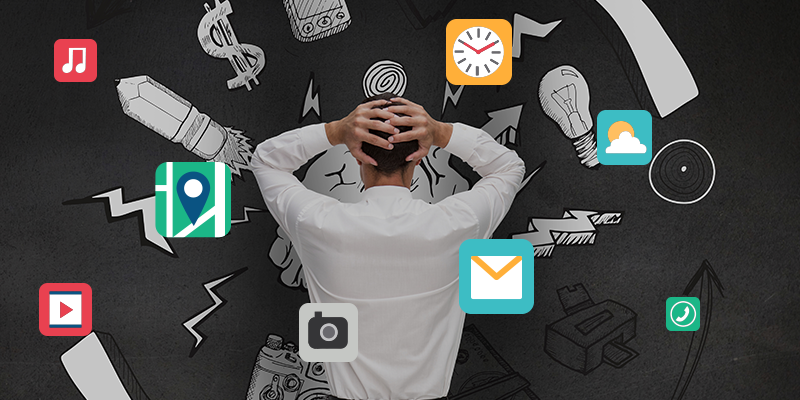 THINK!; yeah, you probably aren't a genius but you don't need to be one to identify a problem that can lead to the idea for the next big app. Apparently, all the apps out there on iPhone and Android stores are to provide simple solutions to existing problems. These solutions don't have to be complex just as the problem don't need to be a tasking as a space mission. We all have problems, personally and around us, what are those thing that prevents life from being perfect for you and your immediate environment. Assess these problems and research if a mobile app can be of help. Existing apps also have vacuums, explore this space for your own ideas.
4. Crawl Social Media like a search engine;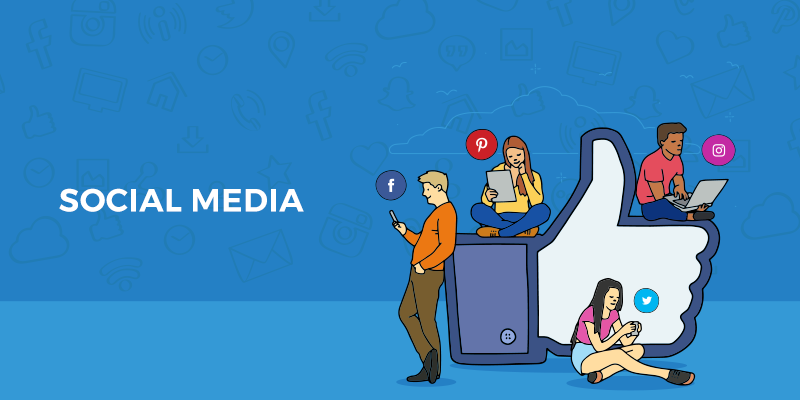 Social media is undoubtedly our new point of assembly in this age. It' where 21st-century citizens express happiness, vent, meet friends, connect with old time folks, play and even serves as a workplace for some. It is a great place to spot the popular frustrations people have which may be solved using a mobile app. It's also a great place to study the genuine acceptability of an existing solution. Follow the right circle on
social media
, observe trending discussion and used the search tools to your advantage then you can be sure to find something of high value.
5. Be futuristic in your thinking or dare to create the future;
So far, it being all about creating what people want. How about what users MAY want or COULD want or SOON NEED? As a human being, look at the direction of trends and feel free to challenge your initiative on the next big vacuum or even more daring is to create the future and 'force' users to need your solution.
Okay, not everyone can come up with the next big idea but with the right team of
Indian app developers
and the right concept, anyone sure can come up with something successful.
Back