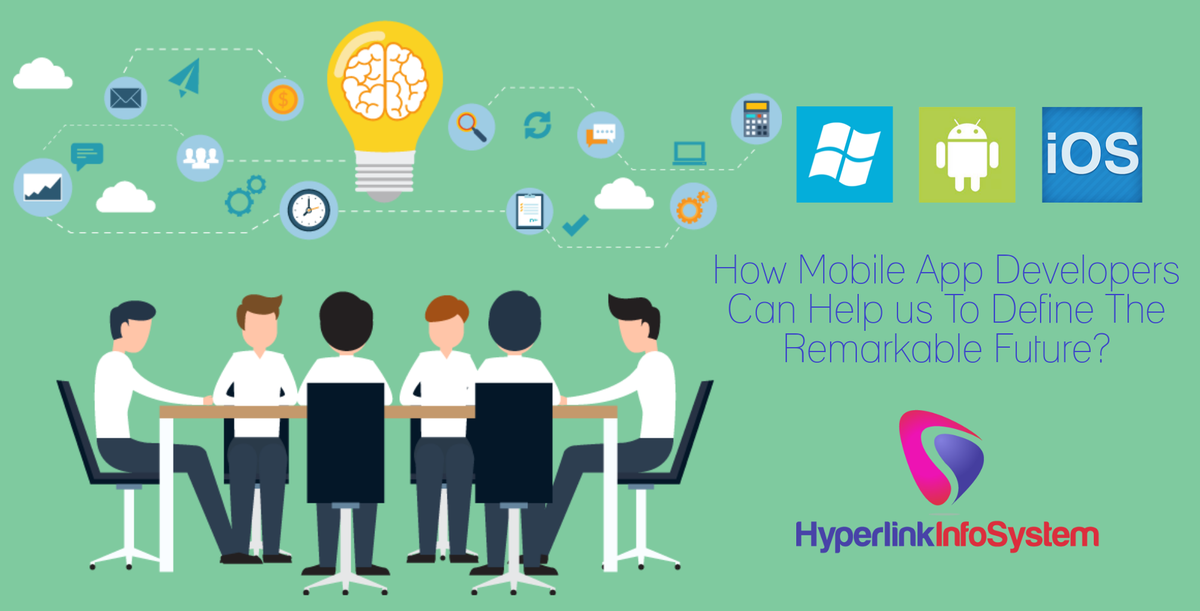 How Mobile App Developers Can Help us To Define The Remarkable Future?
05 Aug 2016 Author :
Jalja Mehta
Since long, individuals have defined uncertain future. Though it's Bill Gates or Steve Jobs it is always an individual goal and vision that defines the impossible into something real and alive. The same can be considered for mobile app technology. With the evolution of mobile technology that has revolutionized the communication pattern of the human beings, a mobile which was simply a calling device has now turned to utility device which is pretty obvious in the 21st century. Mobile app development companies have increased the efficiency of mobile functions quite significantly. It is the best suitable time to jot down mobile history by the development of such groundbreaking app for upcoming generations.

So here are some of the future realms on which mobile app companies can target to develop the future of app industry.

1) Utility Mobile apps - Making people life easy
No matter whatever business you are engaged with, whether its shampoo manufacturing or any other firm, it involves some or the other sensitive information that affects business functions and operations. Gone are the days where we used to store all the info in the paper and used to extract data from the survey or campaigns. These methods do slows down the process leading to waste of hours and hours which ultimately blocks the operational functions. As the ultimate function of the mobile app is to increase the productivity of the business, utility apps help us to get things done at a faster pace by providing real-time information which results in emphasizing business efficiency.

2) Developing M-health apps – Increasing Heartbeats
With the inventions of technology and mobile app developers skills, healthcare has reached on the wheels of mobility. There is significant growth been observed in global life expectancy and the rates are still more expected to arise. The future can be broadcasted if we give a throwback to the history and so, it is advantageous to accumulate and store medical history and that makes it quite easy to check medical statistics from application portal. M-Health is one of the key aspect of Healthcare where mobile apps solely focus on managing user health plan, health-related benefits, prescription of doctor etc.

3) Developing E-commerce App - giving Best shopping Experience
Shopping was not so easy before, but the invention of technology and developers skills have made shopping digital. Now what you need to do is, just scan the QR code and shop on the go. Though E-commerce is not something new still, now it depends on app developers to define something innovative E-commerce apps in the future. One of the latest innovation been buzzed in e-commerce is Amazon Dash Device integration that allows you to connect to amazon account over WIFI. When technology is intended for the betterment of e-commerce business, it brings some kind of magic.

None of the app development companies can predict future and so Indian app developers are changing its way to reaching at its best to the future curve. Stay connected to us for more updates!