Not just people want to hold the Tech, moreover, they want to wear it. Computing devices have transferred from our desktop to lap, to our pocket, and now to our body and this agile movement in tech gives birth to the Wearable Devices.
Wearables' applies to the electronic technologies or computers combined into watches,eyewear, contact lenses, rings, bracelets, clothes and more all designed to be used on the body.
Wearable devices did not promise to stand by your side, but they promise you to be a part of your body. The Wearable tech trend growing from common users for the easy purpose to the workplace for great productivity and for employees they converting a more fashionable tech.
Wearable devices can go way behind then your path of getting qualified information about you, these great tech devices with more sensors, higher convenient, more accurate & solid data and with high computing ability can do from tracking the records of your health, to monitor heart rates, to know mood swings, to eating habits, to virtual game and provide the quantified information about you.
Let's get a look how bright future of wearable technology growing?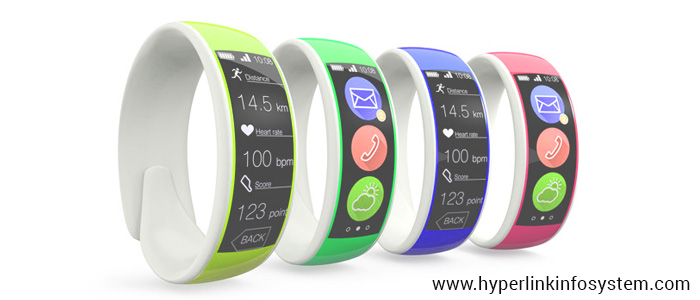 According to the new research, the global wearable electric devices market hit by the sports, fitness, healthcare, smart clothing segment is expected to increase up to $9.3 billion by 2019.
See some different connected segments
Wearables replace the consumer thought of what technology can do for them. These devices provide excellent future with great possibilities.
Most successful segments in Wearable devices are: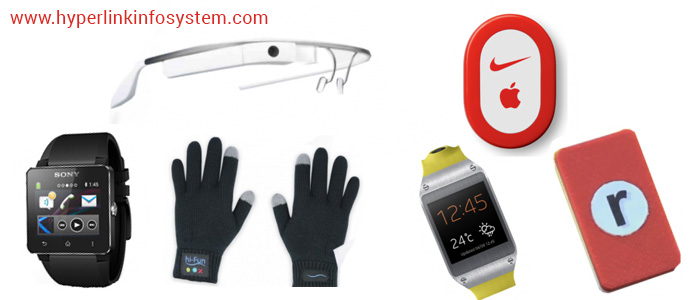 Sports & health:
Sports and health give hit off to Wearable technology time, the devices enable customers to have records of their jogging steps, heart speeds and how much calories consumed every day.
Fitness devices become a virtual gym for users and using them become the most noticeable features of the fitness market today.
Smart watches:
Smart watches has a huge increase and more acceptance amongst wearable technologies, it took the customer electronic by storm.
Smart watches enabled wearers to be further connected with the people around you.
Smart clothes:
There are smart sensors and directors on with garments, to keep record of important signs of wearers.
The high-tech clothes trend growing famous among customers as they are really using the tech and finding functional uses for it. Insanity about this tech is going largely on health groups.
Healthcare wearables:
Different than smart watches and health wearables, now so many top app development companies have started into the market of growing wearables for Healthcare domain and this technology is called to be faster-growing segment among wearable tech market, growth anticipated of over 45 % of the overall wearables market by 2019.
How wearable devices could fit into industries: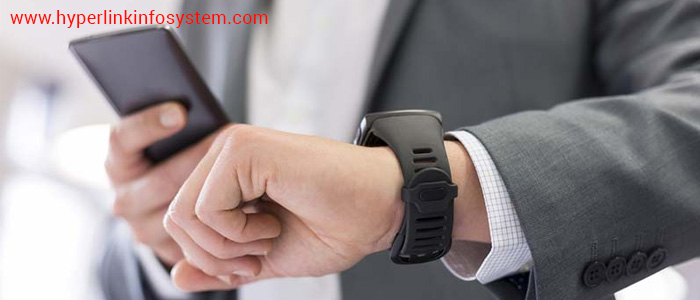 The burst interest in wearables is one of the quick rising trends in technology. There is an outlook where wearables are responsible for managing change and fertility in business.
Industries discovers the world of wearable devices as they make their employees go hands-free and simple-to-use. And by them, companies can have access to large data and follow the movement of their employees.
Some groups may think that the features offered by wearables could be run by their smart phones or any other digital devices, so why they require wearables? After performing research on this query, it is assumed that wearables will be strange from your smartphones which you already have and what wearables will go to do in coming prospect, is way ahead then our thinking.
Step Forward: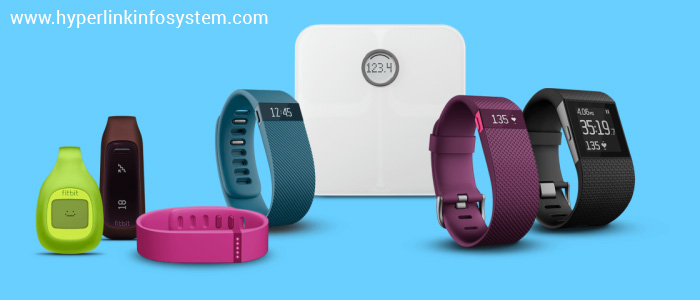 Wearable devices open up the brand new methods for businesses to let them connect with their employees and customers. Methods of wearable devices growing with every passing day.
Why it is important because these applications are — user-friendly, that gives support to your users and work more efficiently.
We always believe for taking one step forward in this high-tech adventure by putting ourselves updated with the new technologies.
Our app developers, who already began working on several wearable app development, will guarantee you to develop the wearable apps in such a way that will be out of the competition. So contact now to Hyperlink Infosystem.
Back