Mobile apps have been helping many mobile users with their works on both Android Application Development India and iPhone Application Development India. These mobile apps have their own special features which you can use every now and then. The mobile app has also entertained mobile users because their mobile device has an installed app in different categories. With the mobile apps, they can play online games anytime they want, wherever they are. They can also watch their favorite television shows, sports and movies on their mobile devices. The mobile apps are developed to make mobile users work easy as it also gives the user total entertainment and fun.
While the mobile apps have already been widely used, different mobile utility apps have been developed and improved to meet the needs and demands of mobile users. These mobile utility apps can help you monitor the consumption and the cost incurred for a particular consumption over a specific or particular period of time.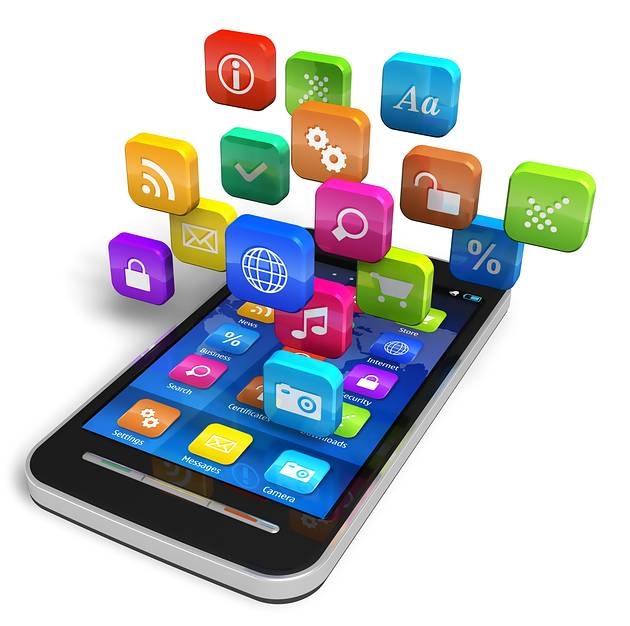 The need to have mobile utilities is a must. For instance, a mobile utility app which displays the kilowatt-hour of your electricity consumption can help you monitor your monthly bills. All utility providers power consumption cost in kilowatt-hour is the same for all competitors. The consumption in kilowatt-hour turns out better if it gives the user a cheaper and lower consumption bill.
Electricity providers wanted to have a lean and thin margin to produce cheaper rate and give the user a chance to pay lower bills of their electricity consumption. With these in mind, the electricity providers use two options to fight the commoditization of their products. These options are:
1) They lower down their price to almost twice its original price and trim their margins. They run a very slim operation. Each competitor is really trying their best to have a lower price than the other.
2) Assess your usefulness as a "service" and give extra value to the services by improving the quality of the product and customer services. It is recommended that a mobile technology should be used to make the brand name a byword of all the customers from all walks of life.
Electricity providers should introduce and implement the use of the Smart Meters. They should see to it that the Smart Meters can really be used by the customers. These Smart Meters and its technology, which is referred to as AMI or the Automated Monitoring Infrastructure, can somehow change the customer's interaction with the utility providers. The Smart Meters, which have the capacity to handle and manage outages, have launched new resources and reduced cost of labor to make their customers enjoy their services.
Even though utility providers have already installed more than 50 million Smart Meters, this implementation has not yet been noticed. It has not also affected the consumers because of the insufficient information regarding the Smart Meters implementation. The Providers have not made the suitable investment in user interfaces to convey relevant information about Smart Meters and to refine the information into money and energy use for the consumers.
Investing in Smart Meters is not enough, especially without the right investment in data management and analysis. Also, without the right investment, the customers might not be able to notice that they already have a Smart Meter. This is clearly shown from the result of Google returns which reached 1.8 million. These results show customers asking how they will be able to know that they already have the Smart Meters.
What seems great here is that the majority of the consumers really want to know how much energy they have used or consumed. They also want to know what they can do to save money in spite of their high bills that they should pay every month. Let's take the case of how the Americans focus their attention to the price of gases. They are only aware about the said information, which is actually happening, as they get charged or billed in using electricity. They can also make a good decision about how they can use and purchase electricity. Come to think of it, if gas stations billed them every month, Americans would never be able to pay attention to the bill. Hence, it is important to provide sufficient information to the consumers by using a user friendly mobile utility app. This will give the consumers a greater chance to view the app and its services which are really very important in their day to day activities. Utility companies allow their consumers to have a clearer image of their energy uses and rates. Educating the consumers and making them aware about important details of their consumption can help them decide or opt to use lesser energy. These can give the utility provider more consumers and a higher retention rate.
Upgrade and improve Mobile Utilities apps to provide Quality Services for Customer-Facing Employees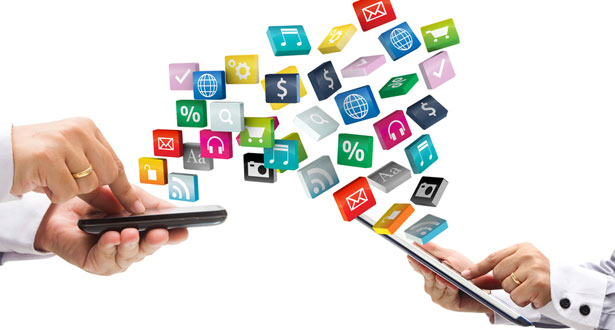 Have you ever come across or talk to a customer service representative or service technician just to get discouraged in the end because of the long process you have spent talking with them, but still, you didn't get what you want to know from them? What makes it more irritating is that, the employee also feels disappointed because they also have to deal with these kind of people and scenario the whole day. While it's true that they spend their free time using the user friendly mobile devices which gives them the right information, they still have to spend 8 hours with the awkward, non-informative system. This normally happens in call centers and in the areas where the user-centered mobility solution is not the right place for customer-facing employees. The customers get disappointed and irritated with the whole process which has used up their time without getting better results. The employees may not have witnessed the actual scenario wherein the customers scolded the customer representatives, but they can feel the pressure as the customer representative relayed or narrated what actually happened when the angry customer scolded and confronted them.
In some cases a customer calls for service or talks with a maintenance technician. This gives them a chance to directly interact with the service provider. The interaction between the customer and the customer assistance should be smooth as possible to allow both parties to understand each other's concern. This will ensure a speedy resolution to the problems and concerns that the customers would want to resolve. What is important here is to ensure a good customer-provider or customer-customer assistance relationship.
Price competition is a shorter method to increase profits, but a longer method to warranty the company's expiration. It is then important to make a longer-term investment in the customers' and employees' user experience to give a viable solution to commoditization.
Price competition is an important consideration when you talk about customers and profits. Customers would always look for a provider which offers lower cost or price. This means that if more customers would go for the price that the service provider is offering, the provider will gain more profits or revenues. On the other hand, if the price or cost issue of the provider is high, customers will look for another provider which offers a lower cost. It is then important to provide quality services at a lower and affordable price or cost more to get customers. You have to remember that, more customers would also mean more profits.
Electricity is just one of the mobile utility apps which can really help the customers. It can also help increase profits. The mobile utility apps can help you manage and control your usage, which can in return help you minimize or reduce your kilowatt-hour consumption. This will then help you get a savings from the kilowatt-hour that you have saved.
By using the mobile utility app you can always monitor and check your daily consumption. If you can see that your electric consumption is moving fast, you can easily employ some method that will help you reduce or minimize your electric consumption.
There are other mobile utility apps on Android Application Development & iPhone Application Development that you can use to meet your needs or fit your concerns and interests. Another important mobile utility app that can be very helpful could be water or water consumption. The mobile utility apps for water can help you reduced or minimized the volume of water you and the whole family use every day. The apps can provide you with the volume reading and the unit cost in gallons or liters per day. From there, you can already monitor your daily consumption; if you think your consumption is already high, you can easily shift or change your pace to lower the cost you have to pay. This will help you save as your bill gets lower.
The mobile utility apps can just make everything easy for you to manage. In just one click, you can already open different mobile utility apps which contain different features. These mobile Utilities apps are really a great help on the part of the customers and the providers. A reliable mobile utility app is what the customers need to give them quality services that can really help them gain and profit more.
Back