When you talk about watches, it has to be Apple Watch. It's the trendiest product of technology. Having an Apple Watch on your hands or wrists is something that you can already be proud of. What if you also have an Apple Watch app? Well, I guess you would never ask for more because you already have an Apple Watch app that can really give you what you want or need.
The Apple Watch has been the favorite watch in the market. It runs an iOS version that is simpler compared to other smartphone. The Apple Watch blends or is compatible with iPhone 5 and up and it operates using the latest version of the iOS8. It can also be paired using iPhones via Bluetooth low energy and built-in WiFi.
Apple Watch is powered by Apple's new S1 chip. It has a 340 x 272 pixel rectangular touch screen which is 38mm wide. Larger models have 390 x 312pixel and a rectangular touch screen which is 48mm wide. It is coated or covered with sapphire to shield the device from scratches. Another special feature of the Apps is that it is sweat-resistant.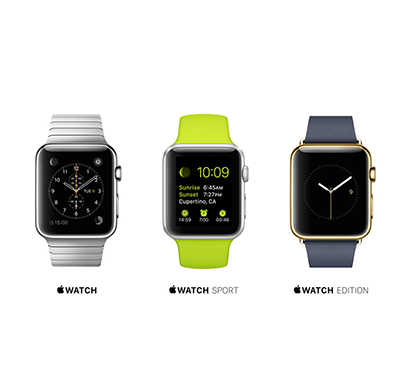 The Apple Watch has three collections, namely: Apple Watch, Apple Watch Sport and the Apple Watch Edition. Each model comes with a refined or space-gray stainless-steel watch case. It has a selection of straps like sport band, classic buckle, leather loop, modern buckle, Milanese loop and link bracelet. The Apple Watch Sport is a space gray or silver anodized aluminum with a sport band. On the other hand, the Apple Watch Edition is an 18-karat rose or yellow gold casing.
The Apple Watch touchscreen interface allows you to tap and swipe to get you going. It also allows many ways to keep it going. The Digital Crown knob, which you can find at the right, is the home button. You can use it to return to the main screen, zoom or scroll by using the different options in the interface. Another button which is beside the Digital Crown is a button that you can use to check on the contact details of the people that you would like to contact.
The other special features of the Apple Watch apps include: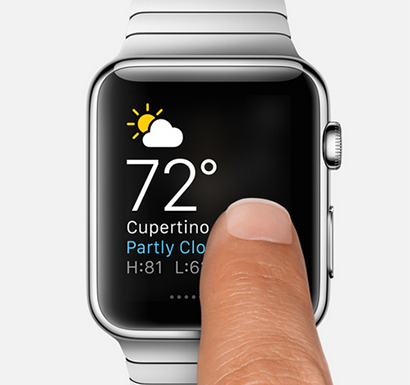 1.Aside from the swipe and tap features to navigate, Apple offers a new method called the "Force Touch". This feature will allow the device to record how hard you are pressing the screen and activate an action involving a right click or a long tap.
2.Apple Watch allows you to interact, for hands-free control, using the Siri. It is Apple's voice-powered digital assistant that can help you compose messages through dictation. It can also help you find the nearest coffee shop and will also remind you of your schedules.
3.Using the companion app, you will be able to modify the icon layout of your watch face app and place additional monogram. The companion app will also help you manage your Apple Watch; allow you to make voice dictation or audio replies as the default method of replying texts.
4.You can modify the fitness tracking functions through companion app by changing notifications and "stand reminders". It will also help you monitor and get updates of your activities. The "stand reminders" will push you to move or stand up if you have already been sitting or idle for a long time.
5.The companion app can help determine the security features. Doing so, you can unlock the timepiece when you unlock your iPhone and make a four-digit code for the timepiece. This can be used to make Apple Pay transactions. To enhance the security features of your timepiece, you can set the watch to wipe or clear itself after making 10 incorrect passwords.
6.To give Apple Watch users' convenience, the Apple Watch can last for 18 hours after charging it. After using the timepiece for almost 24 hours, the timepiece has still enough charge left. For longevity, you should always charge your Apple watch every day.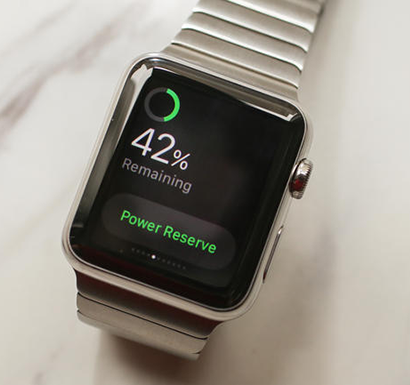 What makes the watch more amazing is that it has a Power Reserve mode. For instance, the device will only display the time to save battery life. The Apple Watch battery can be replaced. Furthermore, the battery has a lifespan of about three years.
Apple Watch can be purchased in Apple Store can be ordered online through the Apple's website.
Prices of Apple Watch range from $349 for Apple Watch Sport; $549 to $1,049 for Apple Watch and $10,000 to $17,000 for Apple Watch Edition.
So these are some things you should know about apple iWatch apps. We Hyperlink Infosystem provide the best iWatch developers India solutions as well as iPhone application development India solutions at a very affordable price. Don't hesitate to contact us for more information!
Back