Mobile app development is not just all about coding and design. The process is much more about QA, delivery, development, encompassing strategy and maintenance. A comprehensive approach is involved because to create a successful product, all of the required features must be incorporated. A product can be good but may fail in the marketplace if no value is offered to users or if the user experience is poor and the application has lots of defects.
There are various ways you can apply your
mobile app development project
. The following is a more holistic process that can benefit the quality of your product and secure a top spot for it in the marketplace.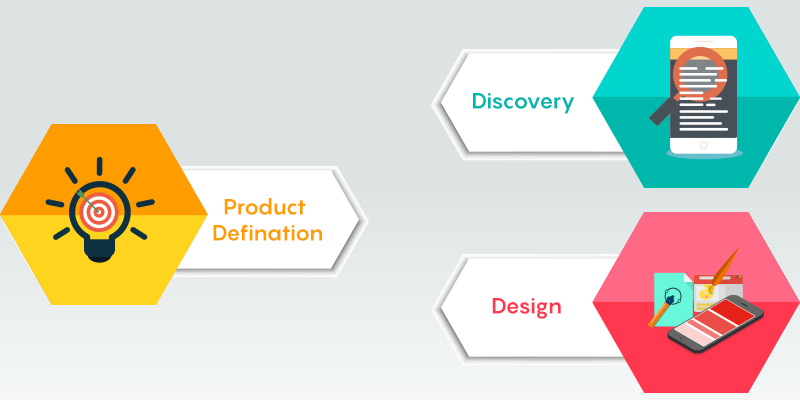 1. Product Definition:
The product definition process involves determining the goals for the product, market, competitive strategies, business plans, identifying success metrics, and developing a mobile strategy. Once you have mapped out all your strategic plans, the next step will be to provide a set of deliverables which include the user personas, journey, user journey, visual app prototype, sketches, and storyboard.
2. Discovery:
This process involves setting the tone and arrangement of the delivery plans for the project to ensure a more solid foundation towards a marketable and successful product. Discovery can also determine the best approach for a product, designs; it's delivery timeframe and distribution to various app stores.
3. Design:
The design process should focus entirely on the end user. This is a very crucial stage. Every decision made should be made with the users in mind, to create a mobile app that will satisfy the needs of the users. Understanding users and their needs help determine your designs which will
make the experience with the app easy and simple
.
In designing a product, it's best to center your attention on creating an aesthetically pleasing and usable mobile app which will offer a smooth experience to users. No matter how much value a product offers or looks to a user, if it doesn't satisfy the needs of the user, it's bound to fail. So, from your product definition, it's imperative that you take the insights and discoveries made and apply them visually through a process of concept, styling, ideation and prototyping.
Agile Mobile App Development
This mobile app development process is made up of various elements of active philosophies which allow you to develop incredible apps, maintain predictable project velocity, minimize risk and downtime. The system of the
mobile app development process
are simply described below: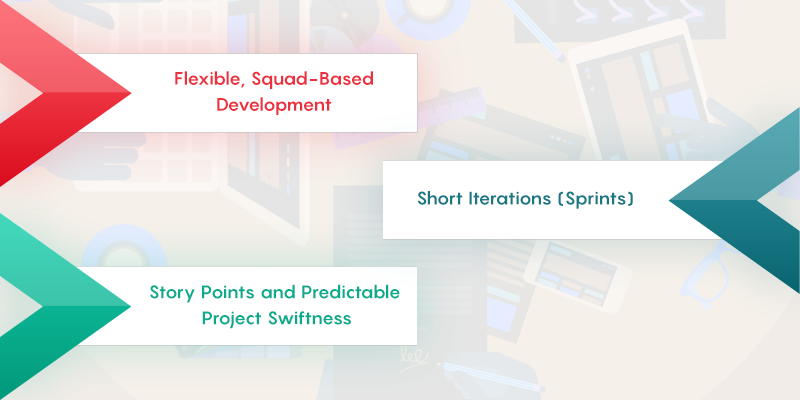 • Flexible, Squad-Based Development:
Being flexible is an important aspect of the agile development in theory, which is not always in practice. Being flexible is necessary because it gives you the ability to adapt and adjust to changing circumstances which a project needs without affecting the project speed. Many app developers struggle in this approach because it needs to be installed directly into the development process, and this is no small task.
Indian app developers
should be able to follow this process and create more flexible designs. The flexible development stage typically includes sharing knowledge, putting together a small cross-functional team that works together, completion of code reviews, and having a full-blown capacity which allows you to scale up or down easily.
There are a couple of advantages attached to applying this approach, and they include reduction of downtime, an overall reduction in project risk, faster development cycles, and smooth knowledge transfer. Also, it enables you to delay product decisions till you are ready to make them. This allows flexibility when something is wrong.
• Short Iterations (Sprints):
Sprints are part of the agile development concept which includes short development iterations. The main work of the sprints is to maximize development and divide projects up into smaller, achievable goals which can be reached within a certain timeframe. For instance, mobile app developers can center their attention on developing a particular feature or closing out certain numbers of tickets two weeks before the specific timeframe, instead of aiming at completing an entire app by a fixable date. Doing this enable developers to be more time conscious, productive, and allows them to save money if business objectives or product pivot shift.
• Story Points and Predictable Project Swiftness:
This process involves estimating capacity based on story points. These stories are little units which describe a feature based on a user's perspective. Values are assigned to each story using a point system that weighs its complexity.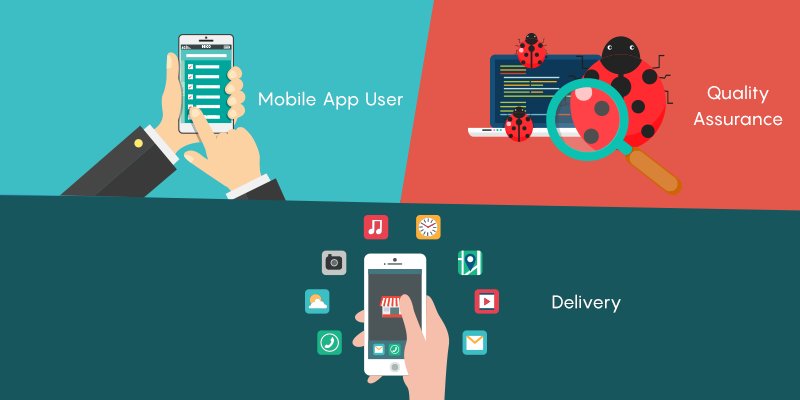 • Mobile App User:
Squad capacity is also involved in the story points. For example, the squad is known to possess a maximum of twenty-five story points to each sprint. This will allow you be more accurate with the time it will take to carry out, complete and maintain a project swiftness.
• Quality Assurance:
Quality assurance process serves a simple and straightforward function that involves keeping bugs out of the final product. Here, the integrated part of the development within the project lifecycle, which can help minimize delays and barriers to ensure that defects are handled as they come. Also, there are the different combination of various testing practices which typically includes a committed product team that handles client verification, and a cross-developer verification (unit testing and code reviews). Also, you can use a continuous integration system to check for errors, compiles projects, and distribute the app to the developers for testing.
• Delivery:
This process is all about handling the submission of your app to the right app stores. For iOS, in particular, this is a crucial part that should not be overlooked. However, many developers don't consider it in the timeframe of the project. If done the wrong way, it may result from launch delay for about a week before it is accepted to the App Stores or outright rejection in some cases. The services of a product release manager are necessary in this case to help optimize your app listing, assemble all the assets, and complete the submission process according to the instructions of the app store in question.
Conclusion
Looking at your mobile app project beyond the scope of development is essential to building a unique and a more marketable product. Although from a design and technical perspective, your app needs to be special, you also need a clear value proposition. The process for testing of the product and its delivery and a comparable mobile strategy must be in place. Using this comprehensive approach can make a big difference in the success and failure of your mobile app in this highly competitive app ecosystem. It is imperative that you consider every phase of the app development project before you proceed. This is why an Indian app developer is your best bet to making your app a success.
Back