Though Google was committing very strapping hints about the name of the next version but we were unaware about what sweet treat Android is going to serve to their users. Though the final version of Android M has also been let out for developers alongside with the Android 6.0 SDK and it also step up the Google Play for the developers to live-stream apps that targets the new API level 23 in Mobile operating system.
In the Earlier Android 6.0 Marshmallow it highlighted us with many of the features and latest updates endeavored with marshmallow we were unaware of. Now lets have a glance on some of the more expanding features that remained uncovered in prior Updates as under:
STORAGE EXPANSION
Almost now all the Smart phone devices' versions support usage of memory card but, some of the prior versions of Android considered it as an discrete entity. While that's incredible if one swaps around its memory cards now and then but what if you wanna make memory storage as permanent storage place for every upcoming apps and its updates . Well that's where the concept of erupting storage came into existence. It allows using SD cards or external storage devices as encrypted expanded storage for applications and games on Android Marshmallow making a whole lot easier.
SYSTEM UI TOGGLE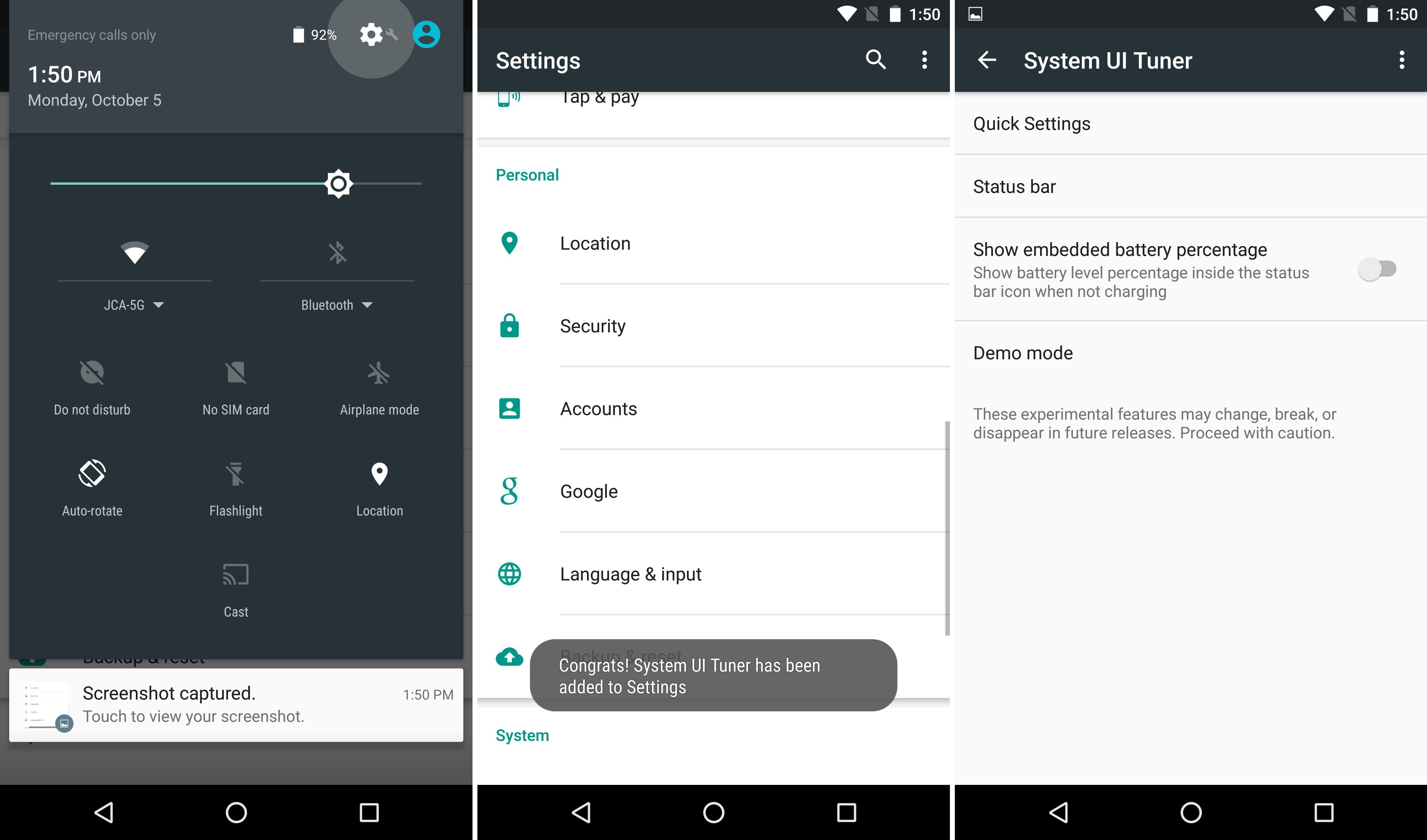 Marshmallow fixes one of our maximal grievances with the Android operating system. Google's mobile OS operates the status bar at the top of the screen for some useful information about battery vivacity ,reception and more – but it can get congested and grubby at times.
With System UI Tuner, now users can add their battery % to system tray, choosing which other things to be displayed over there.
SYSTEM PERFORMANCE
Marshmallow has done a significant system performance in the following aspects :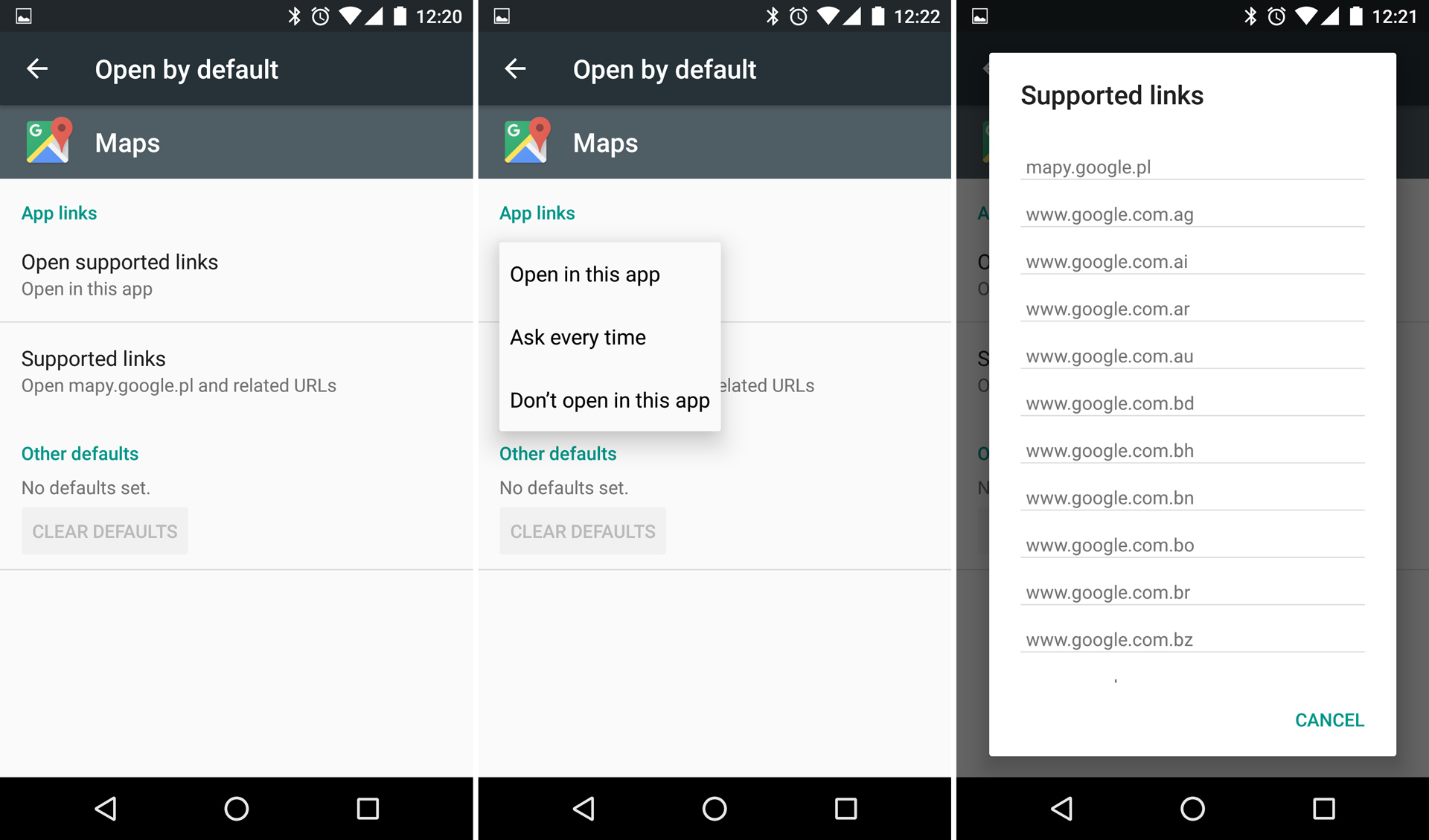 App links:
It authorizes installed apps to voluntarily handle their web URL s so that they can hold right into the app, instead of mobile web site.
DND: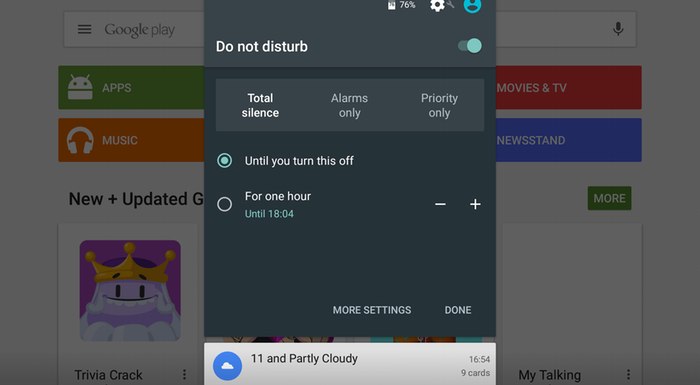 Easy configuration by toggling Do Not Disturb from smart settings.
If calls are been received to you repeatedly within a short span of time then you can allow your cell to ring though Do not Disturb is enabled.
Volume Control: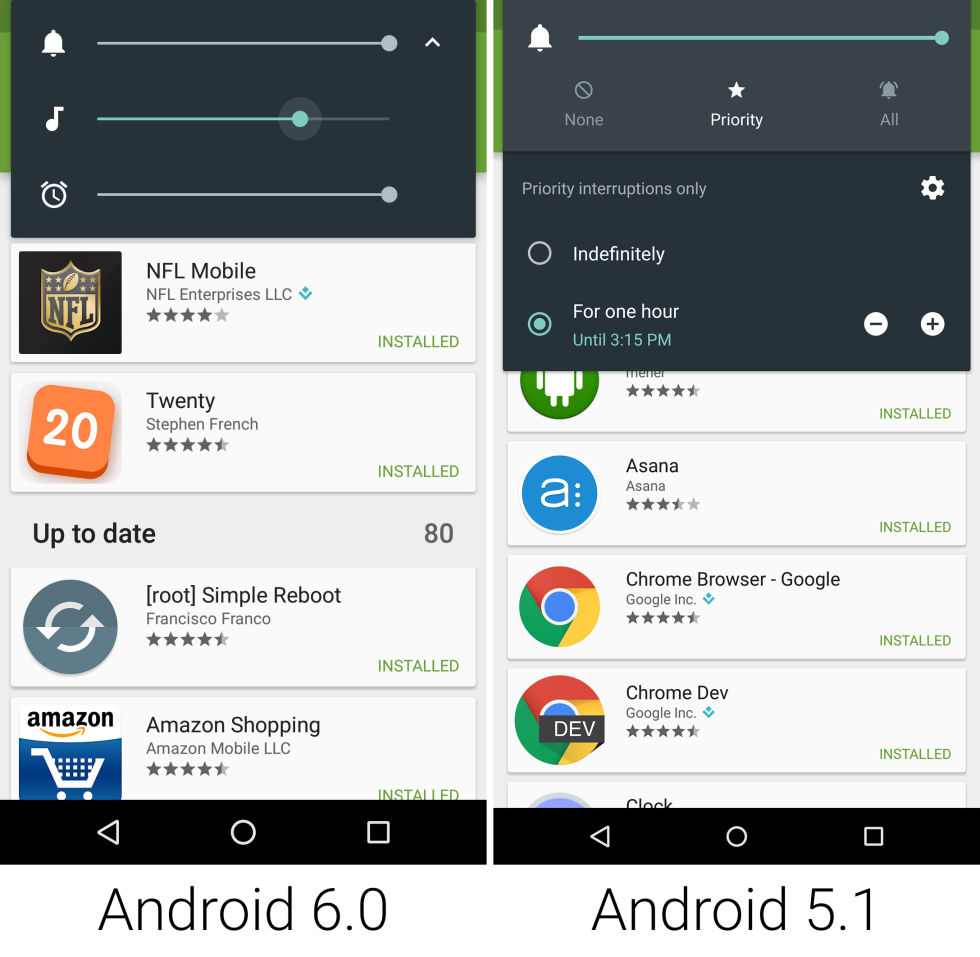 volume controls Simplifies management of notification, music, and alarm volumes easily from anywhere within touch of your volume keys.
App Settings
Simplified Settings let you manage an app's settings all in one place, from battery, memory usage, notifications ,permissions controls etc.
App Drawer:
Google Now Launcher uses brand new layout for app drawer that refreshes app list with search, alphabetic scrolling, and predictive Application Suggestions.
LOCK SCREEN MESSAGE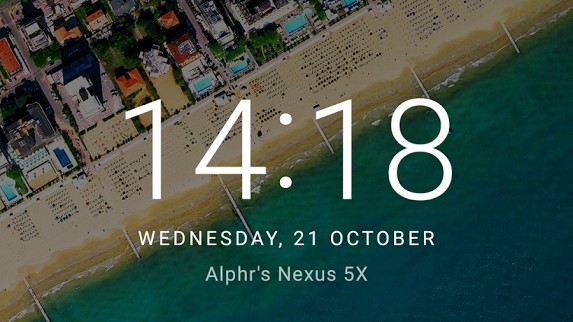 Google has added an sense of personalization into its software allowing us to keep customized message in your cell when locked which would be a perfect place for you to add your quotes , reminders, name tags and much more.
MEDIA SUPPORT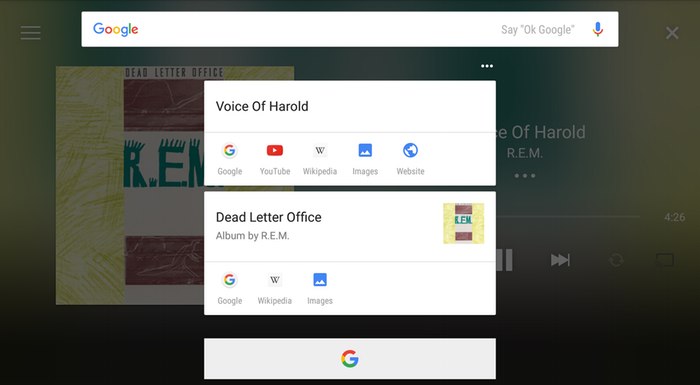 It creates , plays and uphold music in all available formats like USB MIDI devices, MIDI over BLE, and software-based MIDI devices.
LINGUISTIC SUPPORT
Supports more than 75+ languages with over six new additions like :
Azerbaijan
Gujarati
Kazakh
Albanian
Urdu
Uzbek.
EASY SETUP & MIGRATION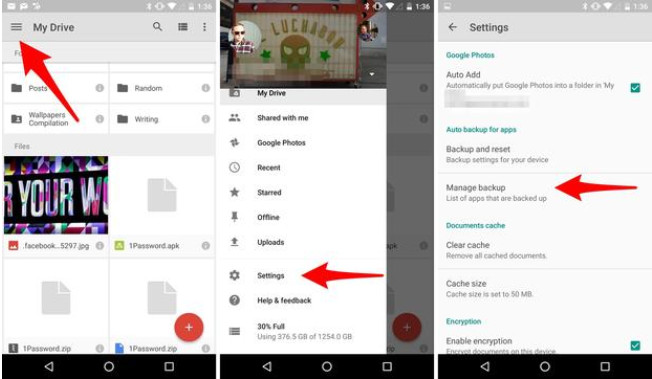 Easily transfer your accounts, apps and data to a new device.
Addition of personal or corporate email account during setup
Auto backup for Apps: seamless backup and restore of app data.
Additional backup/restoration of data like Sync settings, preferred apps, DND settings, Accessibility settings and enabled IMEs.
EXPANDING CONNECTIVITY
Increase in power efficiency of Bluetooth Low Energy ("BLE") scanned for nearby beacons and accessories.
Hotspot Version 2.0:Seamlessly and securely connecting to compatible Wi-Fi networks
Bluetooth SAP Feature: Using your phone's SIM connect to calls from your car phone.
Supports of portable Wi-Fi hot spot till 5GHz frequency bands.
So these were some of the recent updates made in Android . As we know Perpetually humans are not willing to use same things. Constant usage with no variation makes them feel boredom.Hyperlink Infosystem makes the best application with updations in Android App Development India. Rejuvenate your own and app feel free to Hire Top App Development Companies like Hyperlink Infosystem .Contact us to make us the address to your wings ..!
---
Back