Green or red button? If you're engaged with mobile marketing, you must have attempted to verify A/B testing and must have idea that , for mobile application pages, Complication stages are bit higher.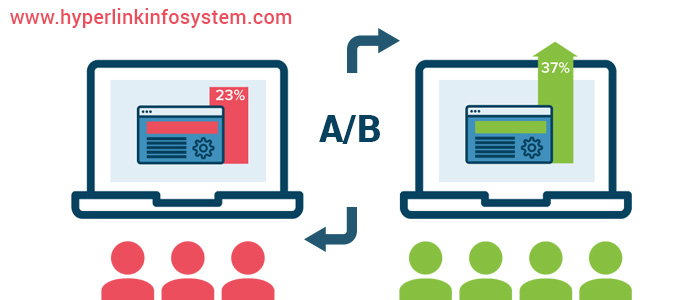 This article will wrap the revolution of tool-sets and methods used by mobile marketers for a/b testing of application store pages. We'll have a glance on advantages and limitations of customized landings , native app store tools along with app page testing tools.
Let's get started with it.
A/B Testing for Mobile App Pages: Creative Ideas Backed By Data
A/B testing for mobile marketing deal with 2 things :
1) in-app content .
2) app store pages and market innovation to bring new users on board
While in-app a/b testing is generally done to advanced users with high conversion rate and leat cost for each install. With experiments it has been known that 19-24 % hike is been found in conversions.
The plan besides app store A/B testing is depended on the below assumptions:
1. App store visitors make choices about installing the app after spending some time on that particular app on app-store.
2. Few seconds of time is difficult to explain app-store story along with the products advantages.
3. A huge amount of money is wasted behind advertisement of the app when user visits the app store page but still don't install the app. Though amount is being paid for advertisement for clicks and they even got their amount of interest but what goes wrong way?
4. To optimize media expense and app marketing total , marketers should check app store strategy before commencing campaign.
Custom Landings
Though the concept of a/b testing is sine long , new ways are being hunted out for media expenditure optimization that includes some approaches like :
1. Creating customizes landing page
2.Drive user traffic to original pages for a/b testing once when user opts to "install".
3.Analyze install ratio on pages.
With some lacking testing tools some ideas were discussed for creating landing pages like :
1. Hire android app developer for creating customized page like of testing.
2. buying template and customizing it.
3. using of mobile builder tools sets .
All of these solutions are elaborating A/B testing scope but there some better ways needs to be suggested for further testing .
Can't You Just Test on Google Play?
Google do perform A/B testing but it do lack certain features like :
1. You can only perform trials on published apps
If you wanna test your app UI and want to get feedback via Email from visitors Google Play testing wont be useful.
2. You can perform only one trial per app at a time
You can not collect data for multiple components like icons, localization , images at single time.
3. No brief analytical data on what exactly worked
Yes, you can identify which option helped you out in better means but you can't track the metrics about the User Experience with that of page to get insights about what exactly did worked.
Beyond Conversion: What Metrics Should You Look At?
1) Bounce Rate
visitors that load the page and straightaway close it is termed as Bounce rate. More amount of % users leave the page may pinches you with a signal to re-design the application concept.
Bounce rate can also be due to low internet connection . IF you divide the visitor in accordance to your regions you may observe that bounce rate is hiked in countries with lower net connection.
2) "Direct" v/s "Explored" Regions
Direct installs will prove that your marketing strategy is successful. No of direct installs will convert your moment and hike in traffic of you installs clearly proves that your app is familiar with the diversity of population.
3) Average Session Period
If user on page stay rate is high then its a good sign for your application.
Long time on page + high conversion =>> user clearly likes your page!
Long time on page + low conversion =>> time to rethink the design !
The A/B testing for mobile application pages is performed to identify the way out for maximization of your conversion rates and "bucks the odds" with your advertisement campaign. Mobile App development company India is giving too much efforts to perform deeper A/B testing for successful download of an app developed. If you Wanna reach Success heights of your app then contact Hyperlink Infosystem for further testing Explosions.
Back