Transferring files from the Android Device to the Mac is easy. You have to drag and drop. Your Android device can be used to sync documents; it can also be used to keep important documents. It can also help you transfer files in the computers.
Older version of the Android devices has a USB storage mode that will eventually start when you plug the device to your Mac. You can select the "Turn on USB storage". Your Android Phone becomes a drive on your desktop. The moment you open it, you can move the files to and from the phone's different folders. When you use this method you have to safely remove your Android device before you can disconnect it from the Mac. If you fail to eject your device before disconnecting it, the storage on your device can be corrupted.
The latest version of the Android Device will require you to use an app that can sync files between the two devices. Google suggests that you use the Android File Transfer (AFT) program where you can download at the Android.com/filetransfer. The AFT can help you browse the folders of your Android Device. You can also drag and drop files between your device and your Mac.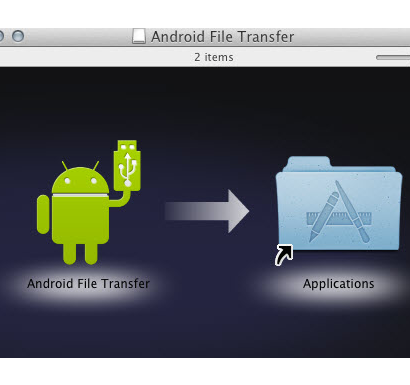 Considering that the Android File Transfer (AFT) is more appropriate for basic file syncing, other applications like Droid NAS will make it possible to share files easily between your device and your Mac. The AFT program can make your phone or tablet a shared computer in your Mac finder. It allows you to transfer files without using your USB.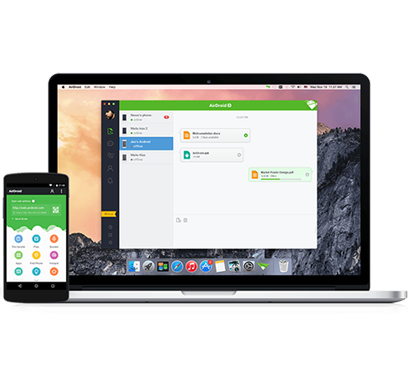 Another way to access the files and other content on the Android Device without using cable or wire is to use AirDroid. Airdroid offers free services and allows you to greatly access and modify your phone files from a browser window. Airdroid 2 is now in an open beta and allows you to handle a long list of items on your wireless device. If you don't like to have any trouble with a beta you can install the original version of AirDroid.
Music
There have been many setups that will help you identify how you can sync music files on your computer using your Android Device. For instance, you can drag and drop your music library on your phone; however, you can encounter many issues doing it. The first issue does not allow you to drag and drop every time you download a new song. The second issue is that you might not have sufficient space on your device to store all the files.
Fortunately, Google Music has already resolved the problems to sync music easily. Using Google Music, you can upload your music library which has more than 20,000 songs. You can also stream or download to your phone as long as you have an internet connection. Every time you download a new on song on your Mac, the downloaded songs will also be available on your phone.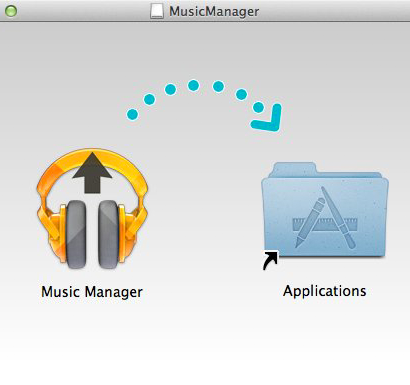 You have to download first the Music Manager app before you can start with the Google Music. After downloading the app on your Mac, you have to show where you have stored your music. You have to make a folder. The app will upload your music to Google's Music service. This method will not only provide an easy way to get your music to your device. It will also free the storage space that the music will occupy.
After setting up your library, you will be able to download any artist, album or a playlist by using WiFi or cellular connection in the Android Music app. You can tap on the pushpin icon to start downloading.
Another important feature is that you won't experience any difficulty with the iTunes when you sync music to your Mac and Android Device. You'll just have to inform your Music Manager Where to find your music library so that when new files are added, it will automatically be uploaded for your convenience. You will be able to save 20,000 songs for free.
Photos
There are many ways to sync photos with your Android device and your Mac. Every time you shoot a picture, it is backed up to your Mac. One good thing in using this method is that you need not do anything to get pictures from your Android device to your Mac. This method will not only allow you access the pictures easily on your computer, it also assures you that your pictures have a backup so that even if you lose your phone you will be able to recover the pictures. It is important for you to sign up for a Dropbox Account if you still don't have any Dropbox account.
Dropbox offers a free way to automatically sync photos through its service which can be downloaded to the camera uploads folder on your Mac. Dropbox is also the fastest way to get your photos from your Android device to your Mac. A SyncMate expert will help you to get similar results.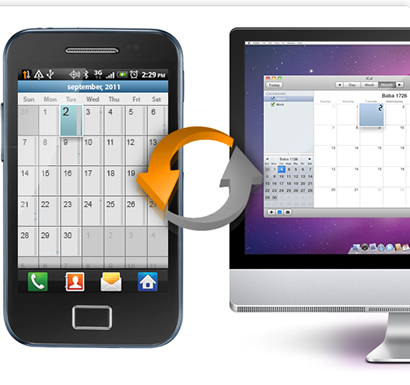 Another app called the Double Twist has an AirSync add-on feature. This app requires you to install software on your Android device and Mac. After installing, you can already sync your music, photos and videos between the two devices.
Movies
Android devices are perfect for watching movies because of its larger screens. Aside from using Netflix, Hulu Plus or the HBO GO to watch movies, you can load movies on your device. This will allow you to watch your favorite movies anywhere you go even if you're offline. You have to remember not to transfer movies or large videos between your Mac and Android Device if you're in a rush to go elsewhere because this process is time consuming.
The other solutions that will allow you to transfer movies and videos to your Android Account are Airdroid, Double Twist, Syncmate, Droid NAS and the AFT. It will allow you to transfer movies and videos to your Android device from your Mac. You should also remember always that some wireless services are slower than the wired approach However, do keep in mind that some wireless services can really be slower than the Android File Transfer app being offered.
There are many methods to choose and no matter what method you will choose you have to add movie files to the movie folder of your Android Device.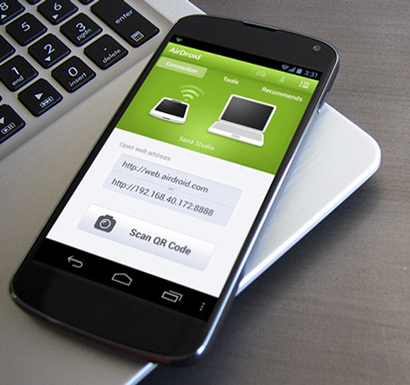 Playing many video files on your Android device will most likely give you problems. However, you should not worry about these problems; instead download MX Player from the Play Store. You can use it as your main video player.
Since video transferring will easily occupy the storage space, you have to consider integrating a cloud solution. One of the options is to stream videos saved in your Dropbox account by using the Dropbox app. However, you have to bear in mind that streaming videos by using a cell connection will get into your data plan and will affect the process.
Contacts and Calendars
Contacts in your address book are very important. Since memorizing all of your contact's contact number is not easy, storing it in your device will be very convenient. It will not only protect the contact numbers of your friends and relatives, it will also allow you to access your contacts the fast and easy way. Aside from the contact numbers your friends and relatives, you can also add or include some important information like the address, landline numbers and cell phone numbers, birthdays and etc.
Another important feature of the device is that a USB connection is no longer needed to sync this information between the devices. What you have now are the service providers like Google and Apple. These two service providers can give an assurance that all of our devices are always updated with relevant information the moment it is added to your account.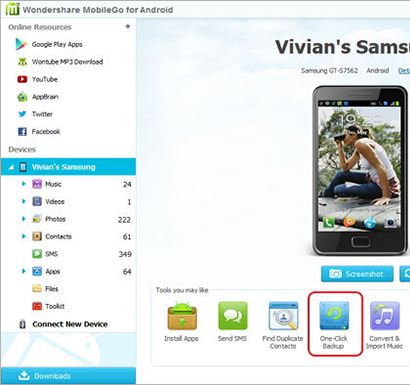 Google and Apple blend well. They play together harmoniously when you talk about syncing your contacts and calendars. Using your Mac, you can sign in to your Google accounts in both the contacts and calendar apps. This can be done by introducing the app and going over the preferences. Upon seeing the preferences page, hit the Accounts icon at the top. From the Contact app, click "On My Mac" and check the box to start synchronization with Google. You have to sign in to the same Google account used in your Android Device.
The process in the Calendar app is the same but instead of choosing the On My Mac, you'll click the "+" which is at the bottom of the window, and then choose select Google from the list of services that you can add.
Browser bookmarks and tabs
Syncing your browser's bookmarks and tabs allows you to smoothly switch from your Mac to your smartphone or vice versa then continue browsing from where you left off.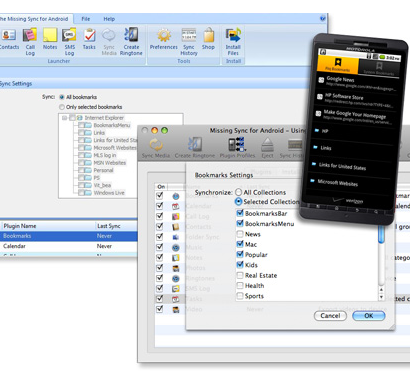 You can use Google Chrome to ensure that your bookmarks, open tabs and other browser preferences will sync between your Mac and Android Device.
So, these are some details about applications that help you to use any Android Application Development India service on your Mac. We provide the best iPhone app development India and Android app development India solutions that are reasonable in price. Get any detail about iPhone application development India service right here from us.Contact us for more details!
Back