Apple has revealed IOS 9.3, let's know about it and its Updates Your iPhone With Great Attributes. It is the best news for all iPhone or iPad users.
Apple's experimenting two new iOS 9 updates. One is iOS 9.2.1, is a small bug fixer that should address some iOS 9 difficulty. The other is very larger, is an iOS 9.3 update that shows the iOS 9 operating system's third best upgrade.
There are very smart features which you will like and which can be implemented by the experts only. We at Hyperlink Infosystem has a full fledged iOS developers' team so that you can anytime Hire iPhone App Developer for your app development.
Let's define it's new features:
1) Night shift mode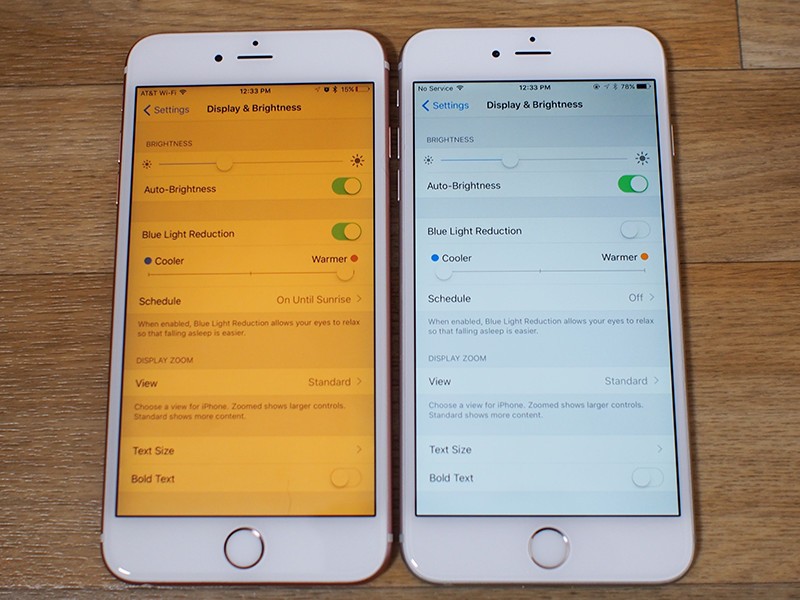 Night Shift is one of the best additions to iOS 9.3. This is a fancy way of telling, it will be manage blue light automatically. With Night Shift, an iPhone or iPad screen will look bright white with a blue-based lighting scheme through the day, but as the sun place, that bright white will fade into a warm yellow that is very easier on your eyes.
Blue light, which is the light on the range that makes our computer, tablet, and phone screens look so bright.
At night, blue light is less desirable because that's the time when our bodies and eyes should be getting ready to relax for sleep. Studies have shown that looking at a bright blue screen through the evening hours can confuse and disrupt the body's biological clock and it is making it harder to fall asleep. All light disrupts the constant rhythm, but the blue light has been proven to be the most disturbing.
Night Shift mode works by transferring the iPhone or iPad's display from a blue shade to a much more yellow shade, either on request, automatically at sunrise and sunset, or on a ser-set schedule. Night Shift is turned on in the Settings app.
With Apple's default schedule, Night Shift will turn on when the sunset and turn back on when the sun rises in the morning.
Night Shift feature in iOS 9.3, But that will be not able to run IOS 9.
2) 3D Touch Grown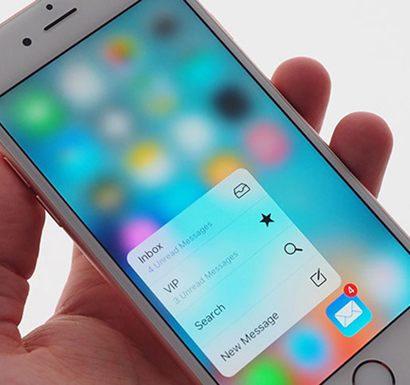 3D Touch is the best feature in Apple's newest handsets, and the company is adding a group of great new 3D Touch shortcuts to its phones in iOS 9.3.
For those who are unknown with 3D Touch, it provides the user to perform more commands or bring up menus and shortcuts just by pressing down on the screen.
When the 3D Touch display senses pressure is being applied to it provides you haptic feedback via tiny pulses or vibrations that are generated in the Haptic engine.
If you see a change on the App Store icon on your Home screen designating awaiting app updates, you can now press the icon and select the new Update All shortcut. And the examples include new Shortcuts for the App Store, Compass, Health, iTunes Store, Weather and also Facebook. If Apple wants 3D Touch to really take off it needs to up its game here because expect once user the feature to work everywhere.
If anyone sends you an address, you can watch at on a map without leaving the screen you are on.
when you use 3D Touch, your iPhone responds. You will not just see what a press can do, You will sure feel it.
3) Education Upgrade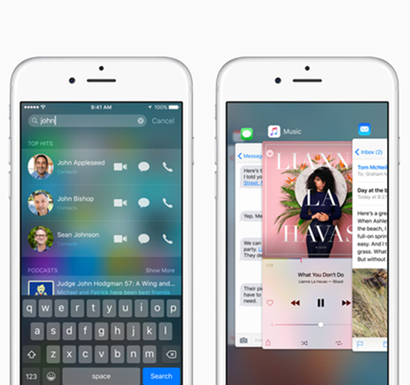 Education is the best part of IOS 9.3. Absolutely Apple has released a committed education section on its website just to preview all the changes, the update will take.With this app teachers can always guide their students all over learning sessions, They can always keep an eye on the improvements of students and keep them focused on their educational projects. For the best benefits of students is that they can use any iPad or iPhone in any classroom with their personal unique ID, with this feature, students do not have to bear iPads from one room to another room. This will help students elect up their projects where they have left.
Apple is also releasing a new Apple School Manager, which is an entrance where administrators can create or Managed Apple IDs, buy apps, etc.
4) Numerous Watch support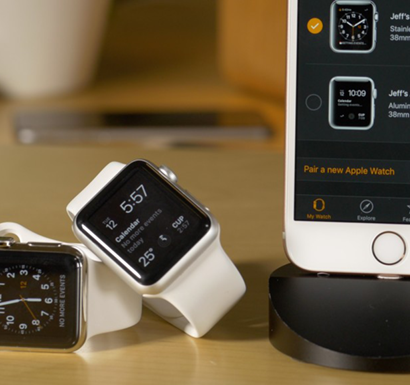 In the release notes for iOS 9.3, Apple publishes that the Apple Watch app can pair with numerous watches at a time. To connecting numerous Apple Watches to a one iPhone would allow a developer to more easy for a test their applications and also see how they work, without the need for another iPhones.
Carplay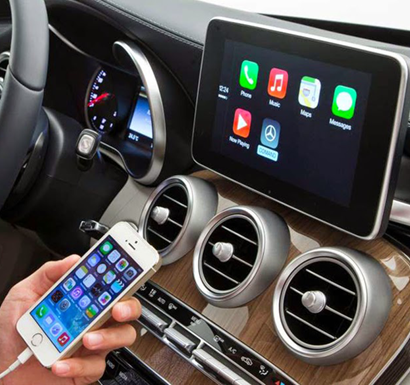 In present years, Apple is actively improving CarPlay as a major add-on for the famous onboard computers automakers. If we recognize this, it is not surprising that Apple did their best to boost the performance of CarPlay.
With this new update,Drivers will capable connect wireless devices to CarPlay.
Now a question would be coming why we can not develop this kind of Updates in our apps. There are many top app development companies who wants to make apps like iPhone App. Well, Hyperlink Infosystem is the leading company working with years of experience in iPhone App Development India. If you want to develop some amazing apps on iOS platforms using it's new features than Contact us for more details.
Back