Technology is the things that does not stand stagnant for longer time . The best demanded today may be the least demanded tomorrow. This is the Scenario that Tizen developers expect in future.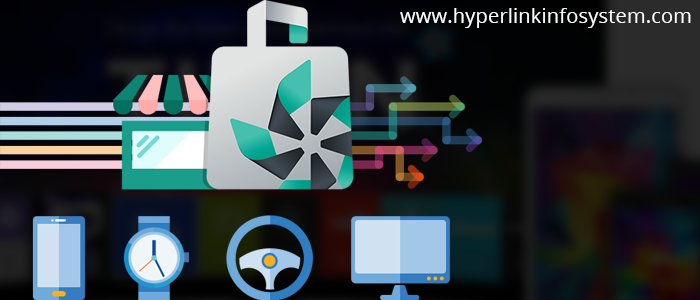 Earlier IoS was the latest demanded and most sell OS due to the Fortunes of apple Inc Of-course. But with the changing time Google has revealed its Android based OS in the market that steal the glam-light from Ios . Though developers are striving hard to launch the OS that could give cut-edge competition to Android and IOS and so the OS Tizen came into existence being back boned by huge Smartphone like Samsung And Intel.
Why and How Tizen get it's birth in Smart Phone Market ?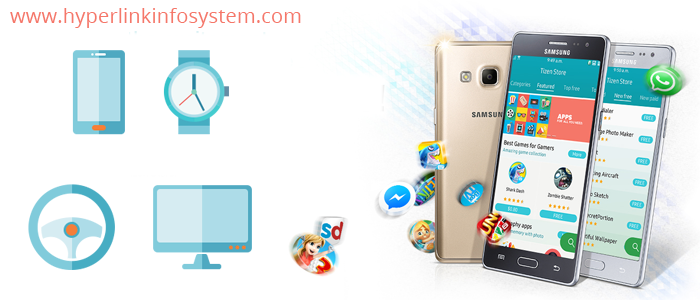 Samsung mobiles have been totally relied on Google's OS, the Android. And today, it brainstormed and strategist to create its own OS and to reduce its dependency that is created on google. The first prototype phone that is working under Tizen OS got negative response from those who tired it. Some of the feedback made clearly statemented that there is nothing new from the Tizen OS as compared with Android and the IOS. They possess exactly the simile kind of features. But the developers affirmed to advance their new OS before they unleash it by the year end . This is how Tizen Took it's birth in the crowd of Smart Phone markets.
Exploring the term " Tizen OS"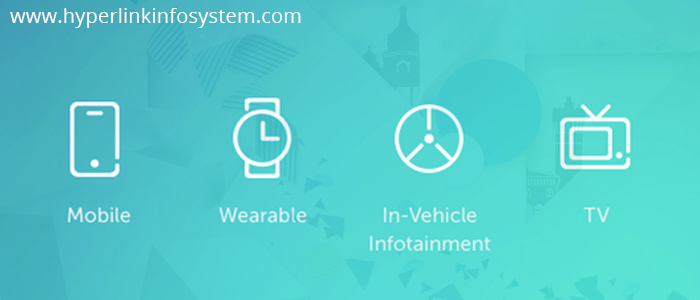 Earlier we had learnt how to develop Smart Phone using Tizen Now, let's talk about a latest OS based on the Linux Platform that permits its apps to various wearable peripherals to the Smart TV , In-Vehicle . Yes, Tizen OS is a one kind of implementation of IOT technology.
It's an flexible OS, which has laid its stones over the Linux Kernel and applied the Linux API. Software developers, Industrial Sector can make use of Tizen OS very beneficially.
Let's watch out History of Tizen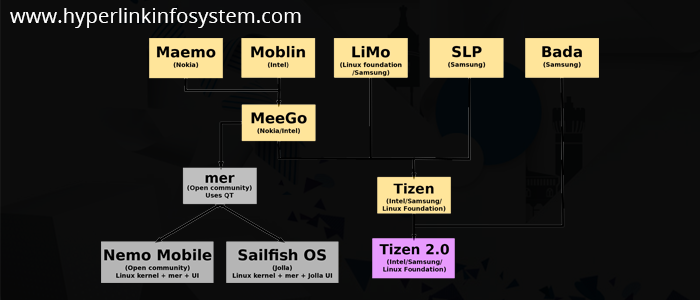 Features
1) Written in Html 5 and c++ and c
This makes it smoother for the developers to recollect all the advantages of main programming languages used in it. HTML 5 permits users to easily integrate the standard web features on smart phone devices. The GNU C Library fosters to build portable Tizen Apps.
2) Application not limited to Mobile Devices
The OS targets to support many devices like Smart Systems in cars, electronic peripherals, Smart TVs, Wearable devices and all those devices and appliances that can have the capacity to interact with the web. It is a large concept which Tizen has made smoother for the developers to make most of it.
3) It's Open Source
Samsung has tied up and worked with Intel to develop an OS like Tizen. It is Linux-based platform formed from Nokia and Intel's . It is Open-source such as Android where manufacturers of hardware are free to adopt it can do modifications to carve the best UI out of it.
Samsung has also incorporated some of the more exciting features that were bobbed up in Bada, its first try to go on a journey that results in the form of beautiful OS named TIZEN.
4) Possible Substitute to prior app development Platforms
Tizen is light-weight. It requires less memory and low -power peripherals , thus targeting towards fast load and multitasking. Samsung is now incorporating Tizen in its latest mobile & wearable devices and that can lead to be the biggest replacement of android .
So far we have seen some Features now let's watch out some of the assets of the Tizen
Tizen Assets
1) It's an open -Source OS.
2) Compatible with Multi-platform.
Tizen Bottle-necks
1) As Tizen is not that popular it is been drawn back from the steps of success
2) It is still not considered as first user's choice.
3) As it is in development mode it can face performance backlogs.
4) Innovation id in demand and Tizen is yet to prove itself.
Let's Move Towards Tizen Future Scope
foresight of Tizen
As Samsung has poked its leg inside the new ventures with its first os running on devices there is still long route to decide it's journey towards peak of success of dragging the main platform. Will it's implementation can be expected in Samsung Galaxy S6? Well S5 developers are glimpsing as what next to do with TIZEN.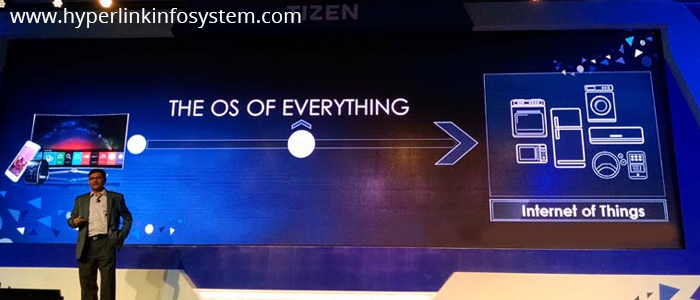 Are you thrilled about the Tizen OS? Do you think it will open the doors of success? Know your thoughts to the app development company and we will guide you in the best manner we can. Contact us now for latest Tizen Updates ..!
Back