It's amazing to watch out hundreds and billions of devices talking with each other on every dawn and dusk. However, this expansion in connectivity of devices brings evolutions in the process we engage these devices with each other. In this creative IoT market area, the services related to the connected IOT things fosters us to ground more value for enterprise.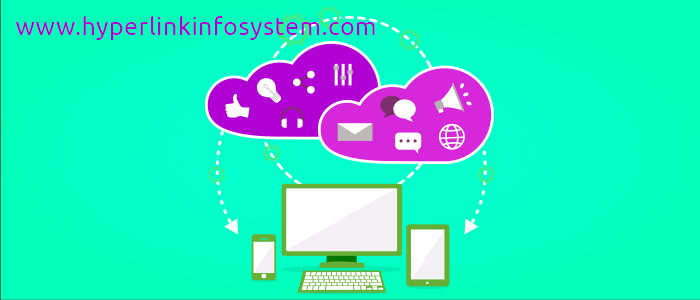 Hence, IT industry are brainstorming new ideas and inventions related to connected things to deliver some new but useful services to the customers.
Hyperlink Infosystem, is one of the successful leads , that can help out its clients with innovativeness in business modules that are concerned with the those connected things. The platform explored by Hyperlink Infosystem has put an end to the device specific app developers that are engaged with singleton platform.
Let us see how IOT proves beneficial for the enterprise:
1) Increase Business Opportunities
IoT opens the new scenario for new business opportunities and fosters companies advantage from new income streams that are build up by advanced business models and services. IoT-driven inventions develop powerful business cases, reduction in marketing time and increase ROI. IoT has strong capacity to change the way customers and businesses approach the world by fixing the scope of the IoT something more than connectivity.
2) Enhanced Asset Utilization
IoT will advance assets tracking with the use of sensors and connectiveness, which helps organizations to have greater advantage from actual flairs. Businesses could streamlessly locate issues with the respective assets and will take preventive measures to enhance asset utilization.
3) Efficient Processes
Being in connection with more number of devices with the internet, IoT permits enterprise to be smarter with actual operational visions meanwhile decresing cost of operating. The data gathered in context with logistics network, supply chain and factory floor will aid you to decrease inventory, marketing period and maintenance downtime.
4) Improved Safety and Security
IoT services linked with sensors and video cameras aids monitor workplace to make sure device safety and guard against physical risks. The IoT connectivity directs multiple teams to solve issues instantly.
5) Increase Productivity
Productivity plays a prime role in the profitability of any business. IoT offers just-in-time training for employees, improve labor efficiency, and reduce mismatch of skills while increasing organizational productivity.
6) Cost Saving
The advanced asset utilization, productivity, and process capabilities can rescue your expenditures. For instance, foretelling analytics and realm diagnostics drive down the maintenance costs.
IoT has reached the peak of expanded expectations of upcoming technologies. Even though IoT deals with huge potential value,businesses must come forward with some important challenges like data and information management problems, deficiency of practical technologies, security and isolation concerns, and the expertise to handel IoT's increasing complexity. However, a professional IoT service provider can come above all these hardships and will result in growth of your ROI
Hyperlink Infosystem provides effective IoT solutions with newer business models that advances productivity and operational merit while achieving peak values in business. It is the best app development company that can make your complex IoT soultions with ease. Hire android App developer from us to make your IoT soultions accessible in devices of potential users. Contact us now for best ever Connected IoT solutions Exclusively with us ..!
Back