In today's vast world of mobile apps, even if you think you have a Knockout, get ready for your balloon to be outburst fair quickly.
Not only you build the app, but you need to stimulate as many down loaders as possible to carry on using it, hence reserving them as users which would turn into increase in circulation opportunities.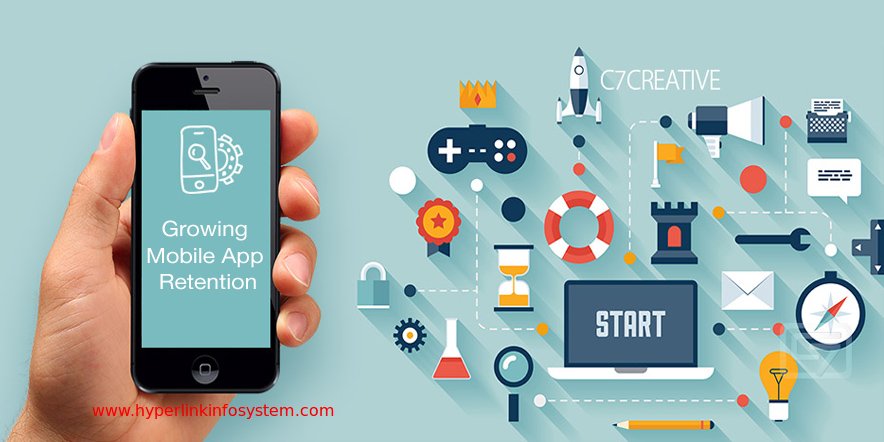 If you build it, Users might come and download it once. But, what if you want your users to come frequently to download your app ? That is what your app's main goal is, maximization of your mobile app retention rate by transforming those first time users to 2nd, 3rd, 4th time users and much further.
Generally all the mobile experts do agree that in the era surrounded by applications , retention is the important factor today to figure out how valuable your app is in front of users. The key to get idea about this is the frequency of users turning back to your app back and forth over specific time frame.
Now, Let's Watch out some influencing factors that help you out to increase your App Retention
Splendid OnBoard Experience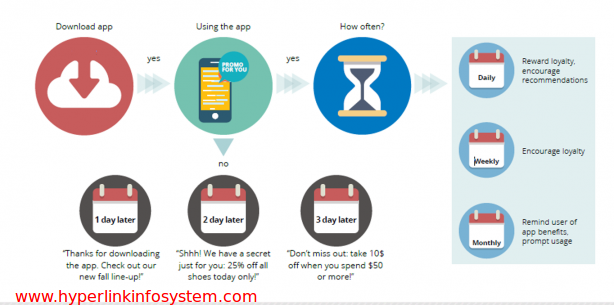 In the ambiance of retaining your users after their first time use, you need to make use of a slayer onboarding experience for the user without staggering them. Engage your user. Make them feel a connection with your product. It is necessary to monitor and see how users use the app.
ShowCase Needed Content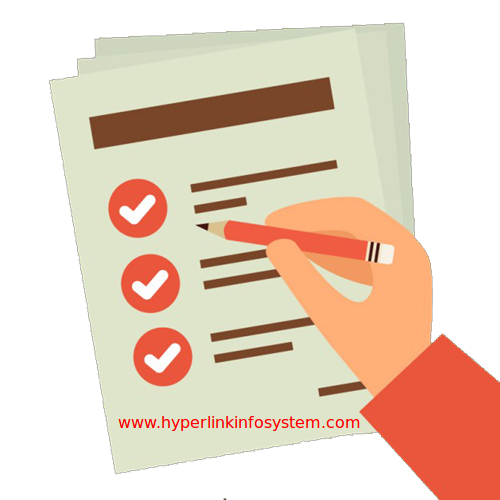 Would you like to continue with the app that cart you with unnecessary information? Users are always in hurry to go to their destined place. A Key point to increase App Retention is to serve what is needed to user instead of overwhelm them with bunch of needless information. Mobile user will discard unwanted UX that copy desktop content throughout web-page.
Going Beyond OnBoard Experience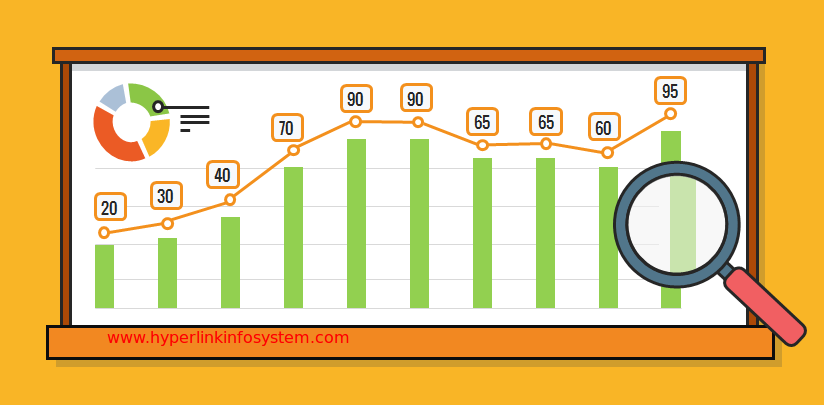 Though you continuously monitor on-board process to get idea about user experience you need to go beyond that by understanding the why questions created behind every actions of new users or current one. You need to create fresh ideas to keep engage your user to app and App marketers should also focus to increase LTV ( lifetime Value) .
LTV is nothing but if your app is income driven then LTV is how much amount your app has made from particular user in specific amount of time.
Keep Users Engaged
There can be multiple ways to make user engaged like:
i) Coupon policies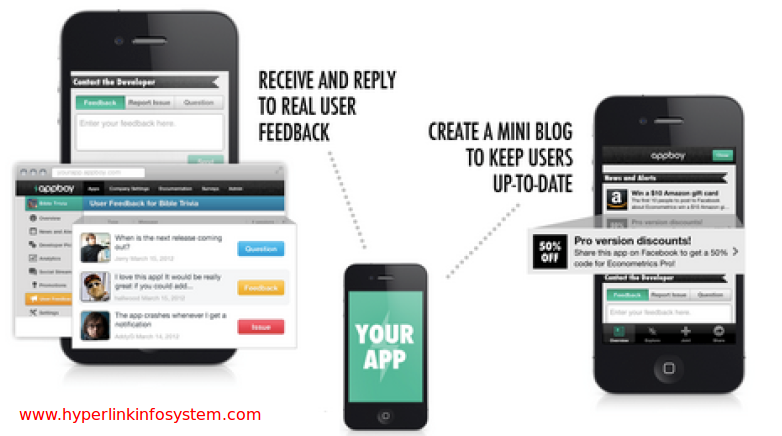 Coupon policy will tempt maximum users to drive back again to our app that will gradually increase retention rate. Users will retort to your app when it brings home monetary rewards that is constant.
ii) Push Notification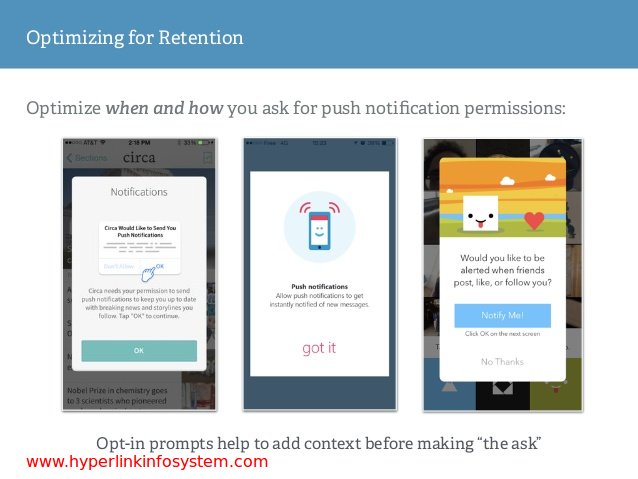 It is another way that let user drive back to your app. There may be scenario that many users drop out from using an app after 1st download but opting to receive push notification can bring out about 25% higher odds against drop-out rate of app.
Visual Mobile Analytics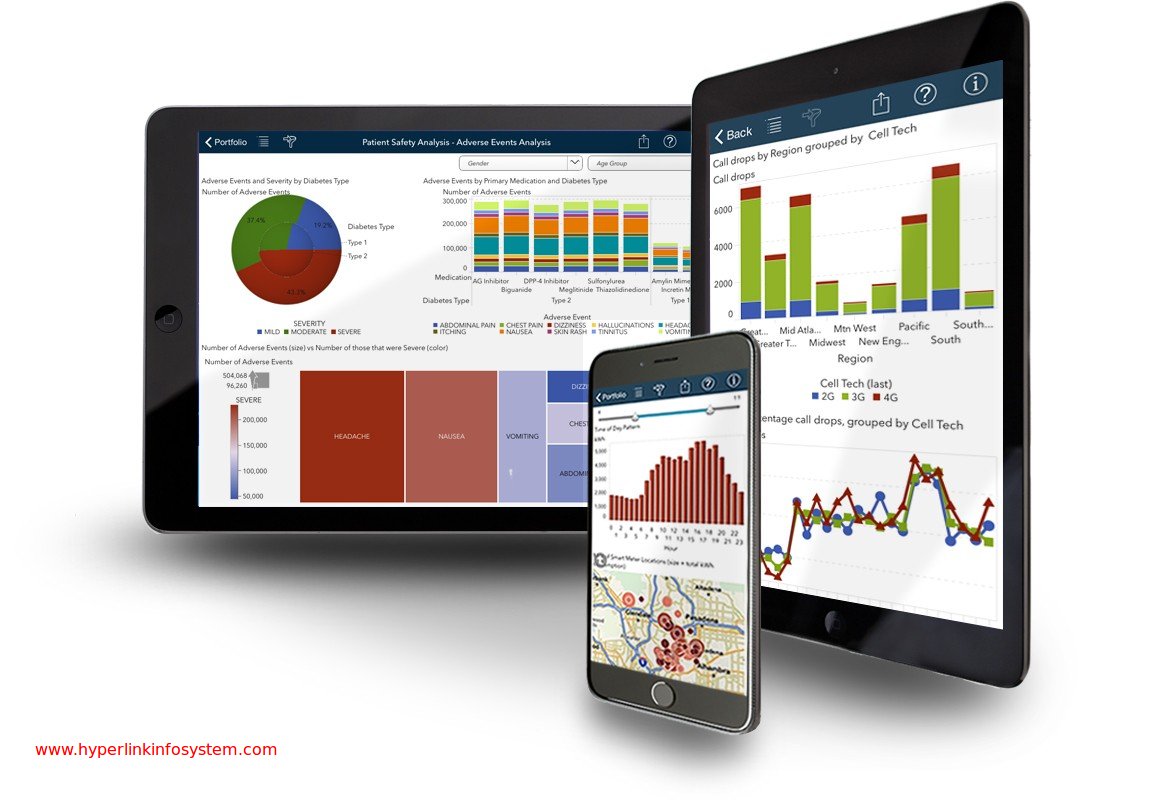 It can be done as follows:
i) User Recordings
It facilitates you to take a look how users are engaged to applications through tap, swipe & pinch. Users gestures can let you pinpoint friction points.
ii) Touch Heat Maps
It will let you have an idea about the user behavior on particular region.
You'll get an idea about where users are tapping often? Where they are pinching & where do they frequently interact and much more.
As we know that the competitive advantage to sustain in mobile app is increasingly difficult. If you don't wanna waste your efforts & money that you invested in app development then don't waste a single second to join the best top app development companies like Hyperlink Infosystem . It possess team of expert strategist to strategies your app retention that turns you in monetary benefits . Contact us now and get a free quote.
Back