Though Google was giving very strong hints lately about the name of the next version but we didn't know what sweet treat Android is going to serve to their users. Well if you have bet on "M&Ms" that we are afraid that you have lost your bet because Android has authenticated the name of it's next version 6.0 and it is "Marshmallow" which sounds so very yummy.
Whether The Third and final version of Android M has also been released for developers along with the Android 6.0 SDK and it also opens up the Google Play for the developers to broadcast apps that aim the new API level 23 in Mobile operating system.
If you are trying to recall all the previous sweet names of Android than here we are to help you to recall all of them.
Alpha

Beta

Cupcake

Donut

Eclair

Froyo

Gingerbread

Honeycomb

Ice Cream Sandwich

Jelly Bean

KitKat

Lollipop

Marshmallow
Get your apps ready for Android Marshmallow:
There are some very exciting features that Android Marshmallow possesses.
Features such as Fingerprint support and Doze power saving mode. Another new feature will streamlines the app installation and update process. As we above said that the final Android 6.0 SDK is now available through the SK manager in Android Studio. With the help of Android SDK , you will be able to access the final Android APIs and the brand new tools so that you can focus on API 23. Once you download Android SDK from Android Studio than update your app project to 23 and you are all ready to test your app with the new platform. You can also improvise your app to targetsdkVersion to 23 and get the specific features like auto-backup and add permissions.
Along with the new features like Fingerprint support and Doze power saving mode, Android Marshmallow has something new which is called "New permission model" which streamlines the app install and update process. It is important that you improvise your app to target API 23. Android Application Development India is prepared to build all new Android Application on the latest version 6.0 "Marshmallow".
How to get the Marshmallow Update:
To help with your testing, the Android emulator system images and developer preview system images have been improvised and updated to support Nexus following devices:
Nexus 5, Nexus 6, Nexus 9 and Nexus Player
"The Developer preview site" will allow you to download the device system images. In couple of days supported Nexus Device will receive an Over-the Air update.
The devices system images are yet developer preview versions though the Android 6.0 SDK is final. There is a note for all the consumers that when Android 6.0 Marshmallow is launched this fall than you will need to manually re-flash your handset to a factory image to receive consumer OTA updates for your Nexus phone.
What is new?
You will find this final API update reasonably additional. A few changes in API is as under:
Android Platform Change:
Final permissions of User Interface- The whole new updated Permissions user interface and they have also enhanced some of the permissions behavior.
API Change:
New updates to fingerprint API- which allows better error reporting, better experience of fingerprint enrollment, plus support for better reliability.
Visual Voicemail: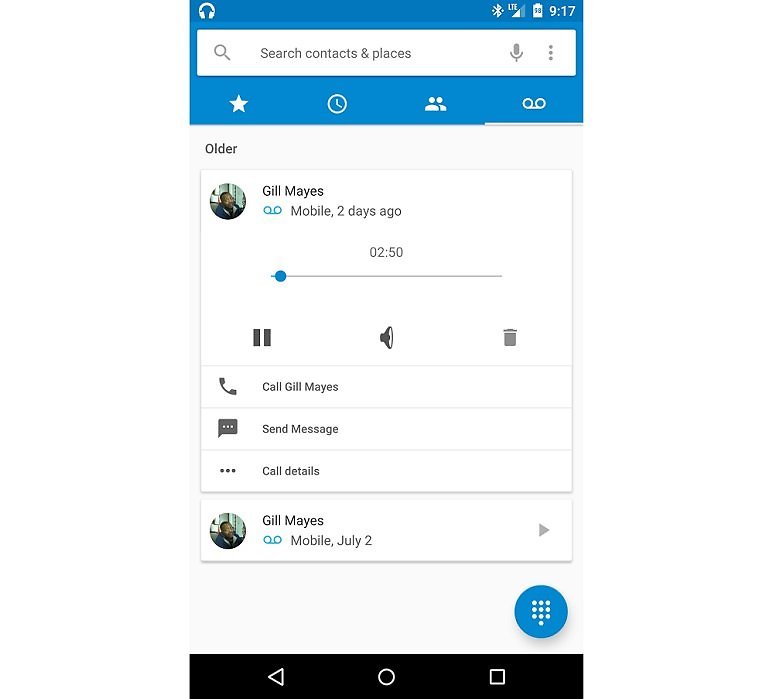 Information gathered from the Android Developer preview, Android Marshmallow is going to include "Visual Voicemail Service" approachable from the dialer. As Android M is still in the early stages there are only two carriers to support this functionality. 1) T-Mobile 2) Orange France
What is Visual Voicemail? Visual Voicemail displays your voice mail with a visual interface, rather than the current Android phone's audio based set up.
Rotating Home Screen:
Home Screen Rotation has finally made an appearance in Android phone in the Marshmallow version. Now you can easily use your phone in landscape format both while using apps and home screen.
Dark theme has been removed: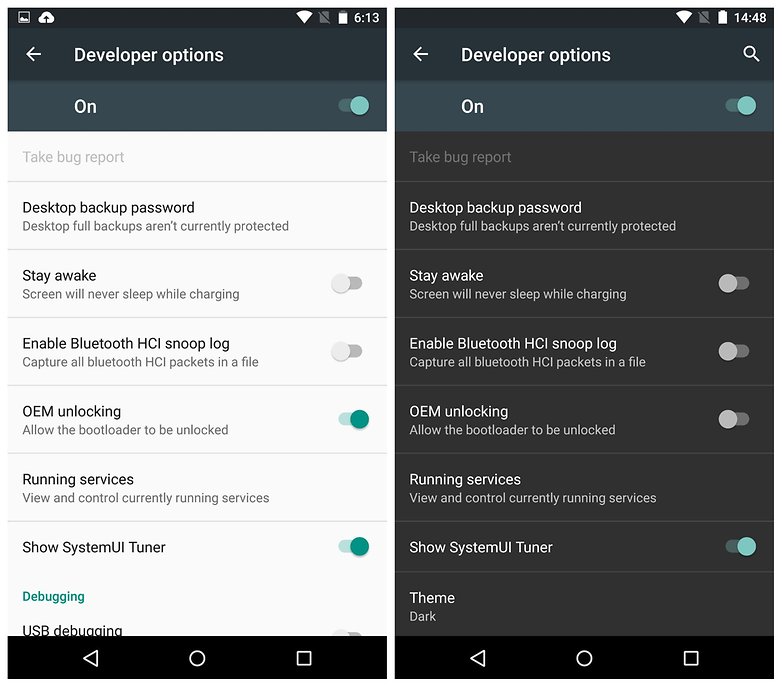 The dark theme had definitely stole everyone's heart when it firstly introduced in Android M first version but Google has taken it back in the latest version of Android M. We are not sure if it's a permanent removal or something temporary. But we all hope of the return of the dark theme again.
App drawer has been fixed: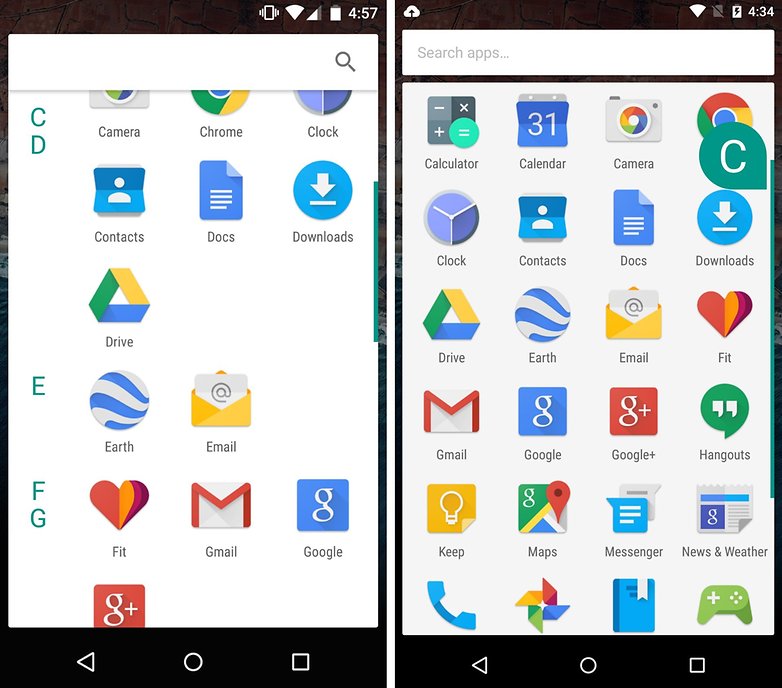 In the older version of Android App, they introduced an Alphabetical App Drawer which was leaving the negative space in the end of some sections came out as a bad idea. Now they have fixed in in the newer version and made a vertical scrolling app drawer which is much more easier and faster to use.
Delete Screenshots:
The preview of the second version of the Android M has added a new delete option to the screenshot preview in the notification field. Initially you has the option to share the screenshot from the Notification but now you can also delete them as well.
Remove Status Bar icon: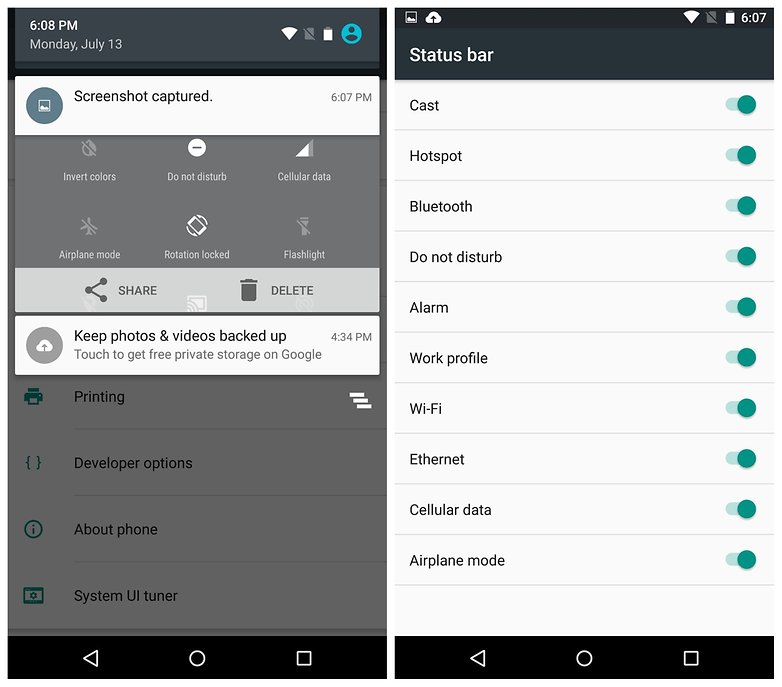 This is going to be very likable feature of new version of Android M. It gives you to privilege to remove any icon which you do not use much and you think it is taking up the space in your Status bar. For Example your Bluetooth is always on and you do not need it's icon on your status bar than you can remove it easily. The same goes with other icons such as Do Not Disturb, Hot Spot, alarm set, Wi-Fi, Cellular Data etc.
RAM Manager: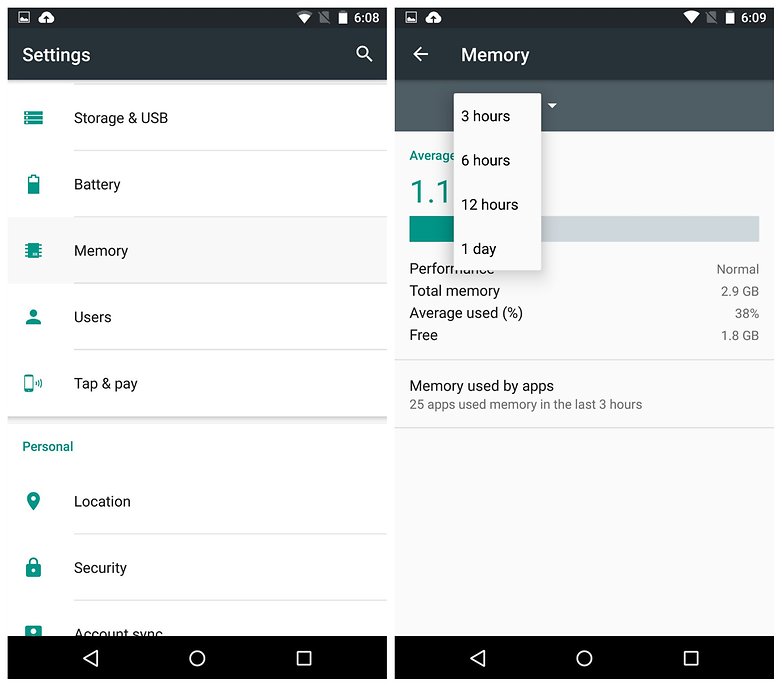 The memory division is now placed in front and center in the setting menu. We are not sure how often the average user is going to visit this field but by changing it's place, there will be more user who will be aware about RAM manager and memory status of their phone.
Storage gets a whole new makeover: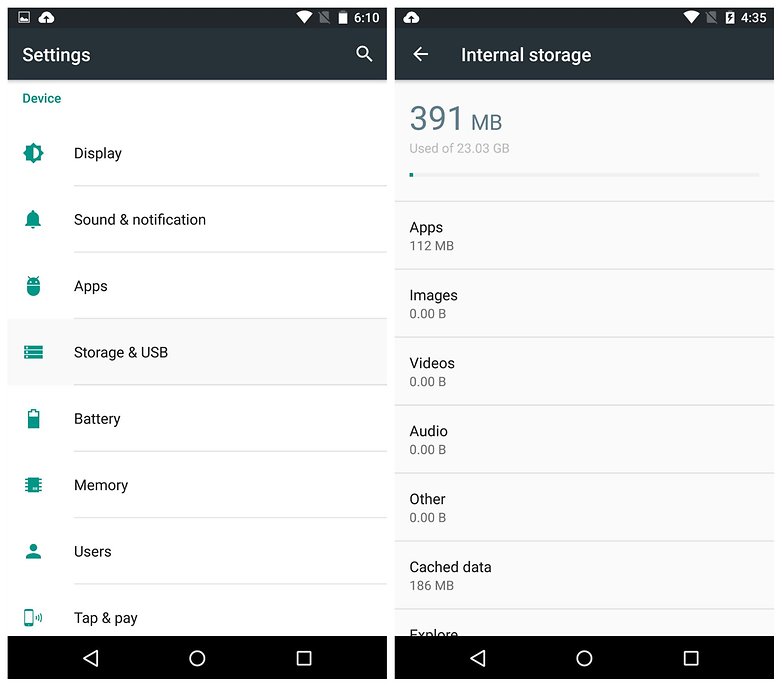 Internal storage is always a headache of a smart phone users. Even if they have microSD expansion and USB, you always need to keep an eye on the internal storage of your phone. But this new version of Android M will solve all your problems by simplifying the screen of storage. They have also given the breakdown off all the storage memories and what is using up the memory.
Upload your Android Marshmallow apps to Google Play:
Google Play is now all prepared to receive your API 23 apps through the Google Play Developer console on all release channels which is Alpha, Beta and Production. To Support the "new permissions model" for apps using API 23 by the app install and update process, the Google Play Store will also be updated after the launch of Android Marshmallow.
To make sure that your app runs smoothly and well on Android Marshmallow and on all the older versions, we recommend that you use Google Play's newly improved Beta testing element to get feedback early.
So Hyperlink Infosystem and Android App Development India loved the new version of Android M and also the name which Android came up for the newer version. Our Android experts can help you to upload your apps on the newer version which is Android Marshmallow. If you are planning to build your applications on the latest version of Android, you can contact us and get your quote now.
Back