Both Android app development and iPhone app development have come a long way. With much gratitude to app developers, formerly cumbersome tasks have been made less stressful, with the time for carrying them out cut down by half or more. It has been proven that with the use of apps for mobility enterprises, productivity increases and returns double.
Most organizations and business sectors have employed the use of apps in running their business. The transport sector is not left out.
Some transportation companies have made daily checks very easy for their drivers with the use of apps. Now, instead of spending long minutes doing paperwork, in just a few moments, forms can be filled and submitted. Information is simply keyed into the app and submitted, as opposed to writing them out first, before typing into a computer system. Not only is less time spent, but there is also no risk of important documents getting misplaced or ruined.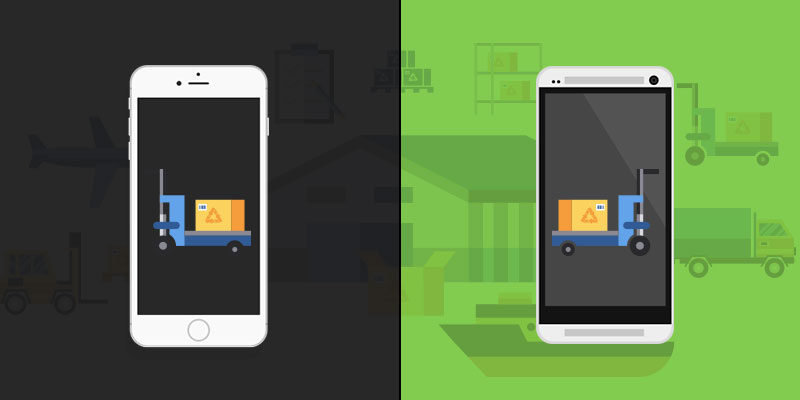 Below are some suggestions regarding apps which could put your company on a high pedestal;
1. Apps for recording purposes
Transportation business is a delicate one, and that is why transport drivers are required to carry out daily checks on vehicles in their charges. This includes checking the tires and their pressure, checking out the brakes, and other safety measures.
Now, this is usually done by filling a form which is then sent to the company database, to be keyed in by someone else.
With a recording app, however, the driver can just fill in the required information and log into the central database from their mobile device. Not only does this eliminate the probability of information being lost, but there would also be no room for mistakes that could occur when someone else keys in the information.
Also,
app developers
have made it possible for the various parameters of different procedures to be simply clicked on or ticked, as they are being carried out, instead of typing everything from scratch.
2. Employee apps for schedules
This is very much needed, as the frequent mix-ups with employee scheduling and rescheduling affect log timing.
With a schedule app, your employees can simply log into the company website and schedule their working hours, and also be able to make a log of the hours in which they worked.
Also, sick days, vacations and other necessary holidays or time taken off can be logged with an app made for this.
3. App for reading reports
Reports usually come in several pages of paper, and few people enjoy reading them. But with an app, you can make your company reports interesting, interactive and colorful; with a variety of characters.
This app can be made in such a way that different topics would have their sections, making the report easier to understand.
Also, this can be used to give information regarding safety, protocols, travel delays, accidents, and incidents. Videos can also be included in these reports, thanks to the efforts of
app developers India
.
What's more? With a reporting app, events or developments can be uploaded as soon as they occur, sometimes in real time, and the managers would be able to access them from their mobile devices.
4. Apps for training exercises
Every reputable company trains their prospective employees before letting them join their organization. Android app development and iPhone app development have seen to it that training can be made to be more engaging and enjoyable.
These apps can have different features like tasks, quizzes, and performance checkers. This would help the employees become more knowledgeable in a shorter length of time than without apps.
As an added incentive, top trainees by performance can be ranked using this app, motivating the others to want to do better and encouraging a healthy competitive spirit.
Also, not only would less time be spent training employees, your company would save a lot of money that would have been spent on organizing training courses.
5. Employee self-assist apps
Transport company employees have to take heed to a lot of safety checks, precautions and regulations. Information is usually uploaded on the company website, for employees to access or confirm given requirements when necessary.
But the Internet does not guarantee quick access at all times, especially in remote places, which cannot be avoided because of the nature of the transportation business.
Using an app, however, these issues would be a thing of the past. Apps made for this purpose would have guides and manuals, which the employees would use to tackle problems that come up in the course of doing their jobs.
This not only saves time that would otherwise be wasted calling technicians and operators, but it also saves money for the company too.
Incidents are not rare occurrences in the transportation industry. Accidents or emergency situations could take place at any time. Therefore, an app is necessary to reduce the damages already done. If a cargo-carrying vehicle is involved in an accident, for instance, expectant customers have to be notified and told to hold on a little longer.
An app for this purpose should be sectioned into three parts, which are;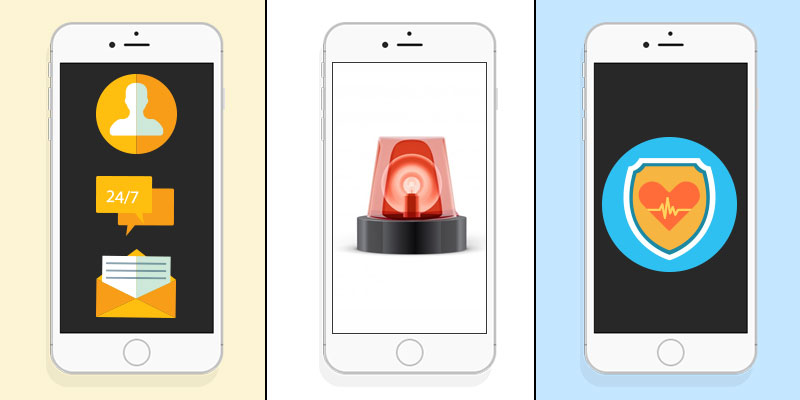 - Contact information section
This section should have the contact details of every employee in the company so that when someone needs to be contacted, the employee in a fix would not be stranded. They would simply go to the app on their mobile device, and contact the person whose assistance they need.
- Plans for emergency situations
This section could come in handy when there is an emergency and the employee involved does not know how to proceed. Possible expected situations and their solutions should be provided in this section.
- Regulations for health and safety
This would give employees an idea of what to do and how to go about it, in a case of an emergency, without breaking any laws.
In summary, the transportation industry is a mobile one. Therefore, it would benefit so much from mobile apps.
These apps do not cost as much as not having them does. Using them will be of great benefit to not only your company but your employees and customers as well.
They would also increase your company's market credibility, and make it one that people would come to trust. Your employees too would find much joy and satisfaction carrying out their duties, which the apps would make easier and faster.
Back