What exactly are Push Notifications? A push notification comes from a server and is received by the end user - this simply means that you (the person using the computer) did not request for the notification. This is better understood when you analyze pull notifications which do originate from the end user of the computer. So a push notification is an attempt by the server to communicate with your computing or mobile device.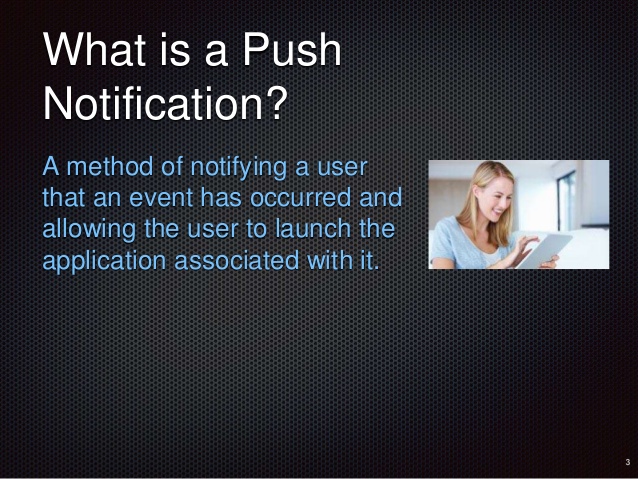 The concept of push notifications has its roots in the use of mobile devices - if you are using a mobile device, you won't need open apps to be able to receive a push notification. What this implies is that you can get alerts (the sign that you have a push notification) even if the apps you are dependent on are closed at the time. Even if the device itself is closed you can also receive alerts on your mobile device. This concept is applicable in both iPhone Application Development India and Android App Development.
Push notifications come in a wide variety of types depending on what device you are using and what apps the alerts are being sent to. The server that sends the push notification is otherwise known as the publisher. Before the publisher starts sending push notifications the client (in this case, you) should have been able to provide the publisher a list of conditions for sending push notifications. You are then considered to be a "subscriber" to whom the server "publishes" the notifications. Each notification will travel along a certain "channel" so that the server can regularly "push" or "send" a notification to the end user. The notification itself contains information that you need.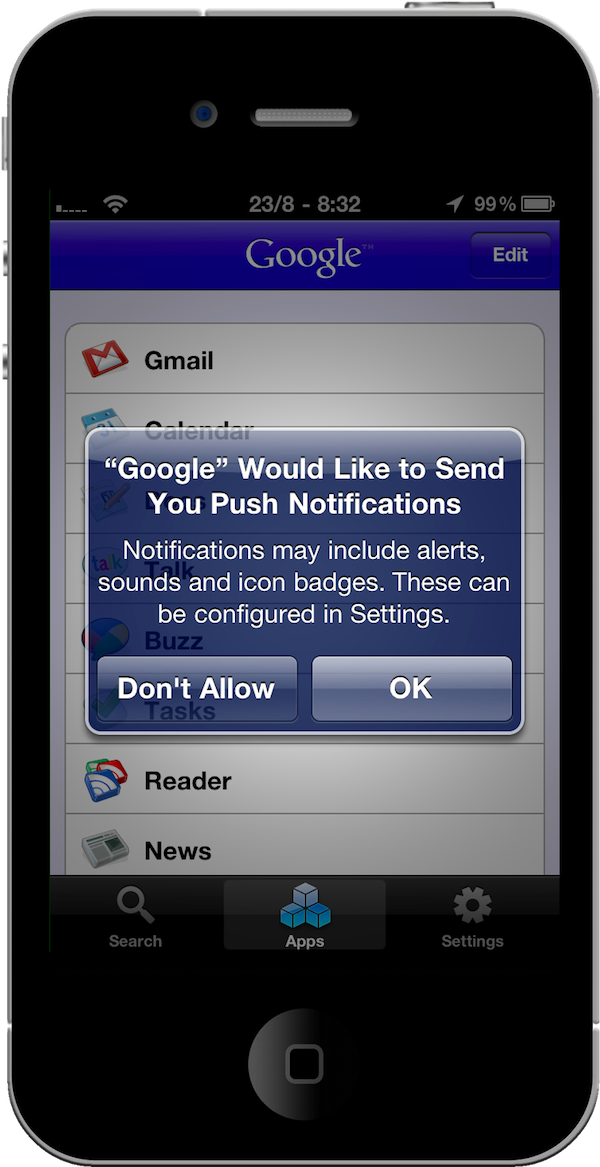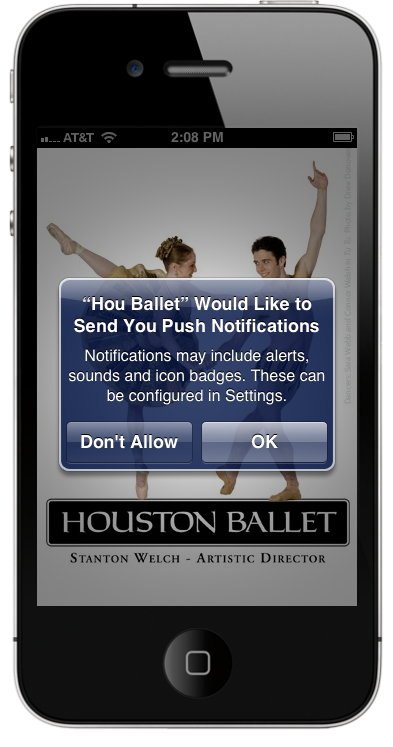 So how do you know if you have received a push notification?
#It helps to identify certain Kinds of push notifications such as instant messaging, synchronous conferencing, and peer-to-peer programs. Even the ordinary email can be considered a push notification. The point to receiving push notifications is that you need the content that is contained in it.
A good example of a push notification that you need is email notifications from Facebook that wind up in your email inbox. Push notifications have been around for a long time - an example of a push notification back in the 1990s is the PointCast Network. Although this Network never became very popular, it does show that the need for a push notification has been around for decades. The PointCast Network delivered stock market information and the news to its subscribers. A more recent example of a push notification system is online gaming and betting. There is also the Facebook tie up with Google Chrome to supply push notifications to Facebook mobile users.
According to Jonathan McKay (Facebook product manager on browser partnerships), this agreement with Chrome has helped boost visits to Facebook recently. The value of this increase in activity is that Facebook will be able to pull in subscribers who would otherwise remain ignorant of the Facebook mobile service. The public also stands to benefit because they are alerted when there is content on Facebook that they most likely would be interested in.
Your app should be able to receive push notifications as well because it is truly helpful for your target audience to be alerted when content that will probably interest them becomes available. Another advantage to having push notifications sent to your app is so you too get updated about information that may impact on your business. If you are in the process of developing a new app for a specific mobile device (think Android apps for Android gadgets) it is important to include the option of getting push notifications as well.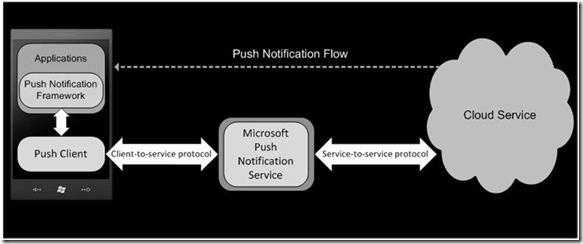 Having push notifications sent to the app you made is also helpful to revenue up business. This means you can send a push notification to your app's subscribers so that they get notified about new deals that you may be offering the public. You might even be coming up with a new app to complement an app bought earlier by customers. There is no limit to what your push notification can alert consumers about, which is why it is such a useful tool for online business or e-commerce.
It is also cheaper to simply send out notifications to consumers, rather than wait for them to visit your website themselves, because of the time element. Time is money in business so you really need to bring in paying customers as soon as possible - a push notification is helpful because you can also rely on word of mouth advertising to bring in new users.
This means your current subscribers have friends and family so they may likely inform this extended network about good deals you are offering to them. Of course, you would need to have satisfied customers for this strategy to work. You also need your current subscribers to stay with you so it is best to promote your business this way because many people rely on the opinions of someone "who has been there before" or "tried the product and/or service already". The push notification becomes more useful when this is the case.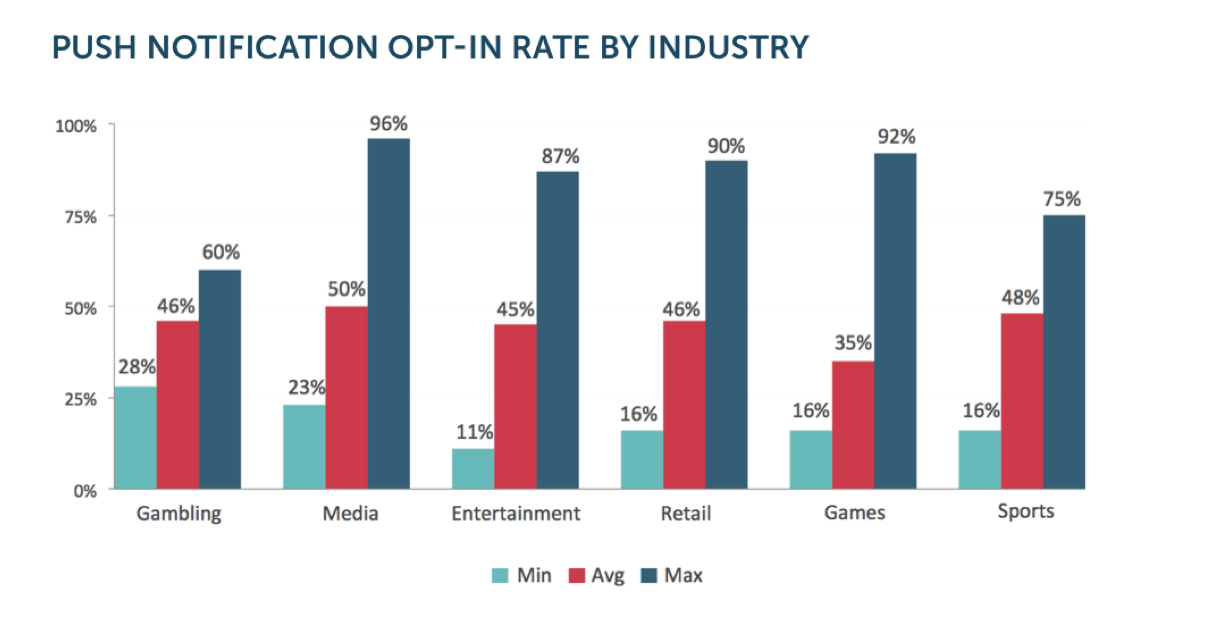 In addition, it can be cheaper for you to simply send out a push notification rather than develop a full-blown advertising campaign. The uncertainty is the same whether you rely on push notifications or an advertising campaign - what is different is that you spend less with a push notification than with the advertising effort. It can also be easy to configure the server so that you have almost unlimited potential for sending out alerts.
There are other examples of push notifications actually. For instance, there is the HTTP server push which involves communication between the web server and the web browser. It works by letting the web server send alerts to the web browser itself. This means that the web server will send the notification then keep the line open to anticipate a response.
The reason for this is so that the response can be immediately sent upon receipt without any lag time. This implies that there is no queuing of responses which makes the process very fast. This also means that you can send a series of notifications, each one unique in form and content.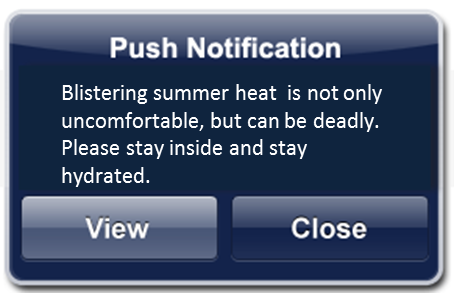 Another example of a push notification system is the pushlet. A pushlet follows the example above of a message sent from the server to the client - however the main difference is that the browser remains in "loading" phase once the initial page was completed. Because the line remains open, the server can then keep sending small packets of JavaScript so that the line will stay open longer. The open line allows for messages of new events to keep being sent to the client. However, one problem with this system is that the browser might time out which means page refresh has to be requested once the browser does time out.
You might have also heard of push email. Push email sends notifications to the email client (or in simple words the gadget of the end user, usually a smartphone). Push email is more commonly used in markets such as Japan for receipt in their cellphones. A more common example of push email is the Google Cloud Messaging service of Gmail as used on mobile devices. One potential problem is when the server itself has glitches so that the push email is ineffective - an example of this is the Yahoo! service that consumers complained about.
One drawback to push notifications is that a subscriber might be exposed to the same alert repetitively. This dampens the experience so that the consumer might get bored especially if the alert is sent multiple times in a row. Not only does this become annoying and boring but it defeats the purpose of sending an exciting new push to the public. So you need to handle this problem well. There is also the possibility of the consumer receiving push notification errors too so that is something that would also detract from the effectiveness of push notifications. On the other hand, the biggest advantage with using push notifications for a customer's mobile device is that the alert can be sent even if the user has switched off his phone. That way, when the user opens his mobile device again he stands to receive the alert right away.
Nowadays, you have the option of using two kinds of push notifications. You can rely on the proprietary push notifications which are owned by private organizations. Or you can search for open systems for push notifications which may be cheaper but are probably less secure than the proprietary ones. Whichever you choose, it is important that the end result is more convenience for the end user so that your business gains more fans than critics as the end result. Two systems are very popularly used now for push notifications namely the Google Cloud Messaging for Android devices and the Apple Push Notification service for iPhone App Development India in all Apple devices.
So whichever you choose (proprietary or open solutions) the point is that push notifications remain a valuable tool for e-commerce that you should think about including in your new app design while it is still in the development stages. Hyperlink Infosystem builds the best Android Applications, iphone Applications and Windows applications with the best features and the best use of Push Notification. Contact us for more information on Mobile Application Development India on every platform.
Back