The use of mobile devices continues to grow: there are more mobile devices connected to the Internet like smartphones and tablets than there are people on earth. The rate of use of mobile applications is also growing and is completely dominated by the use of mobile Internet. Burst reports that mobile applications accounted for 86 percent of the average user's mobile time users, which is more than two hours a day. Mobile apps are readily available through online app stores such as the
Apple App Store
, third-party
Google Play Store
markets and undoubtedly are the dominant way to achieve value for users worldwide. Organizations use mobile applications to improve employee performance and compliance with the new flexible and mobile way of life, but if these mobile applications are not protected and from hackers?
To present the problem in perspective, a recent study shows that among the most highly paid and free mobile applications: 100% of the top 100 paid apps on Google's Android platform have been hacked, about 50% of the top 100 payment applications have been hacked for Apple iOS, about 75% of the best free applications on Android have been hacked and around 50% of free apps popular on Apple's IOS have been hacked.
These figures are alarming, especially since companies are increasingly adopting a "bring your own device" (BYOD) policy, which allows employees to combine their personal and professional lives into a single mobile service. The fact that 84 percent of consumers use the same smartphone for work and personal use poses a positive effect on the user experience and can reduce the ability of IT departments To safely protect access to data in corporate systems. Therefore, it is virtually impossible to make some assumptions about the high value of the mobile device or the combination of applications in this device. This unknown territory, the so-called "Mobile Far West" makes mobile applications and their implementation more difficult. So, how can a mobile app be secured in this age of BYOD? Below is a framework to assist mobile app developers, to meet the challenges of creating, deploying, and running secure mobile applications, reducing the business risk associated with
enterprise mobility
.
1. Protect The Code: Create A Secure Application: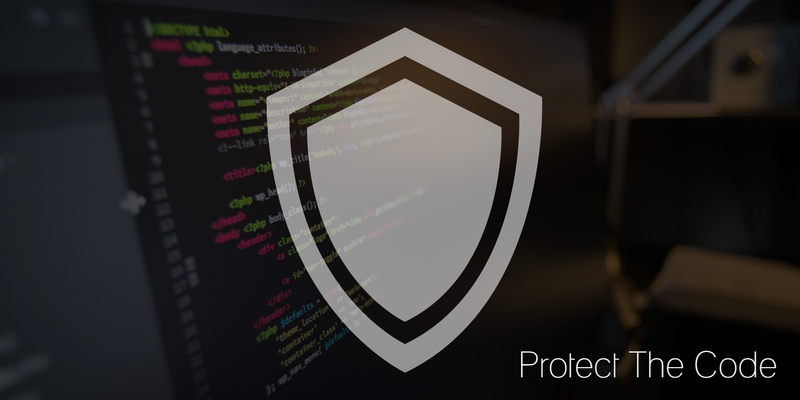 Mobile malware often addresses vulnerabilities or errors in the design and coding of mobile applications for which they are intended. Studies represented by Info Security shows that malicious code infects more than 11.6 million mobile devices at any one time, and the number of mobile malware samples is growing fast, up to 201 in half. Prior to the use of the vulnerability, an attacker may obtain a public copy of the request and redesign it. The most popular applications packaged back into a "malicious application" containing malicious code and placed in third-party application stores to entice and trick trusted users into installing and compromising their devices. Mobile app development companies should look for tools to help their mobile developers to detect security vulnerabilities and shut down, and then prove their applications against illegal engineering, and counterfeiting activities. However, "consumer enforcement" remains a threat because they cannot go through the proper hardening process; and if fake applications, malware, and enterprise applications use the same device, the threat is palpable.
2. Mount The Device: Detect Endangered And Vulnerable Apps At Runtime:
As safe as a supplement, your safety depends on the safety of the base unit. Jailbreak or root lost devices or fake applications presence may be a risk of those who can be authorized for certain applications of the company but not for others.
Top mobile app development companies in India
have to explore methods of measuring dynamic security base unit. First, the mobile sandbox application, which is widespread in today's mobile operating system must be intact. Removal of the root or jailbreak to the device violates the basic security model, and it is strongly recommended to restrict access to these devices to business data. In addition, jailbreaking technology has developed rapidly, to avoid detection; overcoming these mechanisms is essential to maintain these threats. However, mobile malware is not always based on a jailbroken device. Excessive use permissions of user-provided mobile applications, often by default, can provide malicious programs and unauthorized applications, access to basic services (for example, SMS), which is used to facilitate fraudulent activity. Companies should consider modern sources of applications intelligence and reputation services to keep track of the wave of applications and associated risk, as they are part of the daily life of mobile applications. Using this data, the application possibility can be activated or deactivated in the base of the risk profile of the device.
3. Data Protection: Preventing Data Theft and Data Leakage:
When mobile applications access corporate data, documents and unstructured information are often stored on the device and the device is lost or when data is transmitted in non-working applications, the potential loss of data increases. Many
app development companies
are already looking for ways to remove the remote to deal with lost or stolen devices. Mobile data encryption can be used to protect data in the sandbox of malware and other forms of criminal access. To manage the data exchange in applications of the device, the individual data items are encrypted and must be controlled.
4. Safe Transactions: The Management Of The Execution of Operations With Greater Risk:
Because mobile applications allow users to transact business services in one way, the risk tolerance of the transaction will be different. For example, content related to reading staff can be considered low risk compared to the approval of a large sum of new payment providers. Organizations must adapt the approach to the implementation of the transaction, taking into account the risk limiting policy-based client-side functionality, which, among other things, analyzes mobile risk factors, such as the attributes of Device security, location, and security of the user's network connection. Even if a transaction is allowed on the client side, corporate applications can use the mechanism of mobile enterprise mobility threats to correlate risk factors such as IP speed - access to the same account from two places that are far Each other for a short period of time - user access patterns and data access profiles. This approach expands the company's capabilities to detect and respond to sophisticated attacks that can span multiple channels of interaction, and, it appears, unrelated security events.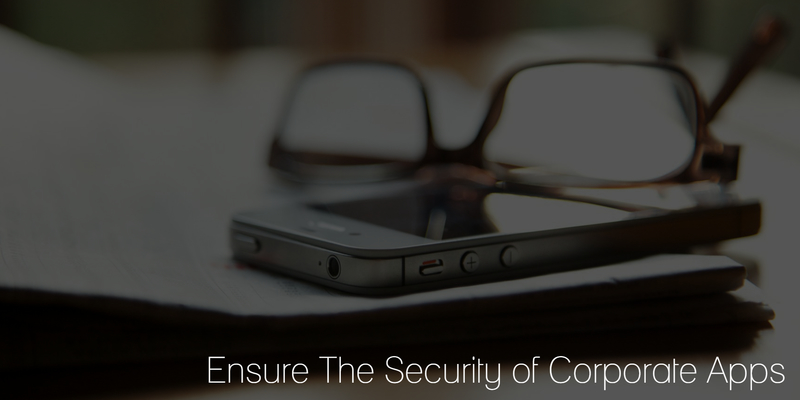 It is believed that nearly 69 percent of all smartphones are used for business are workers, not the company. These mobile devices are becoming more vulnerable targets for malware authors, they just follow the money. The speed, with which the
BYOD
is increasingly adopted, enhances the risk of contamination of personal devices to corporate networks. To ensure the mobile workforce in the BYOD era, security specialists and business unit managers should consider how mobility affects their business risk profile. Proposed structure to consider device, application and transaction information as a single continuous component that must be protected to minimize the business risk associated with mobility; it is about finding a balance between ease of use and lower risk. The corresponding mobile security infrastructure will enable enterprises to benefit from improved productivity and improve employee satisfaction while limiting their access to information resources and critical business.
Back