Those, who work in JavaScript advanced framework, for instance, Sencha Touch, Ionic and so on, should be ready to operate in and create the iOS version of the structure too. Hyperlink Infosystem works on a number of so iOS projects applying PhoneGap.
How to work on PhoneGap is not a strange chapter to us but are you one of those like me who face barriers while joining icons and splash screens etc. If you are set to learn some facts that will help you overcome these difficulties then let's proceed.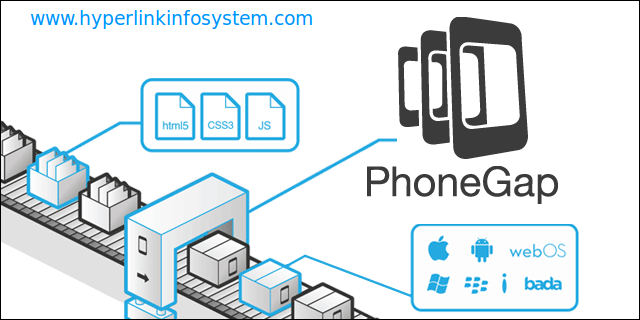 Step 1: Create models or minify your project
Different frameworks support various approaches to creating project builds.
Models help to minify your project that only includes the classes that your application actually uses.
If you are not working any framework then you can simply minify your files utilizing any of the possible tools: Yui. This helps in decreasing the loading time of the applicati
the entire file size.
Step 2: Download new version of PhoneGap or Cordova
You can place Cordova and create a Cordova project of the model.
Step 3: Build a new Cordova project
After installing Cordova, move to the terminal and generate a Cordova project.
$ Cordova create ~/Desktop/ExampleApp com.hyperlinkinfosystem.exampleapp ExampleApp
| | |
| --- | --- |
| "~Desktop" | Destination folder of the project folder |
| "/ExampleApp" | Cordova project folder |
| "com.hyperlinkinfosystem.exampleapp" | Bundle Identifier |
| "ExampleApp" | Application name |
Step 4: Add wanted plugins
To join desired plugins of Cordova PhoneGap you require move to the project folder first.
$ cd ~/Desktop/ExampleApp
Then you require adds plugins step by step to your PhoneGap project.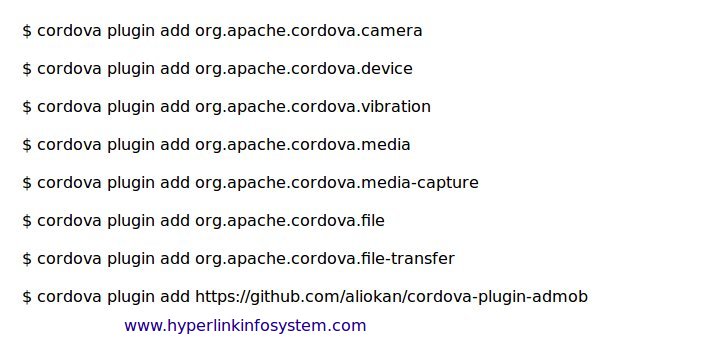 Step 5: Join all folders and files to "www" folder
Start finder and go to the folder where you have saved all the files and folder of the project model created after Copy all of them and continue to the Cordova project folder and open it. You will get a "www" folder where you require to paste them and repair all existing files and folders.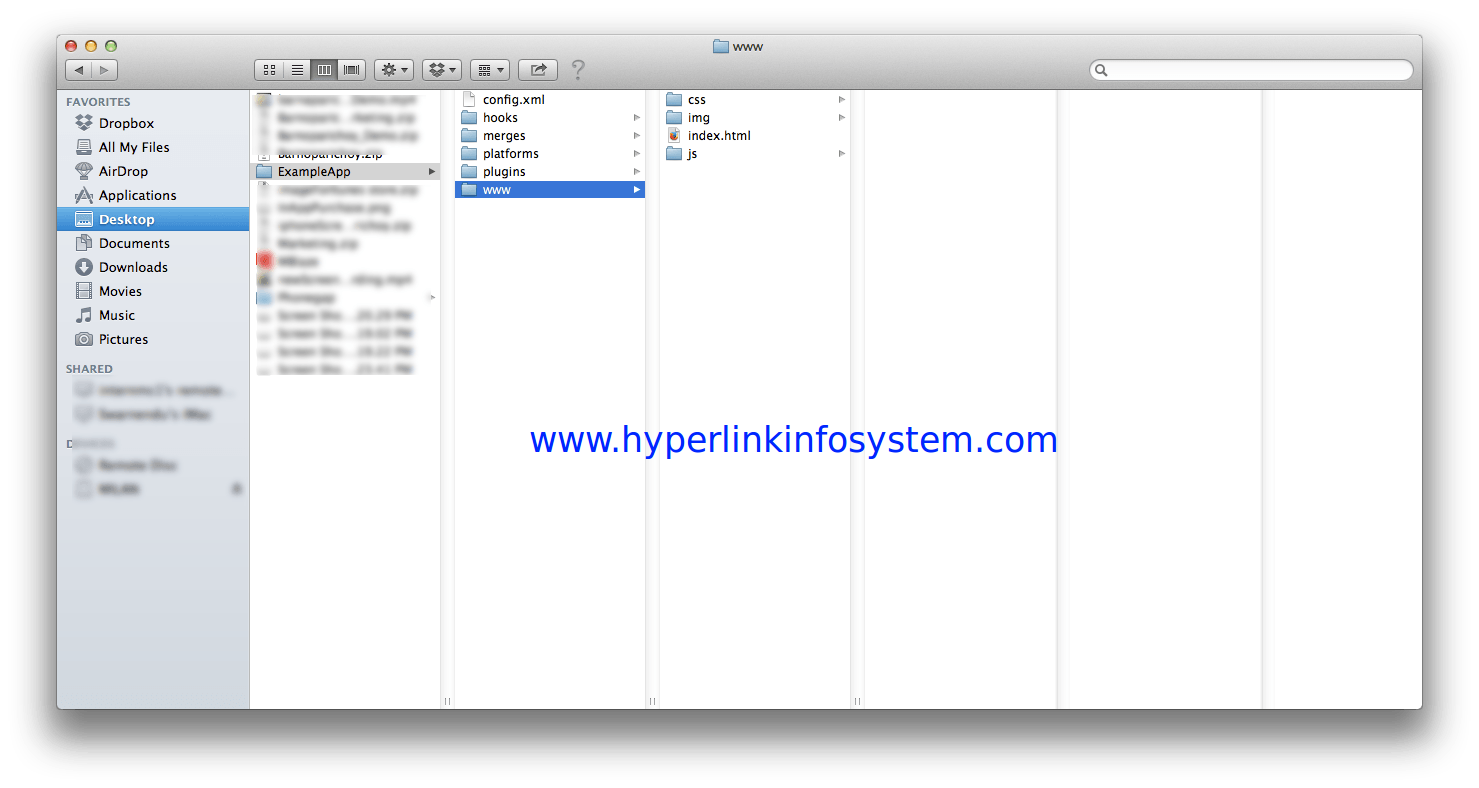 Step 6: Time to add iOS Platform
It is the time for joining iOS platform to Cordova project using the terminal. Control should be within the Cordova project list in the terminal.
$ Cordova platform add ios
After the performance of the control, an iOS project will be produced which you can get within ExampleApp/Platform/ios/ path.
But an iOS project is yet not able to run.
Step 7: Join Splash screen and icons
Let's join icons and splash screens to your project and name all files according to the rule.
I have noted down all the necessary analysis, name of icons and name of splash screens.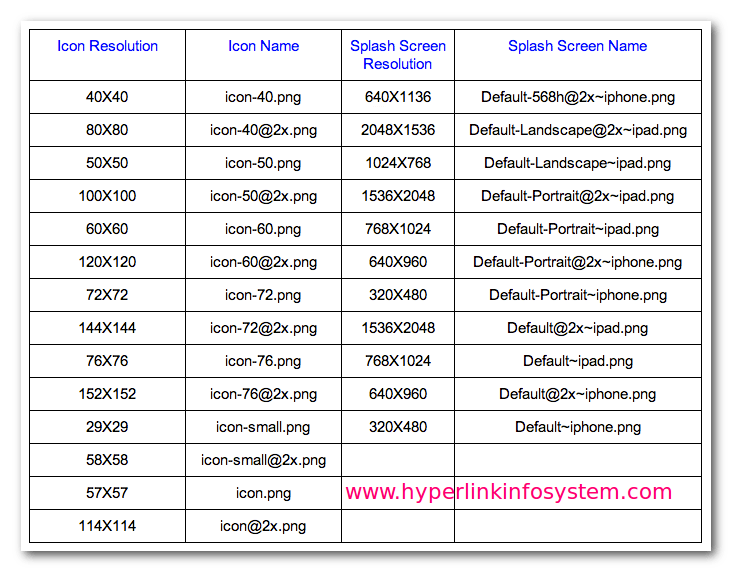 After naming all PNG records you require to set into the icons and splash folder which you can get in /ExampleApp/Platform/ios/ExampleApp/Resources folder.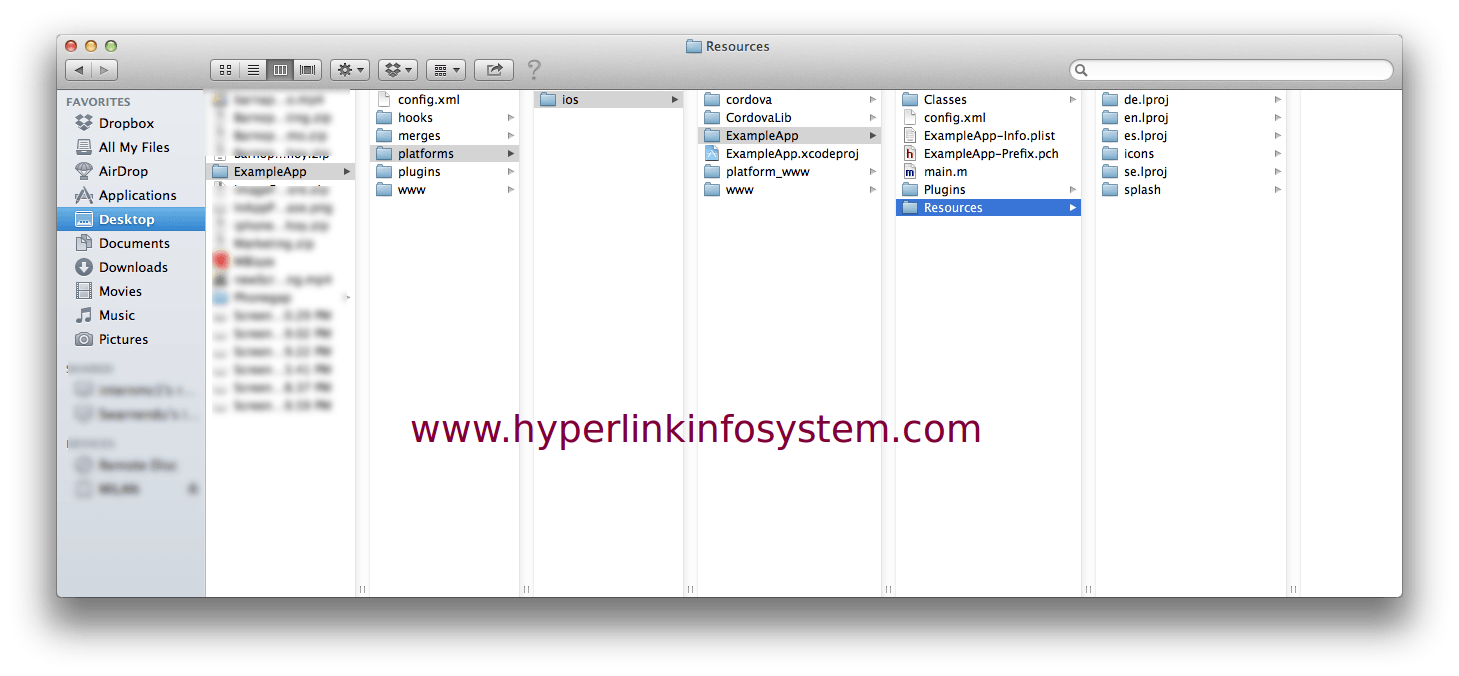 Step 8: Make the iOS model
After all is finish it is the time to make Cordova project's iOS platform.
This is not related to Xcode model. Control should be in the Cordova project directory in terminal.
$ Cordova build ios
Step 9: Run the Application on device
All is ready now. Your Xcode project is available to run on the simulator and you know how to run it on your device. Open finder and move to /ExampleApp/Platform/ios/ and open .xcodeproj file and run it.
Some of the basic issues and their resolutions:
Though following the steps suggested above you might come over several issues.
See the list of any general problems that may pop up on with individual solutions.
1) Give modifications in Code, but it does not display on Build:
If you change any data in /ExampleApp/Platform/ios/www/ and you do not notice the modifications on the run, you have to remove the current app from the device first.
Then open the terminal and move to the Cordova project directory "~/Desktop/ExampleApp/" and make the iOS project again.
$ Cordova build ios
2) Splash screen does not wait for wanted time:
At the top of config.xml file, add this preference tag.
<preference name="SplashScreenDelay" value="5000" />
In this preference tag, you can modify the value according to the primary-load-time of your application.
But as a best practice, the splash screen should be now only as long as it is needed.
3) Design problem for AdMob library:
This is one of the specific matters in my case where an error happens on archiving the project for submission. Then you require to go to Xcode project > build settings > Valid Architectures and eliminate unsupported architecture
Here we learnt that how we make ios app using PhoneGap. There are different platforms to make applications. Hyperlink Infosystem has talented app developers which are all masters in IOS and Android, Anytime You can Hire iPhone App Developer and of course, feel free to Hire Android App Developer.
If you find another issue related to app development then contact us now.
Back