The emerging wave of body - worn devices will become increasingly essential to the extent that they will contour the chronicle of 21st century. Wearable Technologies are and will be benefitting various domains like Entertainment, Enterprise, Health Care and many more to go. In fact such devices due to its water and dust resistant nature are attached to the body more than any other accessories. Now we don't need to unlock our smart phones and open an app, wearable's allows us to be connected all the time and with that connection there is a stable flow of live data that will create opportunities for the App development companies to create new apps incorporating that data.
According to technological experts wearable device apps development is gateway to innumerable possibilities to create a whole new world of applications.
How wearable technology will benefit Enterprise and Individuals?
In today's techno era lots of companies have adopted the policies of BYOD (Bring Your Own Device), wearable technology will serve as topping to it. Wearable devices are incorporated with advanced processing power sensors, communication channels, display quality and better battery life. These features, in turn, improve communication; enhance productivity and better customer relations. Cordless headsets, wearable displays, and tech lanyards, etc. enable employees to access information on-the-go.
Enterprises have always thrived to adapt latest technologies in order to achieve their vision and mission. Hence, developers can come up with customized wearable applications so that they can fulfill their purposes.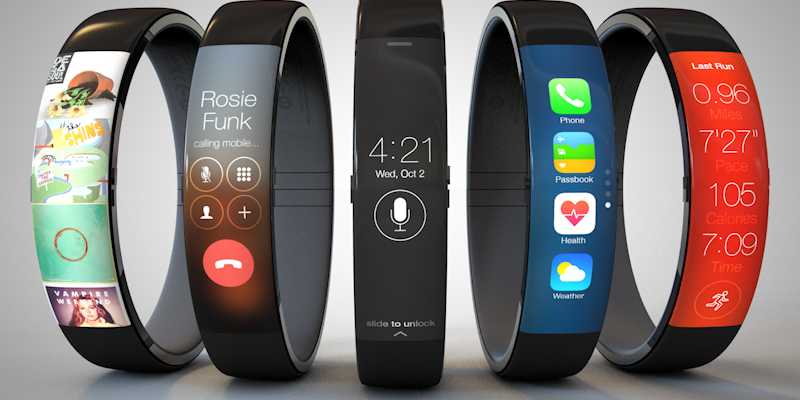 How wearable technology will benefit HealthCare Sector?
Wearable technology is boon to HealthCare sector; Healthcare wearable devices with the latest technologies not only track health data of the wearer but can also send vital information to their concerned physicians. The patient care has been markedly improved with the help of wearable technology.
To develop wearable applications Top App development companies aren't stringent to mobile OS, developers can develop wearable applications for iOS, Android, Windows and other technologies , they can also develop customized applications for personal or professional use that run seamlessly on devices such as smart watches and glasses . Android Wear platform and Android Wear APIs can be used to design effective UI that works smoothly on Android based wearable devices.
In upcoming years we will be seeing our smart phones becoming the authority center of a great number of wearable's gadgets and sensors embedded in our clothes, such as health care sensors, smart jewelry, smart watches, display devices like Google Glass and much, much more. Particular areas such as fitness, sports, hobbies, health care and fashion will be the most benefited from wearable gadgets, and there's a lot of room available for developers to experiment and deliver information and services through apps specially designed for them.
The day is not far when wearable devices will be as popular as smart phones are today and app development for such devices will become a must for businesses.
Back