What is the Importance of Blueprint ?
Blueprint setting is very crucial because when we model anything, it is essential that our model should be precise in its proportion. In this blog post we will learn the fundamental blueprint setup. "fundamental" because blueprint has the native lucidity and improved Graphics Quality. Sometimes we have no space to place all the views because source image can workout only in two looks like front and side, so under these situation your modelling Guts and Condensation will prove as your playmates!!!
Now, First let's understand,

what is blueprint all about?
Step 1: Blueprint Reviews
First let's get an idea what is blueprint for 3D modelling of object and why it has been gives this much importance.
Blueprint : Blueprint is an image that contains the back,front ,top ,and back view of an object that we need to shape out.
Step 2: Use Photoshop
Now cut down all the views Using tool like Photoshop.
Then, create instructions on every single view and start snapping and selecting segment of view and make a copy of selected region.
Continuously repeat this process until you get all the different views.
Step 3: Export Files
Now you export these layers like those of jpeg, png with the help of Script. You just go to File -> Scripts -> Export Layers to Files -> choose image format.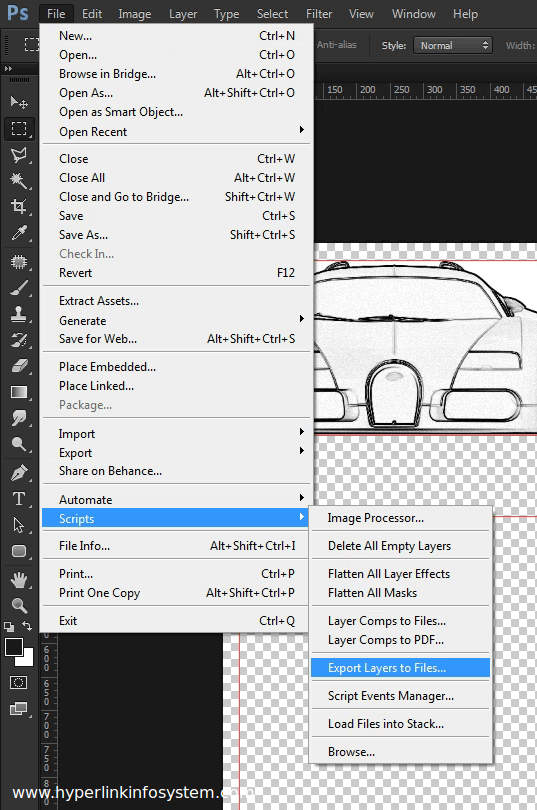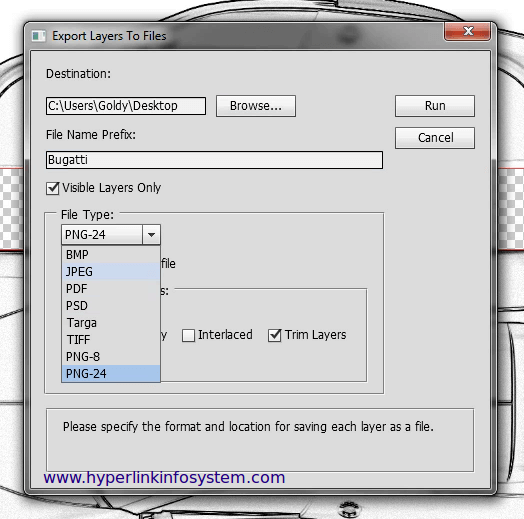 Some options for Triming layers & its transparency are needed to be checked or unchecked as per your requirement.
Step 4: set Dimensions
Now open up all the views of images and set the accurate dimensions as per your need in Photoshop.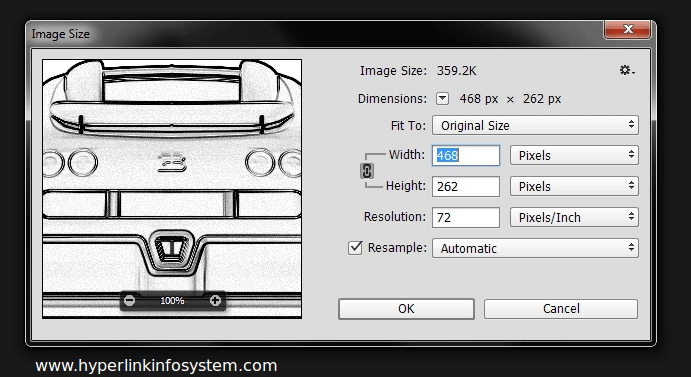 step 5: Saving file in Safe Area
Save all the 100px raised files and you will end up having 4 blueprints for 4 different views. This depicts the end of Image Processing.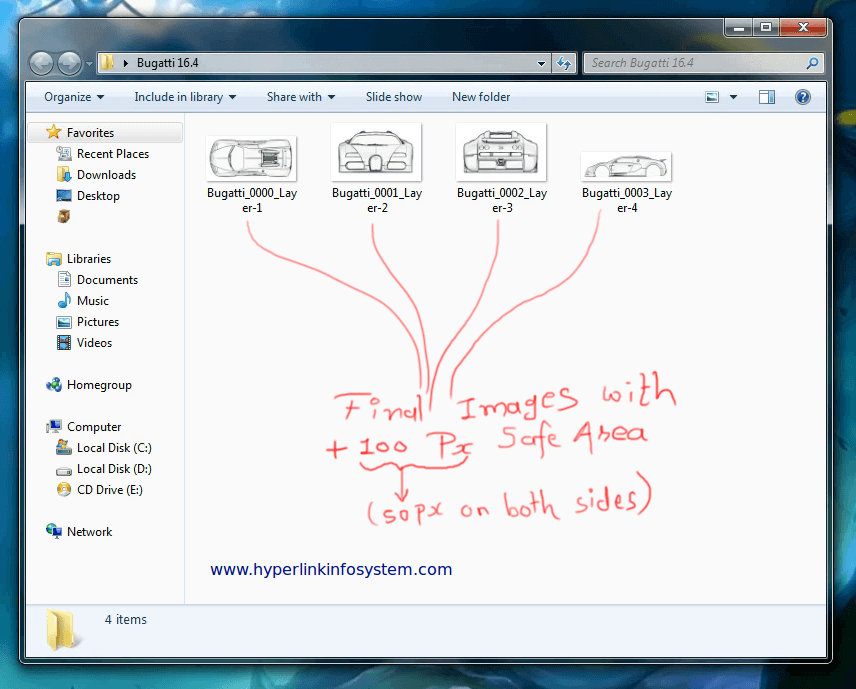 Now let's have a glimpse on,

How to use 3D Max ?
Step 1: Create Plane
Now, switch inside 3ds max and create a plane.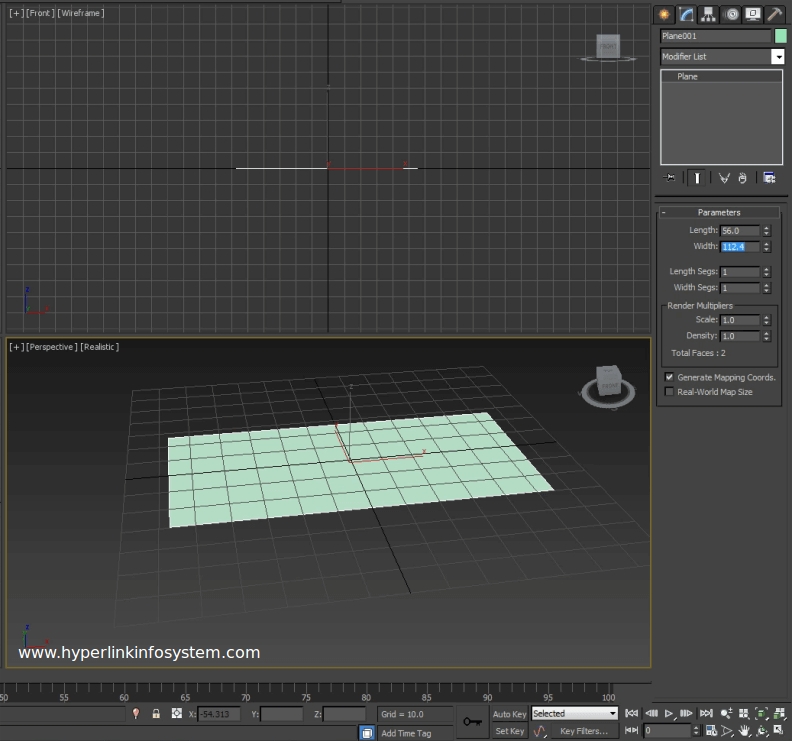 step 2: Import Image
The next step to be followed is to drag the image on the plane and apply it in form of material and keep in mind that you strictly follow the aspect ratio meaning that whatever aspect ratio given the plan must be shaped into that units.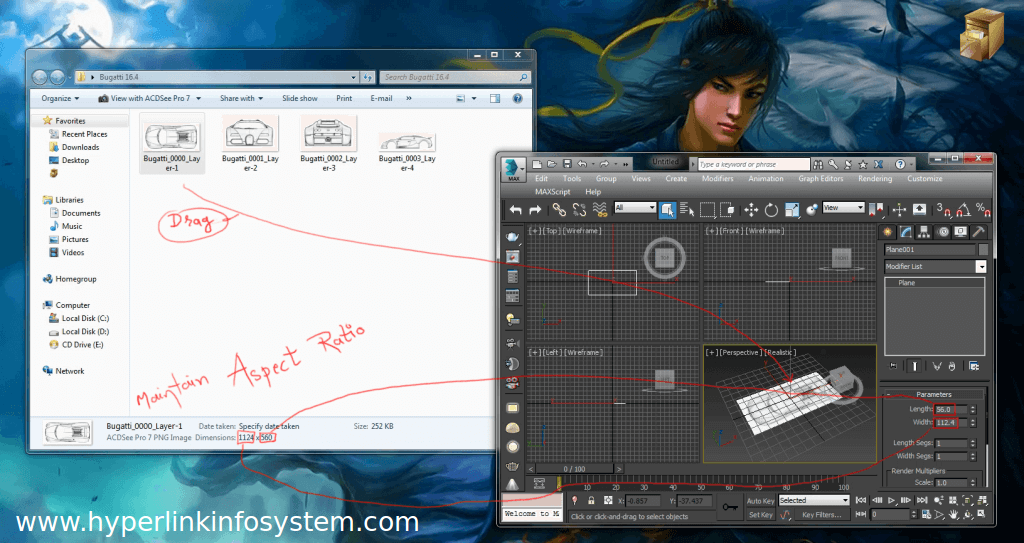 Step 3: Go to Material Editor
Here you can open up the material editor by simply hitting 'M' key from your keyboard and choose the plane and make it fix within its material.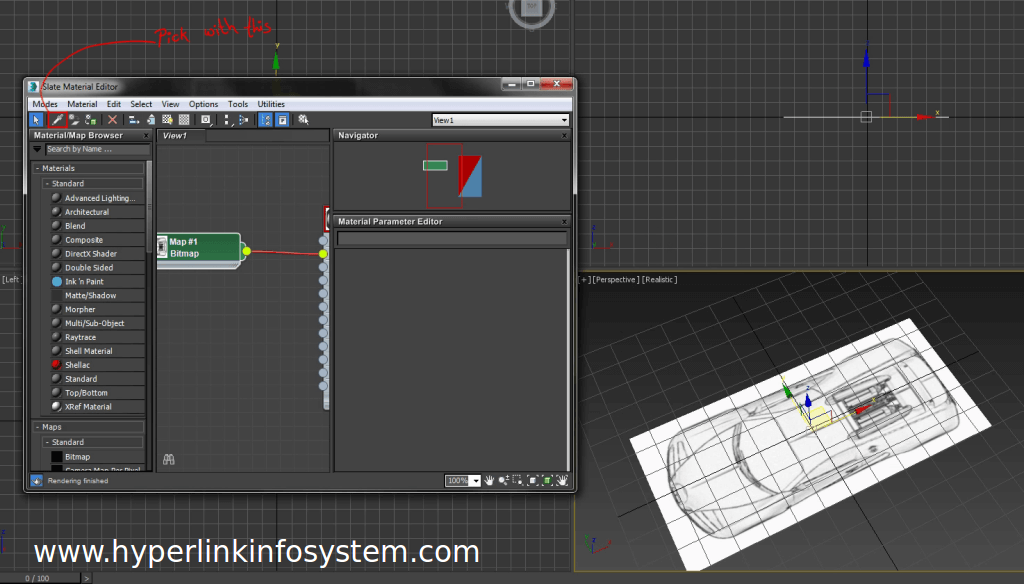 Step 4: Setting of Gamma and overriding Options
Set Gamma value -> 1.0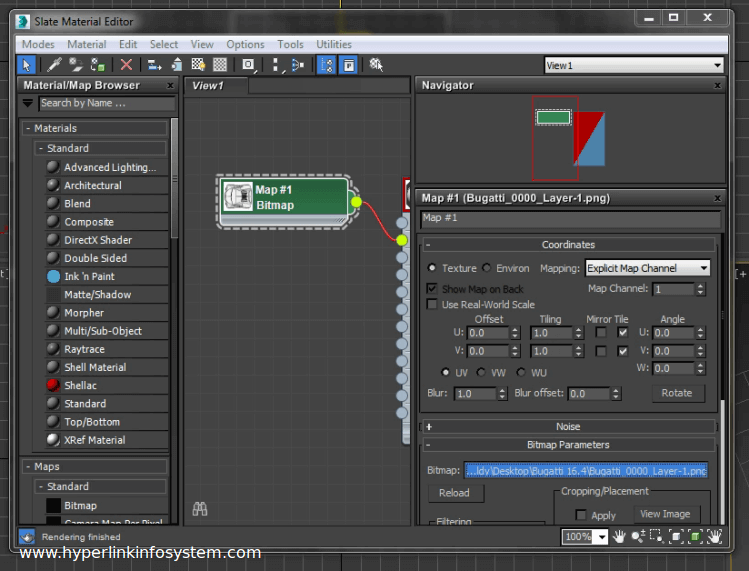 Now, clicking on the Bitmap slot and set the override value to 1.0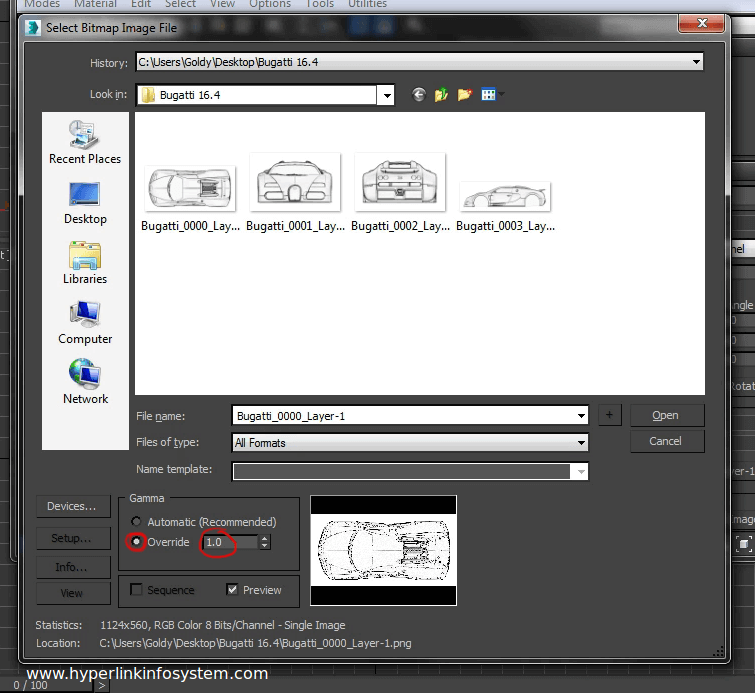 You also need to check 3ds max preferences to have a look at system gamma settings like giving out.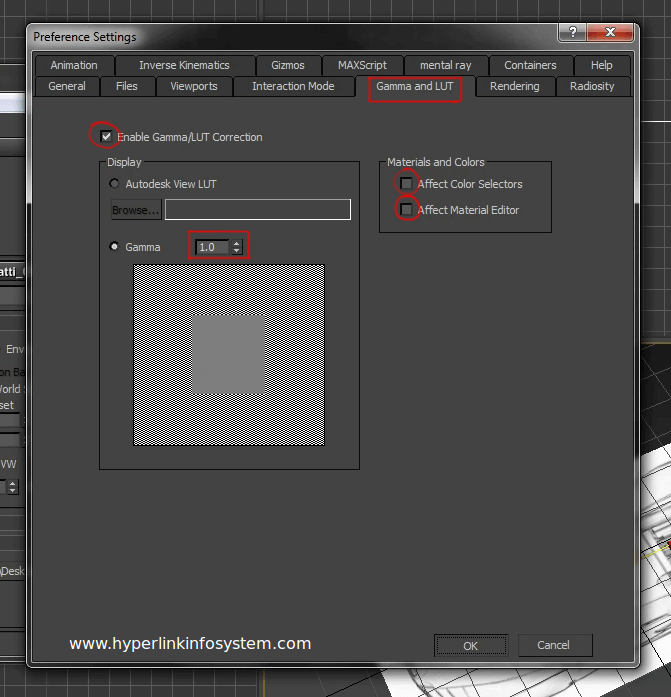 Step 5: Realistic Material in viewport
Now, right click -> material slot -> select ='Show Realistic Material in View port'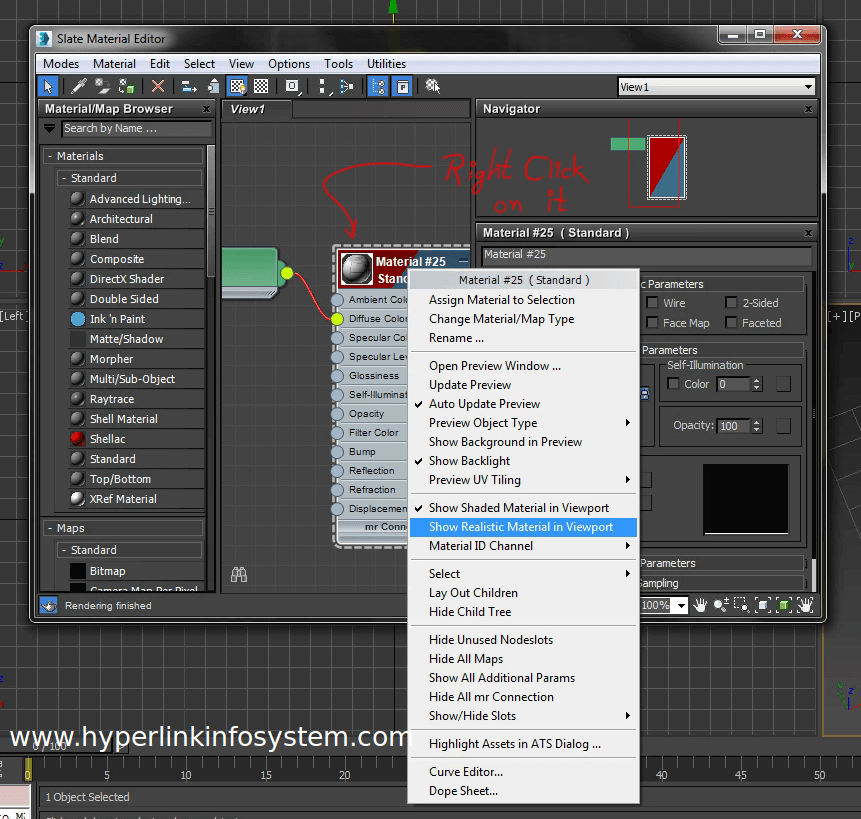 Now we are familiar with 3D Max and it's use , let's learn ,

How to setup Images for different look and angle
Step 1: Image Setup for Multiple Views
Single view of a blueprint is ready to be positioned, but before we fix this we need to set the other views in the same manner. Just you need to hold Shift and move plane to make replicas and reconcile sizes in accordance to another view's aspect ratio.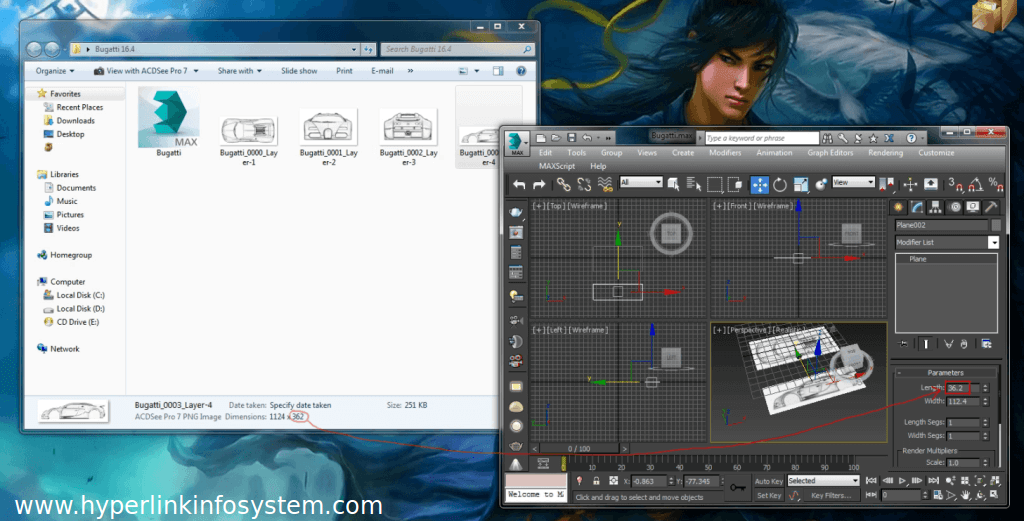 step 2: Placing of Planes
After setting up of all materials and sizes for all the planes, position them respectively. An important aspect to be kept in thought is that Realistic Material never clock faces, but it gives Native Image Clearness. So your texture will be biased in Realistic Material mode.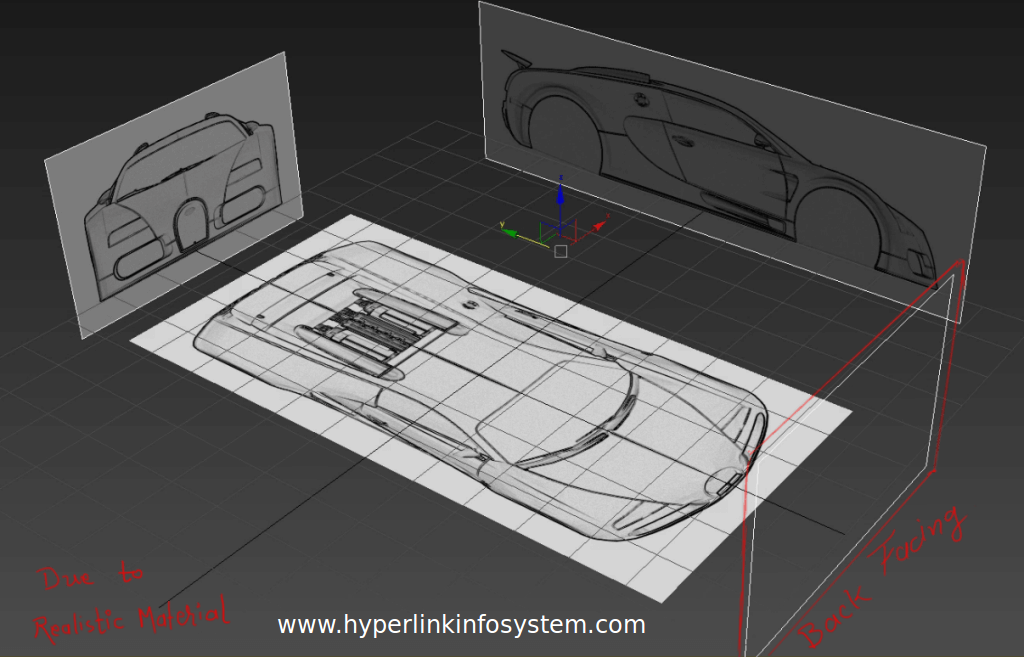 Step 3: Show Frozen in Gray
pick all planes and convert them to editable poly and then bunch them. Select that bunch and fix it, but don't fail to unchecked 'Show Frozen in Gray' option. That's it, now we are ready to model any object .
Know Us :
Hyperlink Infosystem which is widespread as esteemed mobile app development companies provides offshore services in all the domains of mobile , web and open source . Our App development India team focus to make robust solutions in array of industrial sectors and provides them not only with their mobile & web solution but also helps integrating e-commerce business module with them as and when required. contact us to make us a part of your business Solutions ..!
Back