Server-Side frameworks have freshly commenced to get a lot of familiarity from the development circles. The current day demands for processing and wear and tear of real-time information is foremost and Server-Side frameworks are doing an excellent job here. I don't know how many of you are well-versed with the execution matrix and application of node.js, but surely it is coming out as the golden child of all server-side vocabs.
Now let's look out some of the best things about Node.js that has made him one the best platforms for your startup app to be launched.
#Familiarity with JavaScript
Just let me have a guess. You might have engaged your application with powerful Client Framework like those of angular , ember along with the Restful Server side API that has blindfolded use of JSON from pillar to post.
Exempting the use of Node.js leads to constant translation in: 1) Your Logic from JavaScript to Server side Framework . 2) The Data in HTTP format from Json to Server Side objects.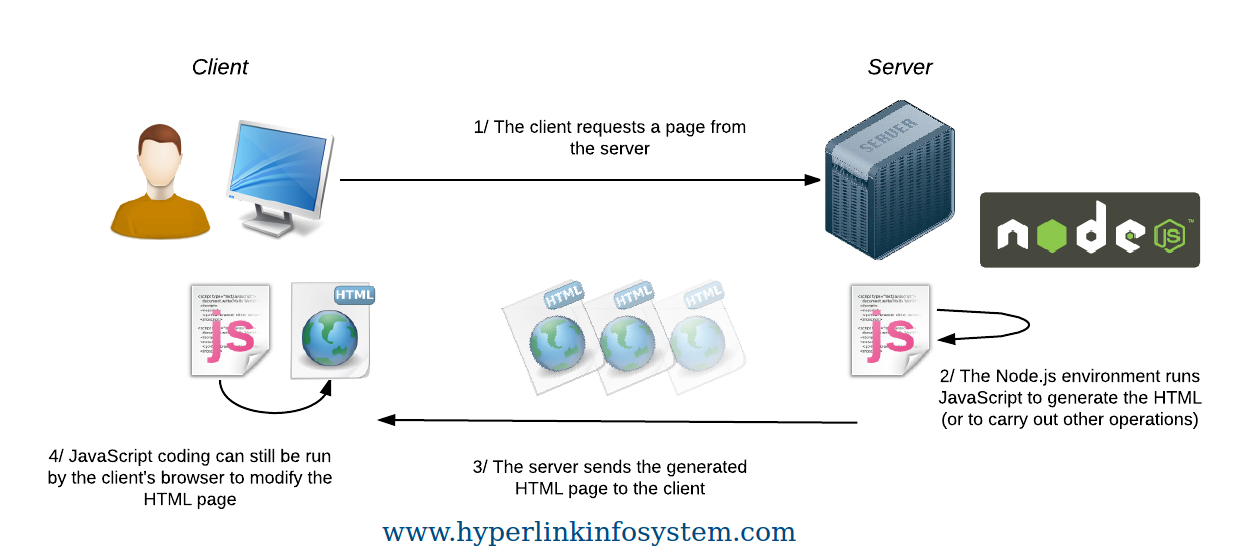 With the inclusion of JavaScript in your application you can probably re-use the models and the templates that gradually reduces the translation , Size of your app and the bugs as well. It indirectly reduces the amount of complexity to be faced in application.
#Faster Execution
Node.js is a part of Js run time that employs the use of V8 engine that is being developed by google. IT compiles and executes Js in very high speed due to the fact that it converts java script into native code.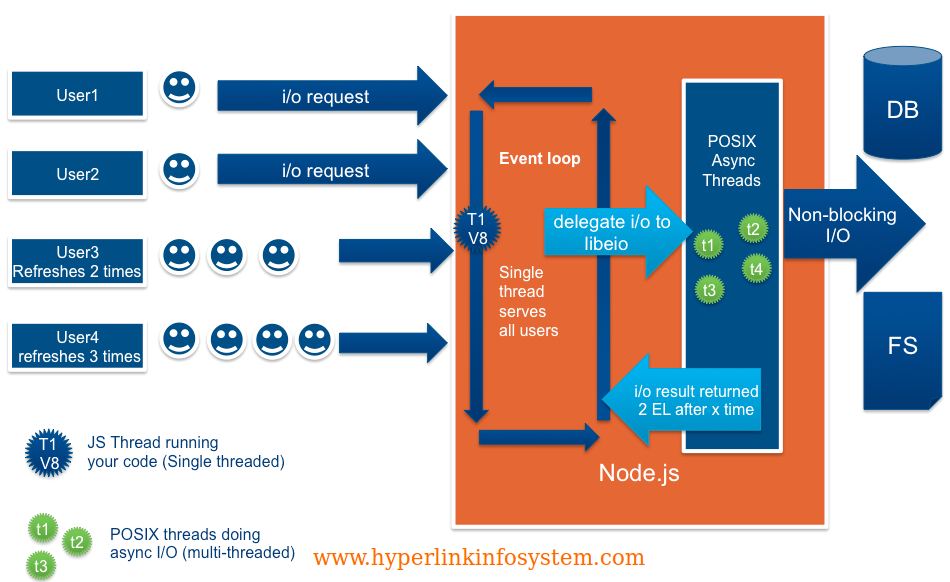 In addition along with the faster execution the real juice behind the Node.js is the event loop which is a single thread that conducts all the i/o jobs asynchronously. When a Node apps needs to perform any operation then it send tasks to the Event loop along with the Callback Function to be targeted and then continues with the rest of its app execution.
It helps us to build scalable applications with high performance ratio.
#Starvation for Real-time Information with Low Latency
Low Latency is one of the annoying migraine that Tech companies are facing . Especially startups that are just in way of its expansion know the real hurt of it. But despite they will nevertheless settle with performance in any of the panorama. Node.js has come upon with the capsule for this migraine with the help of asynchronous I/O operation between client and server that manages multiple simultaneous request of client in real-time scenario.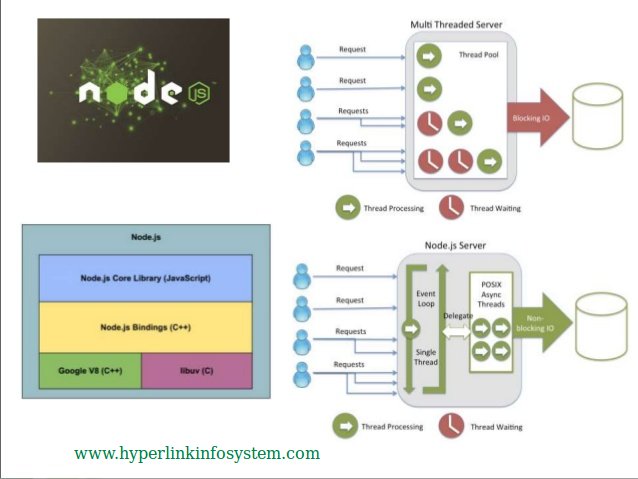 This is kind of technical spinal column that facilitates real-time data consumption which is quite familiar with mobile based startup these days.Due to Easy handling of numerous queries at the same time gifts you with the deduction as far as latency is concerned wherein social apps are the platform which is highly benefited.
# streaming Data
Earlier HTTP request & response were treated as whole data objects by the Web frameworks. But the fact is that they are the i/o Stream and to handle such Stream we can find no other Expert as Node.js . For an Instance one can convert audio or the video files format from one form into another with very lesser amount of processing time period.

Node.js can easily read/write streams to Web Sockets instead of HTTP. YouTube can be considered as real-time scenario that well-suits trancording concept.
#Best Suited For chatting Applications and Gaming zone
I already highlighted about the perks of low latency that concerns with chat apps. However, I must inform you that the event loop in Node.js manages multiple users requests very Easily.
Node compels Web sockets that can effortlessly push data into to the client-side. Hence, chatting and gaming functions can positively built using Node keeping aside low server latency at the same time.
# Scalability & Dependability – foremost Priority for the startup
After we are comprehended that Node can cut down server latency while carting an comfortable and agile environment for development, it can be said that it's scalable. This is the prime requirement especially for startups and every startup desires to have this checked before they spring. Node.js is suitable for making a lightweight, large-scale, and faster system that proposes actual response.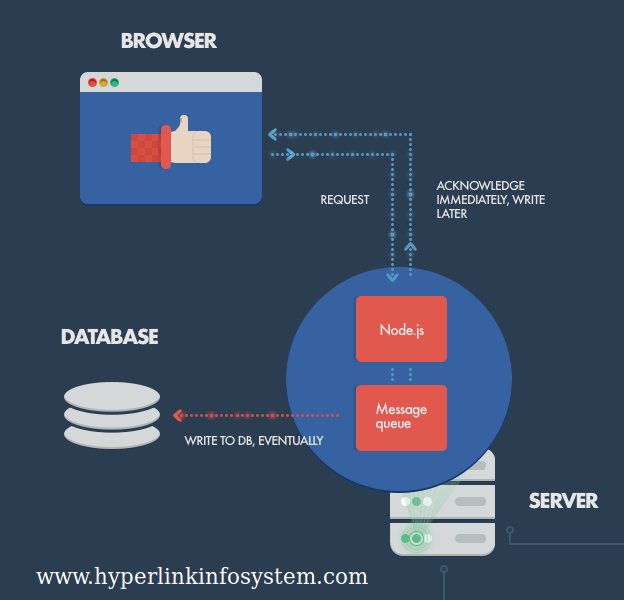 Another awesomeness about Node is that there are many Open Source frameworks that lives in consistent threat of abolishment from their creators after a certain period of time but , Node has a future already secured.
While many analysts were busy writing JavaScript out, the language will not vanish away so soon. With technologies like Node JS coming up and making themselves suited for the current market, there are no doubts to say that Node will magnet the attention of startups equally.
Coating up the Chocolate
So, Hope you are all aware with what you have to do if you are on the way for your startup . If You want to startup with an Node.js app then app developers company Hyperlink Infosystem is always there to foster you to reach out to your app to users. Hire android app developer from us and get the best app developed . Contact us to develop amazing apps.
Back