With the fast going generation, there is much hike in an online banking sector that has leads down the ratio of people going to banks for their daily transactions process. Online banking and mobile payment overtooks manual banking and the payment procedure that has enhanced people productivity and has also lead to increase in a ratio of the employment. Mobile payments are the latest and the future of digital payment that will be widely approachable and will be in the fingertips of the people in the upcoming future.
Paying in stores or with the apps has never been easier or safer so far as the current scenario is concerned. Now one can also receive and redeem rewards using store and reward cards with Apple Pay. Apple pay is a mobile payment initiated which stores your debit or credit card information and allows you to do secure transactions. Payment is been carried out using NFC. They are available currently into iPhone 6 and later parts.
Now let's get into the world of questions to get some important information related to Apple Pay.
How to Link up Itunes Pay with Apple Pay?
Step 1: Launch Passbook app on I-phone or I-pad
Step 2: Tap on "Set Up Apple Pay" and then log in to iCloud Account
Step 3: Tap on " Use Card on file with Itunes" and then verify Security Code in the backside of your credit card and accept all the terms and conditions. Phew ! Now you are done.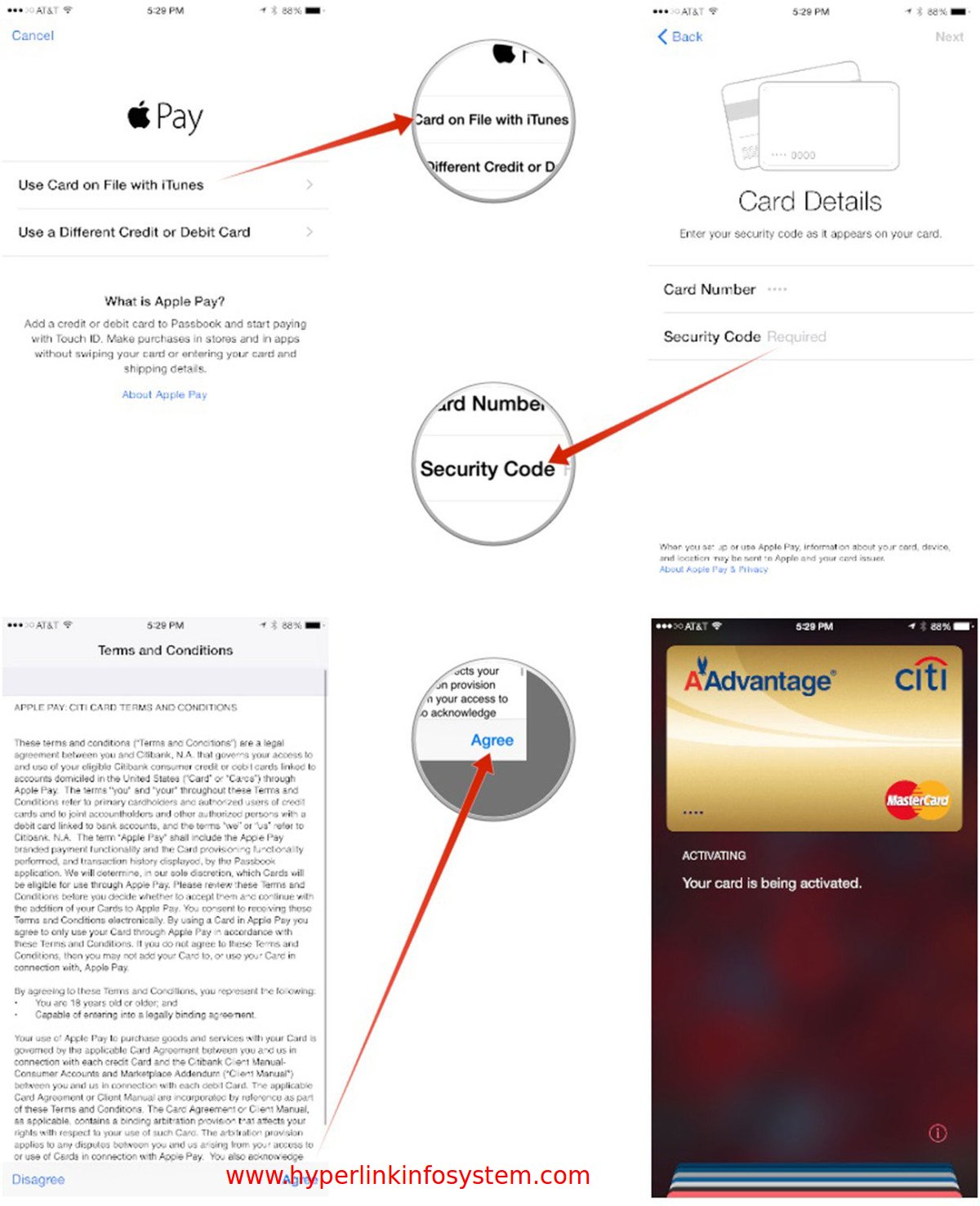 How to Integrate Debit/Credit card with Apple Pay?
Step 1: Launch Passbook and swipe down and Tap on '+' button.
Step 2: Now Scan your Debit/Credit card with Camera and allow the camera to access information.
Step 3: Now enter 3 digit code for security and wait for the bank till it authorizes your card and then you accept terms and Conditions. You are Done .!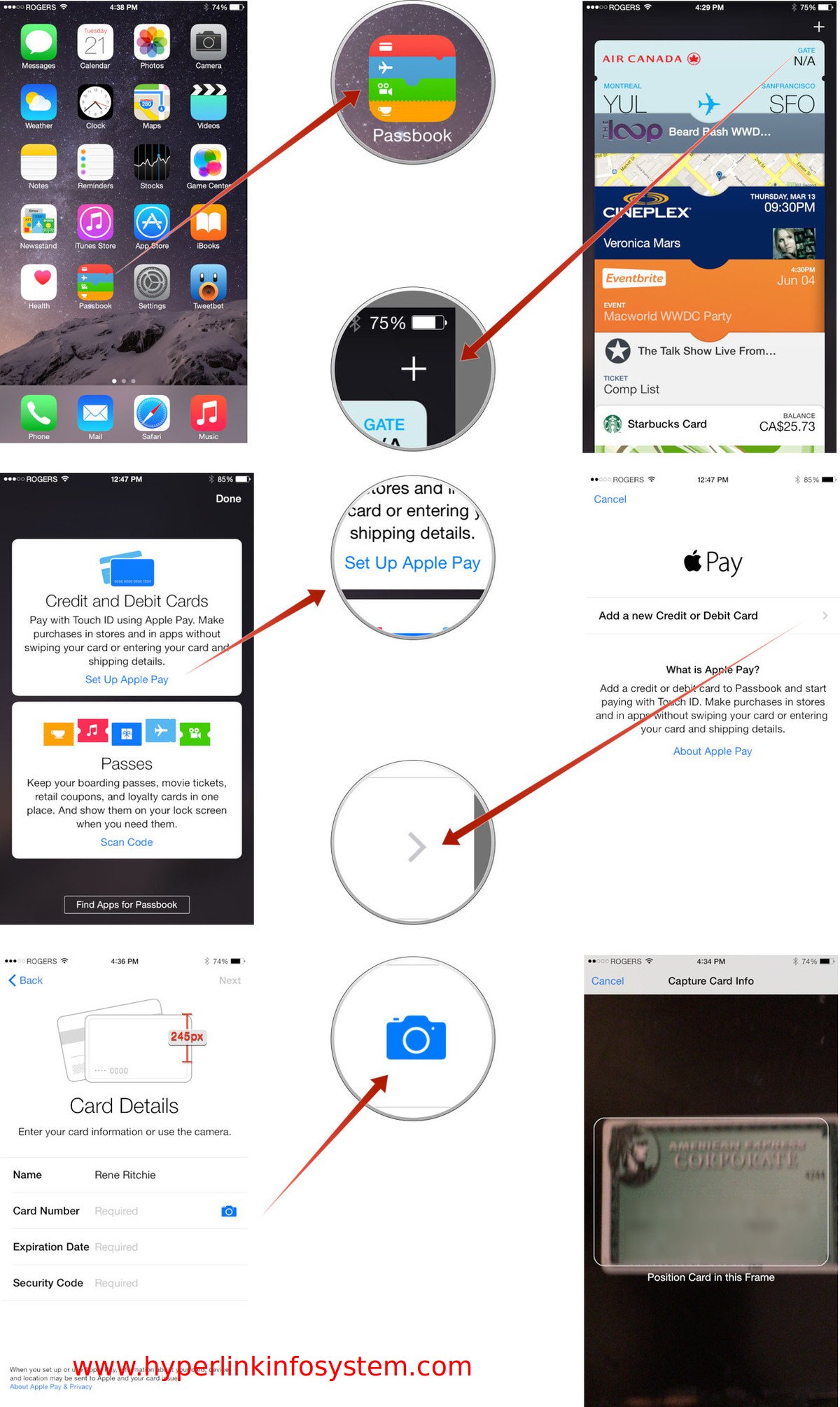 How to Manage your Billing and All the Shipping Information with Apple Pay?
Step 1: Launch -> Settings on iPhone or Ipad with iOS 8.1 or later Versions.
Step 2: Tap -> Passbook & Apple Pay and then on Billing Address or Shipping Address
Step 3: Add any additional address or information you want to add and choose the default address you would like to set.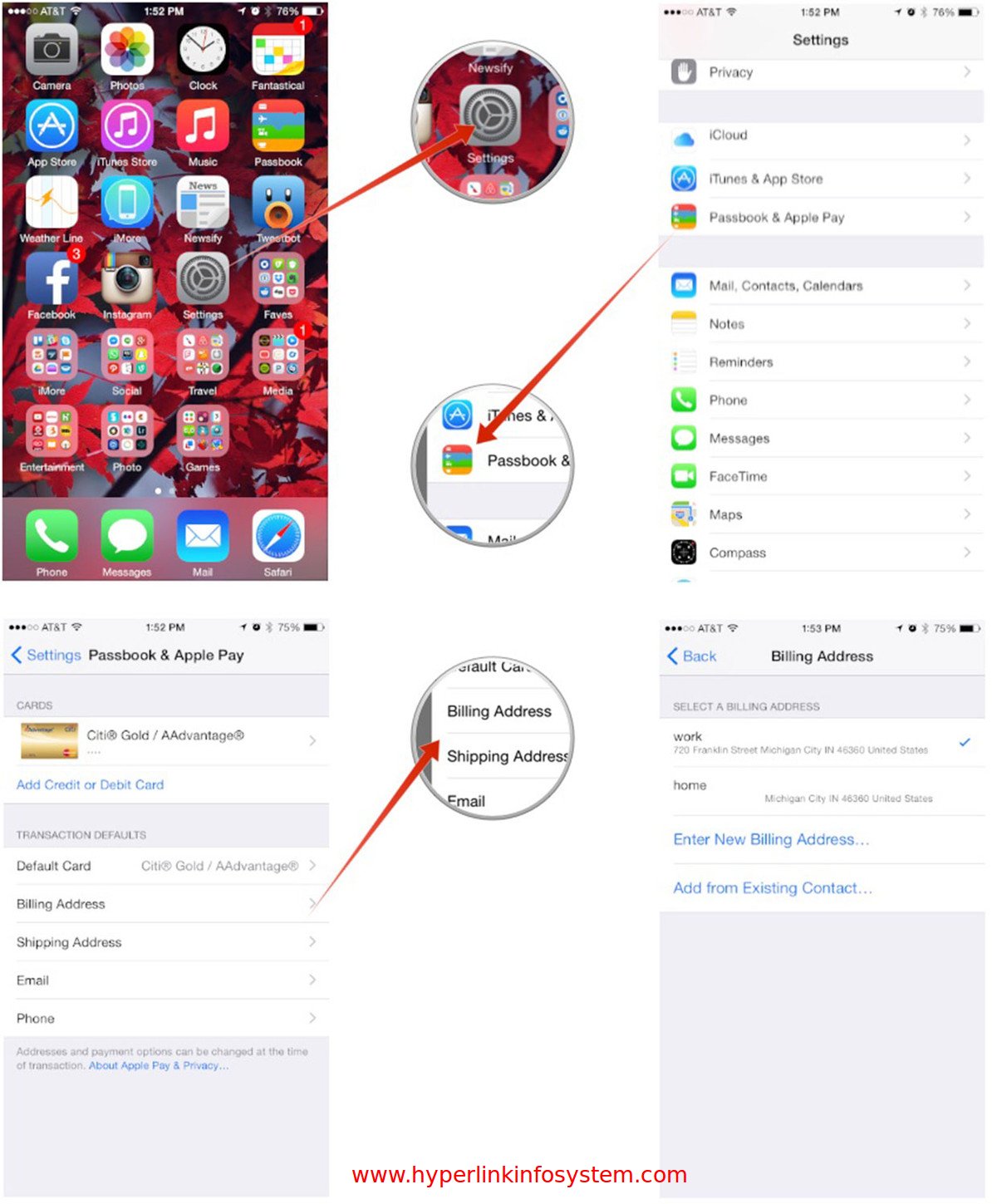 How to get your refund for wrong in-store purchases from Apple pay?
First of all handover to merchant your original receipt by telling them which items to be returned so that they can start off with processing.
Whenever you are asked just go ahead and tap your iPhone just like you did during payment & verification with Touch ID.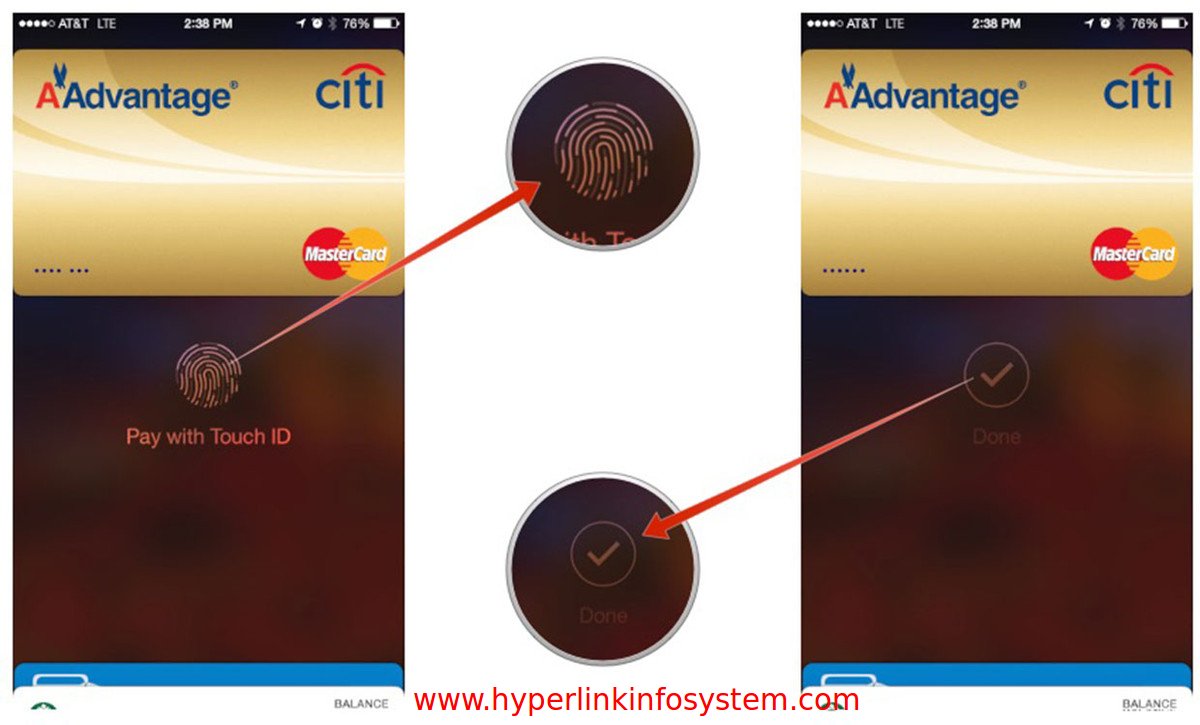 As an alternative, you can also give your Device Account number so that it can be verified for the transaction carried out previously, in case if needed.
Step 1: Launch your passbook and choose the card you paid with for your purchases.
Step 2: Tap -> info button
Step 3: Cart last 4 digits of device Account Number to a cashier.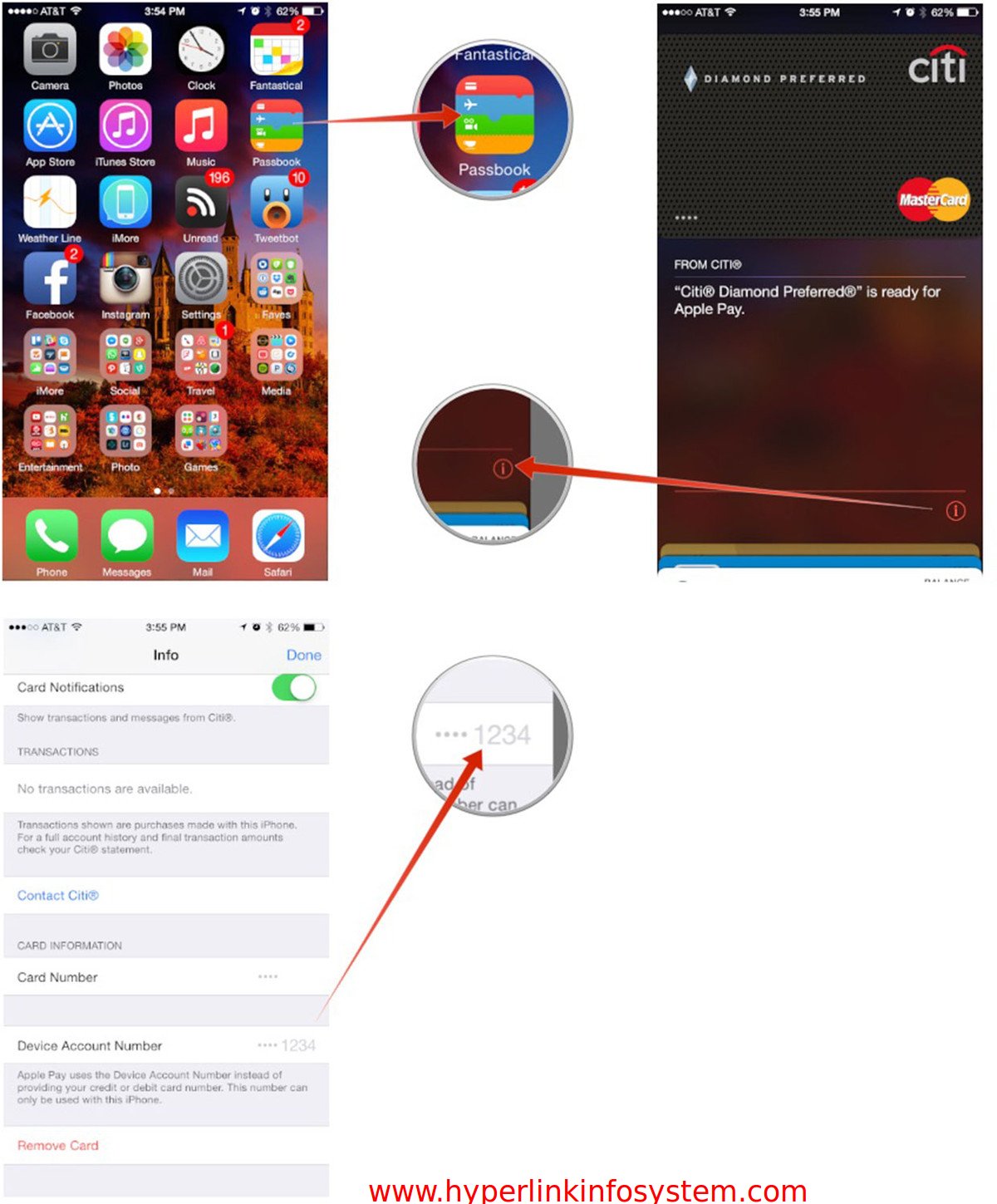 How to remotely remove credit accounts From Apple Pay?
Step 1: From your Pc go to -> Web Browse -> Go to iCloud.com ->sign in
Step 2: Click -> Settings App.
Step 3: Inside My Devices @ bottom you click on the device that you want to wipe off from Apple Pay.You can see that Apple Pay logo is visible next to any of the device.
Step 4: Now you click -> Remove All.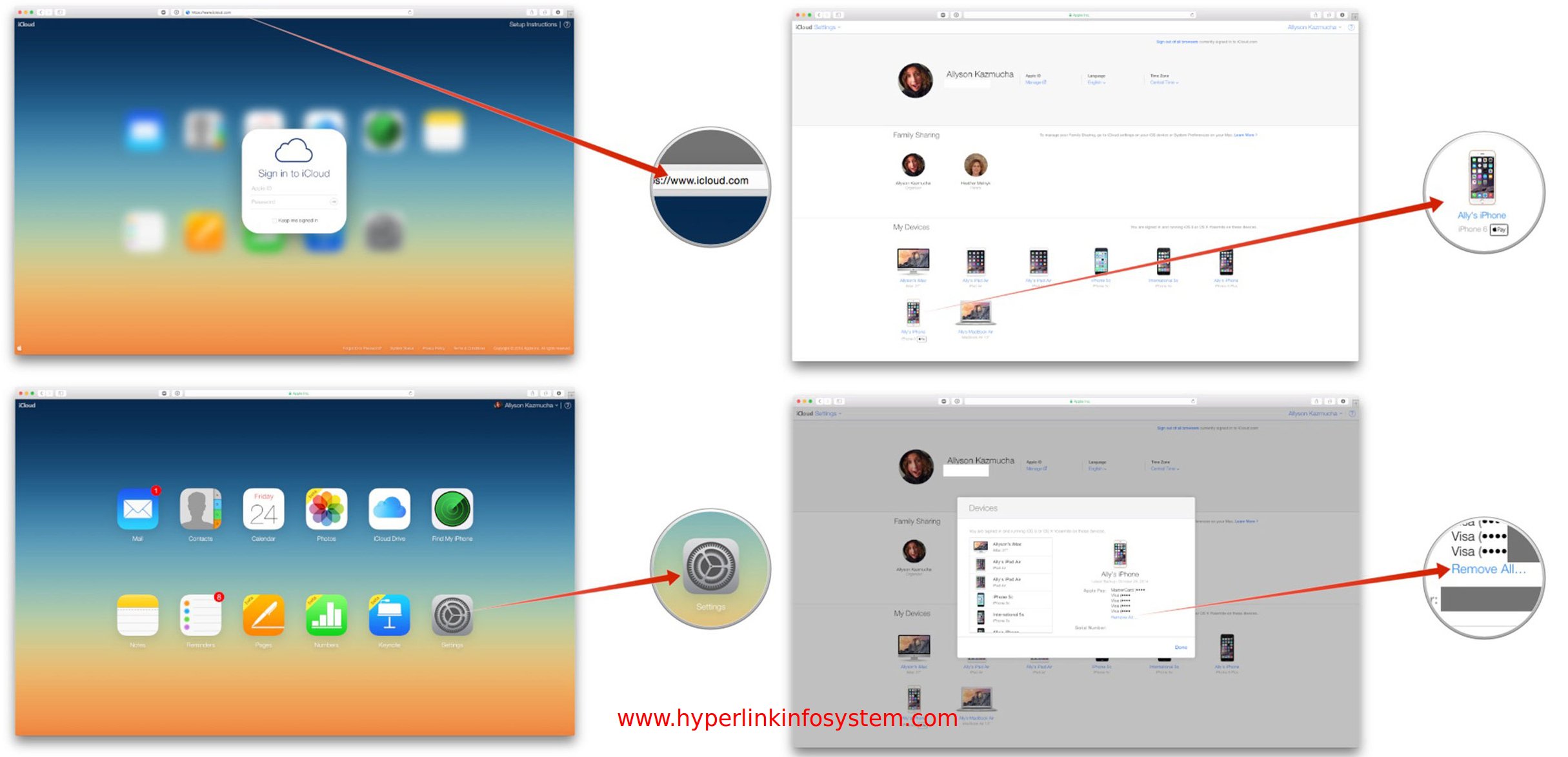 How to Delete a particular card from Apple Pay on iPhone & i-pad respectively?
Step 1: Launch Settings App in your i-pad or iPhone consisting Apple Pay you want to delete.
Step 2: tap-> Passbook & Apple Pay
Step 3: tap -> Credit Card that you wish to delete.
Step 4: tap -> Remove Card and you are done.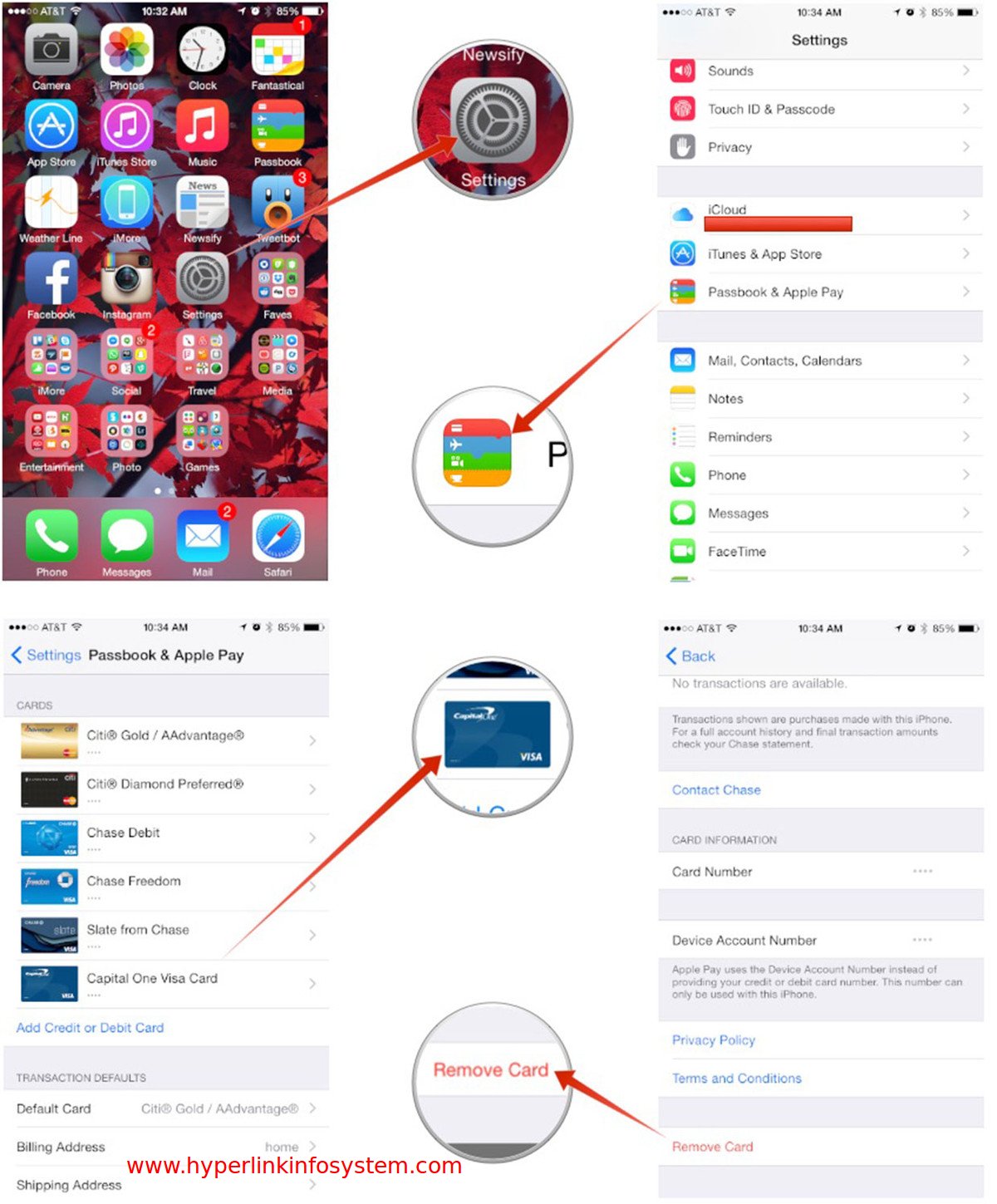 So, hope you get all the idea about mobile Payment with Apple iPhone and all your questions are being satisfactorily answered.
As a top app development companies and best mobile app developers in diverse countries like India, Hyperlink Infosystem acknowledges the importance of app development requirements of clients and is blessed with the expert app development team to make your dreams turn reality. Comment us for further queries and we will get back to you soon ..!
Note: Here we have covered all the payment information related to apple Pay and the more needs to be covered in the next part so till then stay tuned to us ..!
Back