You may receive deluge of advises from your friends and professional network, when you start to build an app. Many of them can be very helpful and can lead you to the right way but many of them will be misleading which will put your App dreams in danger.
We must have seen many entrepreneurs who dropped their App plan because of some stupid advises they have got. We have been shared so many experiences of those kind of incidents where they failed because of some misleading advises. So further we don't want you to go through similar challenges and hurdles. Having said that today we are putting down a list some of the worst instructions that those entrepreneurs received that stopped them in building an app that their users wanted or that could be a success.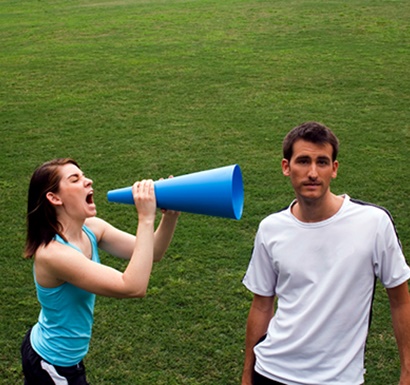 #1 Patent your App:
If I want to list down the worst advises, I will start from this one. When you plan to build any company or the product, an entrepreneur should focus on developing and launching that product rather than filing for a Patent for the App. There are so many problems with this advice but let's focus on the key issues. Many people chase the patent protection because they fear that their unique idea will be stolen. So our argument to this fear is that you can either launch an app and make it a success or hold your patent. Choice is all yours. Only unique ideas don't make successful products but the execution of those ideas make difference. There were 23 other search engines while Google decided to come into the market but it's execution that made it different. You can look for patent when you have built something very unique and it has become so successful or else there is no point in getting your app patented.
#2 Use Best Practices only:
Whenever you start building your app you don't wan t to go for the best practices that had been used before because you have different customers and their preference must be different from the previous ones. So always create something what your customers want. If every successful and innovative app had adopted the previous best practices than could we see the innovation or creativity? No never. Your customer are unique, Your app idea is different, preferences are different and market situation may be different. So you surely can not adopt those practices to build an app where there is no similarity. So think out of the box.
#3 Traditional way of Market research:
The traditional way of doing market research to develop a mobile app would not work in today's tech world. If you will ask or search for the idea or the product you haven't even launched would be quite misleading. People sometimes don't know what they want. They just know their problems and the solution, its only you who need to search out the solution for your app. And there is only one way t o do this thing is to launch a start ups and observe the behavior of the users. That is the true identity of an successful entrepreneur. Basic Market research is surely needed but only Experience and customer feed backs will lead you to the right way.
#4 Build a business plan:
When you are planning to develop a mobile app, A business plan won;t really help you as you don't have an y experience in terms of creating apps, what your users want and what can be the feedback of your App. You just have the idea for your app. So the will not be any base for tour business plan. So rather than making a plan invest your energy in to the preferences of your clients or users by doing basic market research and trust your app idea. Putting your hard work into making an efficient mobile app will definitely help rather than any business plan.
#5 Create your app for two platforms at once:
It is very captivating to reach out every single potential customer on the day one but the reality is something very different. If you are planning to target some specific audience than it is very difficult to please everyone with your app at once. It is observed that Android App Development India and iphone App Development India is very difficult at the same time in one single idea of an app. You can either do Android Application Development or iPhone Application Development.
So we hope that you won't pay attention while developing any app and trust your ideas of your app. For any more guidance or Application development queries for any platform that you can contact Hyperlink Infosystem. We have mastered in developing apps on each and every platform that is iOS, Android and Windows.
Back