The review process of Apple is the most important aspect of any iPhone Application developer. Whenever you turn your great idea into an unique app, you always pray that your app gets approval as soon as possible. Your work as an iOS developer get checked by Apple testers and if they find everything perfect and your app satisfies all the Apple guidelines than they give you approval accordingly and it will be on the app store very soon.
Above is the general understanding about the App approval from the App store. There is no defined time limit for the App review and approval process because it depends on a lot of factors but mostly they take between 5 days to 4 weeks. Sometimes it becomes frustrating if it takes longer. So it is always advisable to be prepared in advance to avoid such situation.
Let's have a look on how can this review and approval process be as smooth as possible to get the faster approval for your Apple product.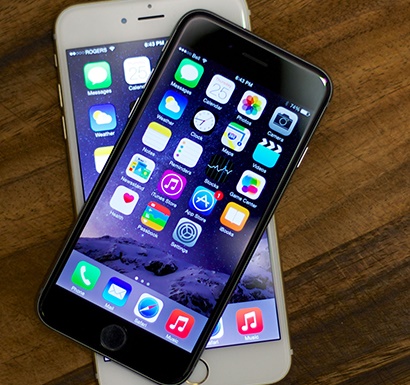 Tips for fast iOS App Approval:
There will be always the first time for everything isn't it? Whether you are launching your App for the first time or several times but it is always worth to understand and follow the process and the guidelines given. Taking insight from those who have already done this successfully is a smart way to approach to submit the App to Apple. So here are our best Tips to make the approval process smoother.
TIP #1: Follow the Submission Guidelines Exactly:
The submission guidelines are described very well in a guided format. You need to provide very deep and detailed information about your App, so keep someone with you who is very well known about the development of your app during the time of the submission process. They ask some very specific information that needs to be provided, such as multiple screen shots of every parameters to display every area of your App. To get the approval on time, you need to submit each and everything which is requested and also in good order. You know which is the absolute key while submitting your App? "Double check your work". Don't do anything in Rush.
TIP #2: Always Be patient and understand the average review times:
The App review method ensures that submitted apps on the App store and Mac App store are authentic, execute as expected and free from uncensored and provocative material. They review every App based on some pre defined criteria and guidelines. And the Average time taken by Apple to review your App is called "Average Review time". This Average time has been indeed improved over the past years. You can easily find out the average review time on appreviewtime.com. Below is the image of current Average review time of App Store taken on June 20, 2015. The iOS App store takes ___ days on an average and Mac App Store takes ___ average days time.

TIP #3: Include a video for better understanding:
Make the review team more comfortable by providing the whole video of your App containing all the parts and features of your app. This demo video will help you when the review team won't be able see any function or feature of your app. The faster they will find your App authentic and perfect the faster they will approve your app. So be transparent is the Mantra when you are submitting your app to the App store review team.
TIP #4: Try your best to avoid most common mistakes made during submission:
Following Apple's guidelines exactly how they are is the key to get a smooth approval on your submission but many Apps get rejected due to some small and avoidable mistakes. Apple has publishes a list of some common mistakes due to many Apps get rejected. We have that list with us for you. Make them a checklist and avoid unnecessary rejection.
1) Crashes & Bugs: Just make sure that your Apps works on all the devices. Test your App enough to avoid such crashes and bugs.
2) Defective Links: If your links appear nowhere and somewhere it is not suppose to appear than your app will be rejected. It is required to have a link to your private policy too.
3) None Placeholder Content: If you are utilizing placeholder content, then it is very much clear that your app is incomplete. So if you plan to submit at this stage, you app is surely going to reject. Finalize everything first.
4) Incomplete Information: There will be some features and fields where signing in information will be required. You will need to provide user name and password information. In addition to that your contact information has to be real and approachable.
5) Unreliable Description: Make sure that that the description of your App is as clear and accurate as possible. If user experience will not match to your App description than your App may get rejected.
6) Don't mislead your users: Do not try to mislead your users by giving false information about App's features and capabilities. That may put you in trouble to get the approval on time. So provide only those information which is true in every sense.
7) Unfriendly user interface: Make sure that the appearance of your App is very clean, user friendly and attractive. Avoid having cluttered and difficult to navigate user interface to get the App approval on right time.
8) Improper display of Advertisement: Always test your app to be clear about the proper display of advertisements. Your App should also indicate that you use Advertising Identifier to display ads.
So we hope that you got the clear picture about how can you avoid the rejection by the app review team and how to get the faster approval for your App. Hyperlink Infosystem builds the finest apps across the world which give you the guaranteed success on every App store. Feel free to contact us to be on top against your competitors.
Back